Overview Of Rajasthan Wildlife Tour Package 2023:
Rajasthan Wildlife Tour Package 2023: Rajasthan is a state in northern India known for its diverse and unique wildlife. The state is home to several national parks and wildlife sanctuaries that offer opportunities to explore the diverse flora and fauna of the region. Some of the most popular wildlife destinations in Rajasthan include Ranthambore National Park, Sariska Tiger Reserve, Keoladeo Ghana National Park, and Desert National Park. These parks are home to a variety of species including tigers, leopards, elephants, antelopes, deer, and many bird species. Visitors can explore these parks on jeep safaris, nature walks, and bird-watching tours.
 Explore Delhi, and visit various historical monuments and heritage sites.
 Visit Sariska Tiger Reserve, jeep ride.
 Sightseeing in Jaipur and visit to various monuments, museums, and famous
temples.
 Drive to Amber Fort for an Elephant Ride
 Visit Jaigarh fort and tiger fort.
 Explore the Ranthambhore National Park on a jeep.
Visit the Keoladeo National Park.
Visit to Taj Mahal and Agra fort in Agra.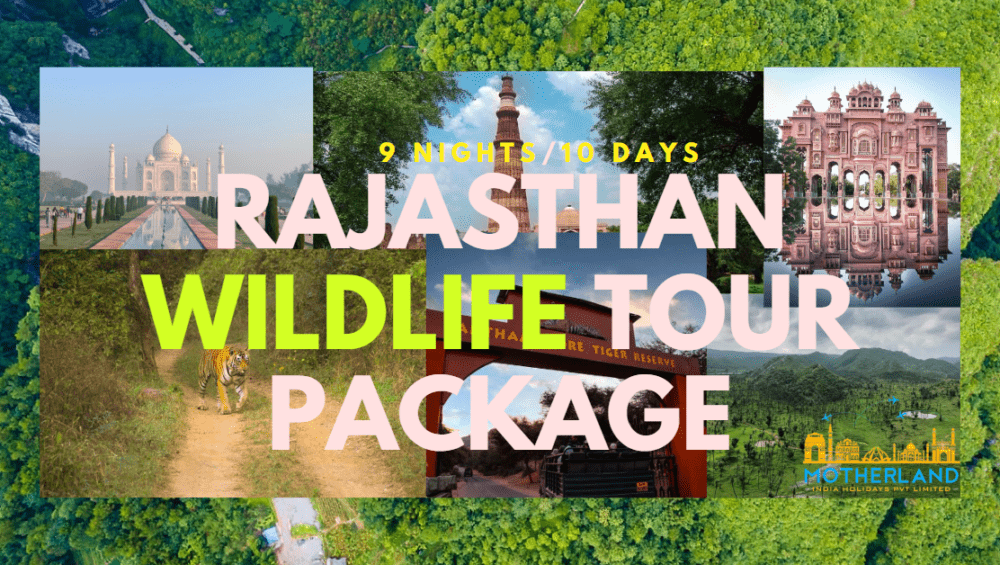 Tour Itinerary For Rajasthan Wildlife Tour Package :
Arrive at Delhi airport, and meet and greet our expert representative who will assist you in boarding your pre-booked vehicle and checking into the hotel.
Enjoy a full-day sightseeing tour of Delhi on the second day of your Rajasthan Wildlife Tour Package 2023. Laxmi Narayan Temple, Parliament House, Red Fort, Gandhi Memorial, Jama Masjid, Humayun Tomb, and Qutub Minar Complex are among the attractions here.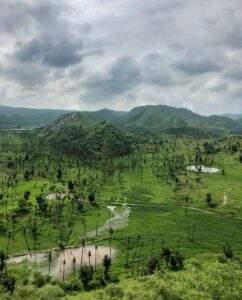 Drive to Sariska Tiger Reserve after breakfast. Check-in at the hotel upon arrival. Later, go on a Jeep ride. Overnight stay at the hotel.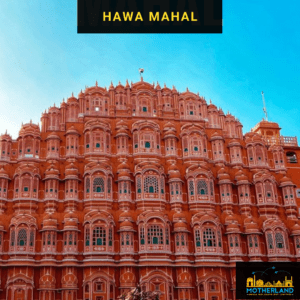 After breakfast, proceed to Jaipur and transfer to the hotel. Later, go to the fabled Pink City, Old Jaipur. Drive through the Johari Bazaar to the Hawa Mahal (Palace of Winds), as well as the City Palaces' various museums and the ancient observatory, Jantar Mantar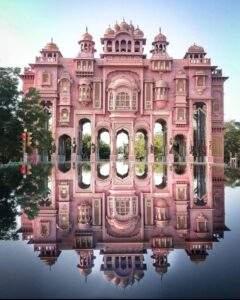 After an early breakfast, drive to Amber Fort for an elephant ride, then to the Hawa Mahal, Jaipur Bazaar, Laxmi Narayan Mandir, Jaigarh fort, and Tiger fort for a dinner with an Indian music and dance presentation at Chokhi Dhani Village Resort. Overnight stay at the hotel.
Day 6: Jaipur To Ranthambore
After breakfast, take a Jeep ride through Ranthambore National Park. Overnight stay at the hotel.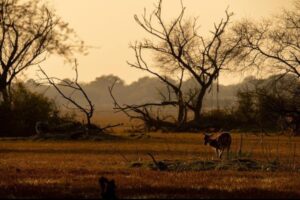 Day 7: Ranthambore - Bharatpur
After the Jeep Safari, we drive to Bharatpur and visit the Keoladeo National Park in the morning. Overnight stay at the hotel.
We leave early in the morning for Agra. We stop en route to see Fatehpur Sikri. The Buland Darwaza, Jama Masjid, and Tomb of Salim Chishti are all important attractions in this area. Mariam-uz-Palace, Zamani Panch Mahal, and Birbal Palace are also worth seeing.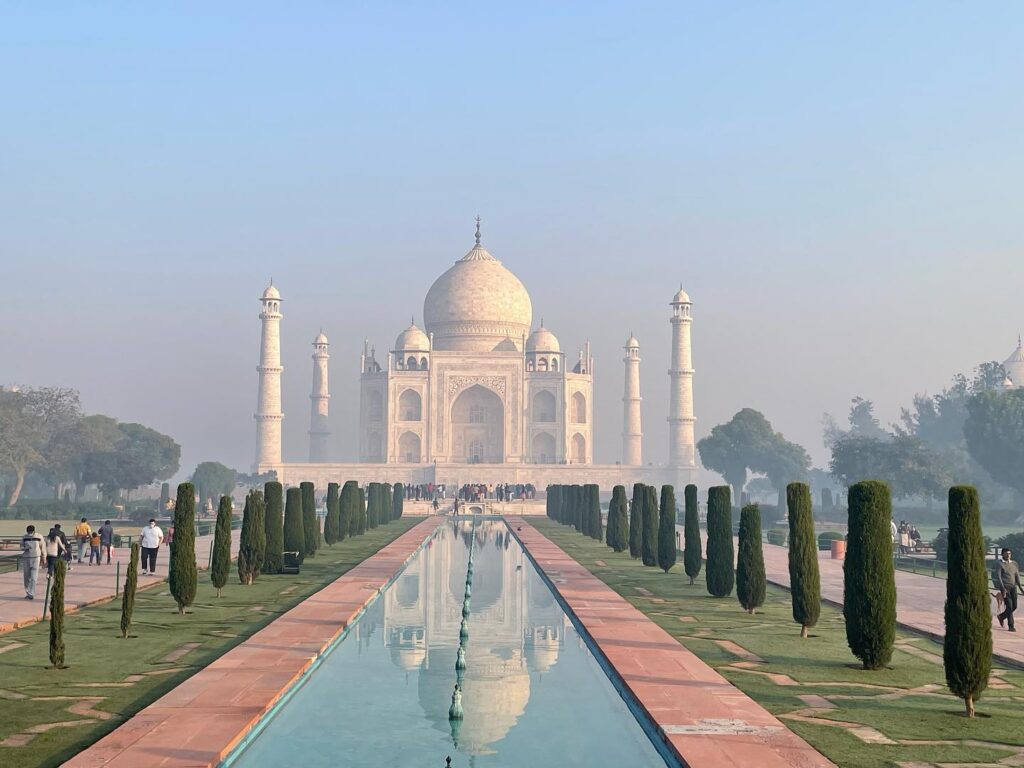 We spend the entire day in Agra. You will be taken to the Taj Mahal, a white-marble mausoleum that symbolizes love, once you arrive. The structure is stunning at sunrise, sunset, and on a full moon night. After the visit, check into the hotel and crawl into bed for a restful night's sleep.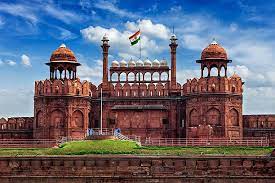 We leave early in the morning for Delhi. The rest of the day is free for your own activities.
Later, transfer to the airport for your return flight.
Past travellers have spent, on average, ₨638 ($7.70) on meals for one day and ₨403 ($4.87) on local transportation. Also, the average hotel price in Rajasthan for a couple is ₨1,778 ($21). So, a trip to Rajasthan for two people for one-week costs on average ₨26,886 ($325).
You can plan a short 2 nights 3 days trip to Rajasthan and cover one of the major tourist cities like Jaipur or Udaipur. But an ideal Rajasthan trip would take 6 nights and 7 days to explore its multi-city tourist attractions.
Tourists visit Rajasthan throughout the year but the best time to visit Rajasthan is during the winter months of November to February when the temperature is not too high. During December and January, there can be a severe variations in temperatures during the day and the night.
motherland india holidays pvt limited
Let's Start Your Journey!