14Nights/15Days-Rajasthan Tour With Mandawa 2023
Rajasthan Tour With Mandawa:
Mandawa is a town in Rajasthan's Jhunjhunu district. It is located in the Shekhawati region. Mandawa is known as the "Open Art Gallery" in its entirety. Mandawa was an important stop for wealthy merchants travelling the Silk Road in the 18th century. The vast majority of them chose to build their homes in Mandawa, resulting in the creation of a plethora of exquisitely crafted large Havelis that are popular tourist attractions.
Highlights Rajasthan Tour With Mnadawa 2023:
Explore Delhi
Visit to Red Fort, Qutub Minar, Lotus Temple, Jama Masjid, Humayun's Tomb, Chandni Chowk, India Gate
Enjoy Delhi Street food
Explore Mandawa, its beautiful paintings, famous Havelis and the Shekhawati culture
Visit the unusual Junagarh Fort
Visit the National Research Centre on Camel, Raj Ratan Bihari Temple, Rasik Shiromani Temple and the Karni Mata Temple
Experience camel ride and sunset at sand dunes
Visit the Jaisalmer Fort and Havelis spread throughout Jaisalmer
Visit Jodhpur and its majestic places- Mehrangarh Fort, Jaswant Thada, Ummaid Bhawan Palace Museum, Clock Tower
Visit Jagdish Temple and Saheliyon ki Bari gardens in Udaipur
Visit to Brahma Temple in Pushkar
Enjoy authentic Rajasthani food in Choki Dhani
Explore Jaipur
Visit to Amer Fort, Jantar Mantar, Hawa Mahal, Jal Mahal and City of Palace
Visit to Taj Mahal and Agra Fort
Visit Swaminarayan Temple (Akshardham) in Delhi.
Tour Itineray For Rajasthan Tour With Mandawa 2023: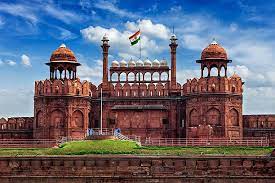 Arrive at Delhi airport , Meet and greet our expert representative who will assist you in boarding your pre booked vehicle and checking into the hotel. 
The morning after breakfast prepare , Prepare for a day of sightseeing in Delhi . Delhi is known as the energy seat of India because it is the country's capital and it has earned this title because it was previously the capital of Mughal and British India. From Humayun's Tomb, Jama Masjid (India's largest mosque), Red Fort (outer view), and Chandni Chowk (all in Old Delhi), 
Drive to Mandawa after breakfast. Mandawa is a town in the Shekhawati region that is well-known for its Havelies, Painting, and Shekhawati culture. Arrive in Mandawa, check into your hotel, and then explore the Mandawa neighbourhood.
Travel to bikaner . Check into hotel upon arrival . After that , go to the unusual junagarh fort. Unlike the majority of Rajasthan's fort , which are built on hilltops ,The junagarh citadel is built on the desolate tract plains themselves.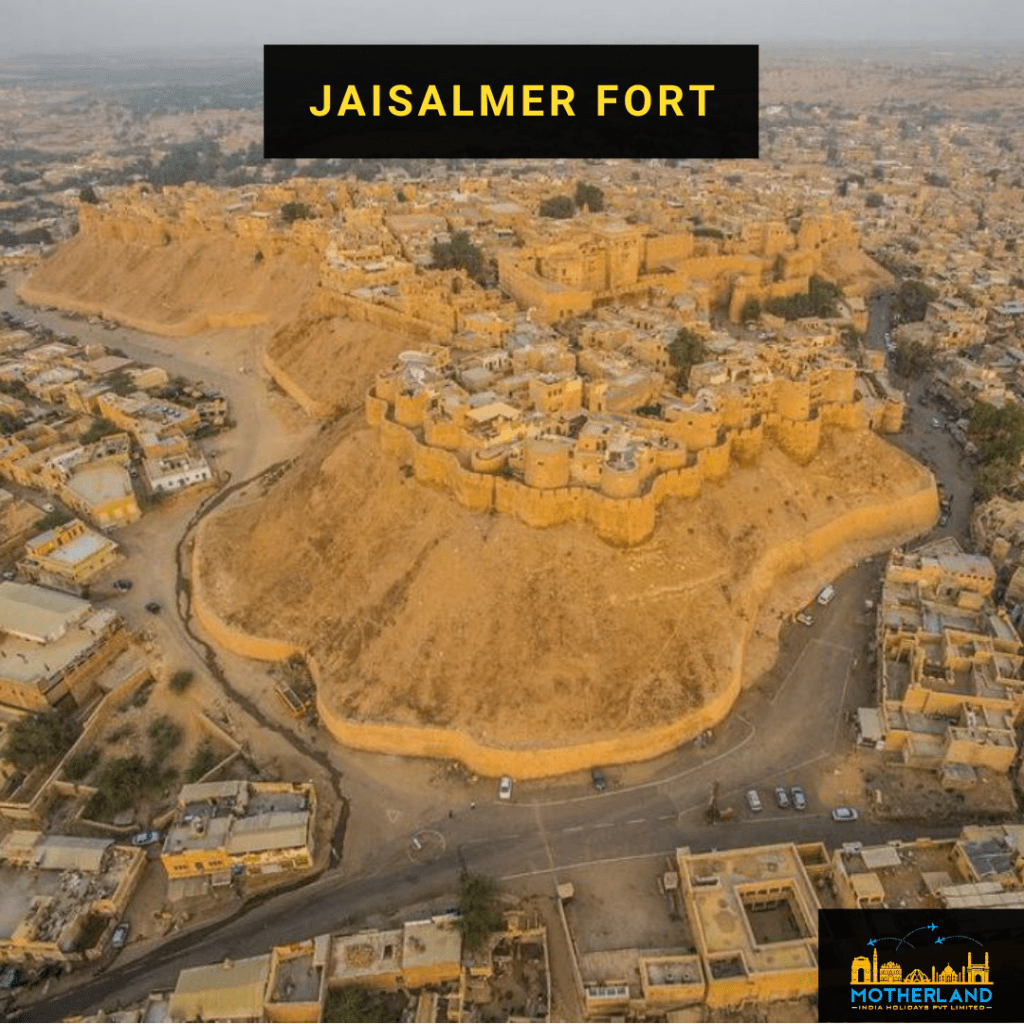 After breakfast, drive to Jaisalmer and check into your camp. Afternoon: Camel ride and local cuisine. Take in the Sunset Enjoy your meal at Sand Dunes. Dinner is served at the Camp.
Day 6 Sightseeing in Jaisalmer:
In the morning, go to Jaisalmer Fort, India's best fort with a population of thousands of people living within its walls. Later, visit the numerous Havelis that dot Jaisalmer and are regarded as the town's true showpieces. Visit the sand dunes at night to see a spectacular sundown over the dunes.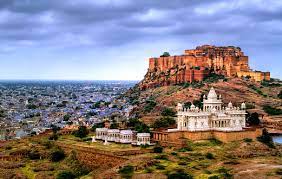 Check into the hotel upon arrival. Later, go to Jaipur, Rajasthan's second-largest city. Majestic Mehrangarh Fort, Jaswant Thada, Ummaid Bhawan Palace Museum, Clock Tower, and Markets are among the attractions.
Proceed to Udaipur in the morning. It was the capital of the Sawai Dynasty. Check into the hotel upon arrival. The evening is free to spend as you, please.Overnight stay in Udaipur and breakfast at hotel during Rajasthan Tour With Mandawa 2023.
Day 9 Sightseeing in Udaipur:
After breakfast, visit the famous Jagdish temple, which houses a black stone image of Lord Vishnu/ Jagannath – Lord of the Universe, as well as the City Palace and the Maidens' Gardens on the banks of Pichori Lake.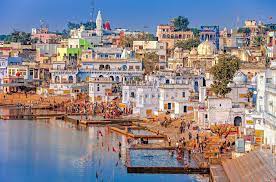 Proceed to Pushkar after breakfast. Visit India's best Brahma Temple and Pushkar Lake.
Stay in Pushkar for the night during Rajasthan Tour With Mandawa 2023.
After breakfast, depart for Jaipur. Check into your hotel and then go to Choki Dhani in the evening. Chokhi Dhani is a well-known tourist attraction in Jaipur. The inn's goal is to provide visitors with a comprehensive understanding of Rajasthani culture. 
Day 12 Jaipur Sightseeing:
Visit Amer Fort, Jantar Mantar, Hawa Mahal, Albert Hall Museum, Jaigarh Fort, Birla Mandir, and power bypass to Glorious Jal Mahal after a hearty breakfast. Next, visit City Palace, which features many tall homes, large courtyards, and well-kept gardens.
Day 13 Jaipur-Agra via Fatehpur Sikri:
After breakfast, drive to Agra. Visit Fatehpur Sikri en route. Buland Darwaza (Fatehpur Sikri): The Buland Darwaza is a fifteen-story high gateway that guards Fatehpur Sikri's northeastern entrance. Later, pay a visit to the Taj Mahal. Everything that has been said about it is true.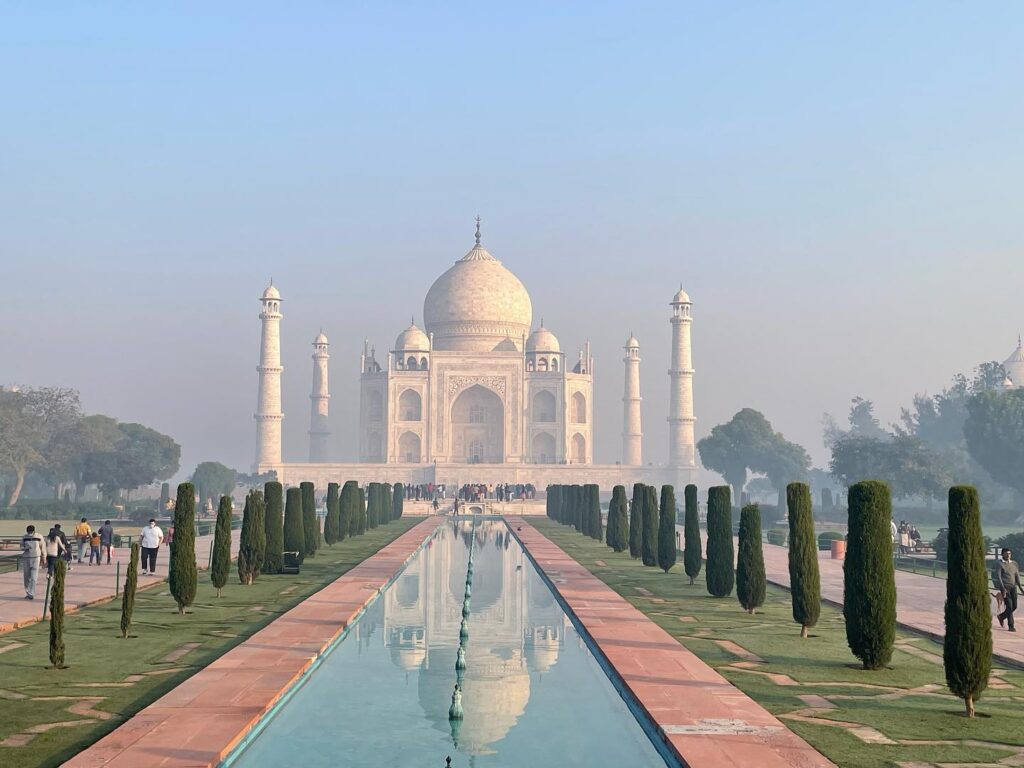 Drive back to Delhi after breakfast. Check-in at your hotel. In the evening, pay a visit to Swaminarayan Temple, also known as Akshardham. This is a Hindu temple, and a religious-cultural campus in Delhi, India. The temple is close to the Noida border.
Day 15 Departure From Delhi:
After breakfast, transfer to the Delhi airport for your next flight.
motherland india pvt limited
Let's start your journey!