Price of Chardham yatra by helicopter:
Chardham yatra by helicopter will cost you in 2023, approx INR 1,85,000/- per person. This will include your charter, meals, pickup & drop, sightseeing, and stay in hotels.
DAY 1   Ahmedabad-Dehradun(Dehradun arrival)
DAY 2   Dehradun-Yamunotri
DAY 3   Yamunotri-Gangotri
DAY 4   Gangotri-kedarnath
DAY 5   Kedarnath-Badrinath
DAY 6   Badrinath-Dehradun(after then home)
DAY 1 Ahmedabad-Dehradun (Arrival):
On the first day of chardham yatra from ahmehdabad by flight or by train to Dehradun airport or railway station. 
DAY 2 Dehradun-Yamunotri:
From Sahastradhara helipad (Dehradun) take a flight to Kharsali helipad(Yamunotri). Lunch + commence journey to Yamunotri Dham(06km) through palaki or pony.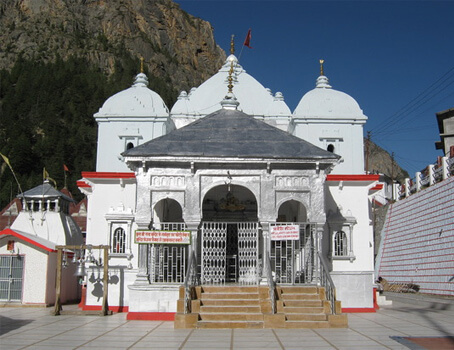 DAY 3 Yamunotri-Gangotri:
At 7:45 am departure from Yamunotri and at 8:30 am arrive at Harsil helipad(Gangotri).
Lunch + Post Lunch drive to Gangotri Dham via cab. Gangotri temple is approx 22 km from Harsil helipad.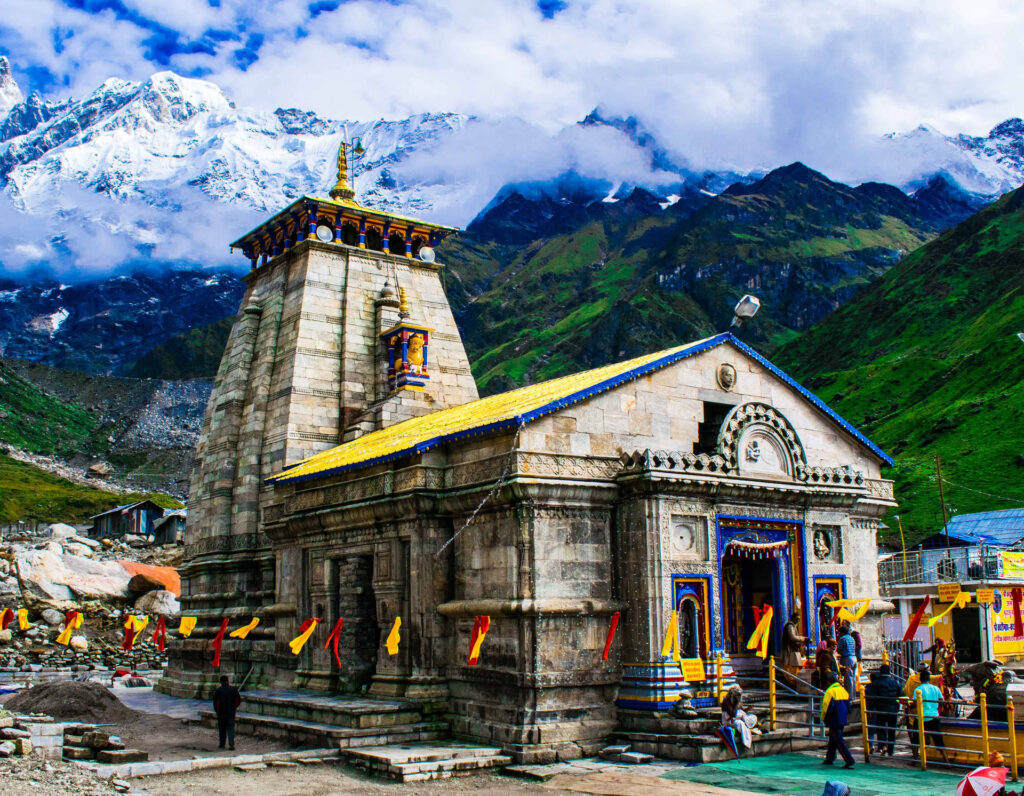 DAY 4 Gangotri-Kedarnath:
At 9:00 am departure from Gangotri to Kedarnath at 9:45 am you arrive at Kedarnath helipad. Witness evening arti + Dinner + Overnight stay in Kedarnath.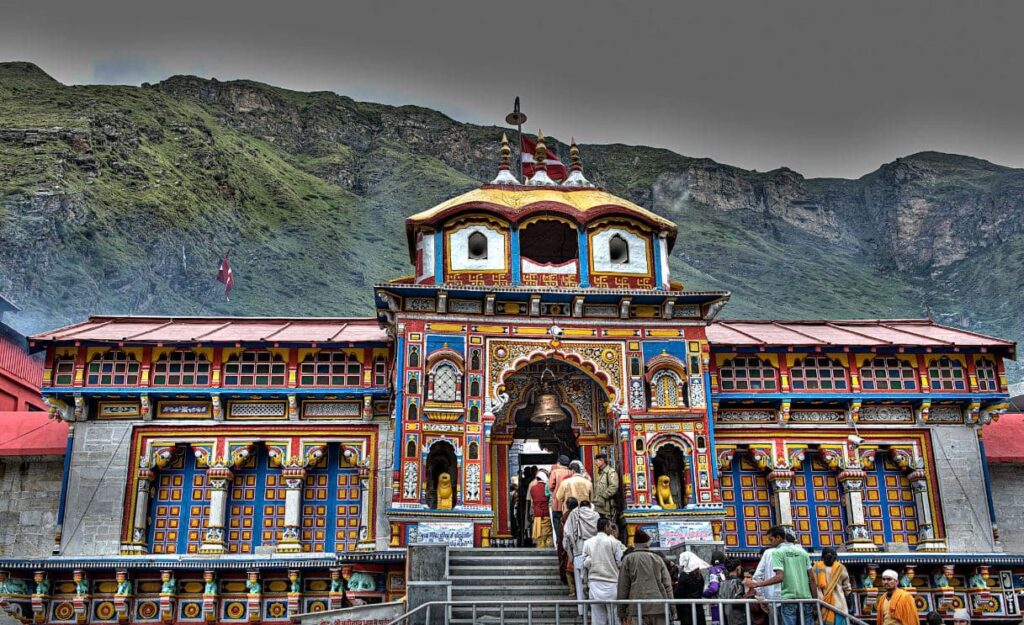 DAY 5 Kedarnath-Badrinath:
Next day at 10:15 am departure from Kedarnath to Badrinath. On 11:00 am arrive at Badrinath . Lunch+ Nighttime mandir VIP darshan. Also visit Mana village, last village in India.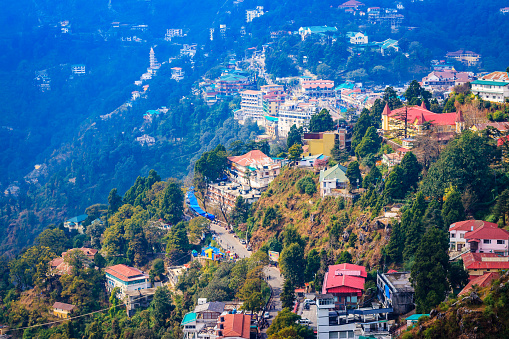 DAY 6 Badrinath-Dehradun:
Early morning Maha Abhishek puja at mandir + Breakfast. After then at 10:15 am departure from the Badrinath helipad and at 11:00 am you arrive at Sahastradhara helipad(Dehradun). We dropped you at the airport/railway station.
What makes this tour special with our company:
You will get the coolest trip ever.
Admire the helicopter's aerial sights. 
Darshan of Chardham(Yamunotri – Gangotri – Kedarnath –  Badrinath).
Seek blessing at kedarnath using special darshan slip.
Guidelines For Passengers
Carrying of AADHAR CARD is must for all Indians, whereas passport is required for foreign nationals.
It is advisable for passengers to carry a medical and first aid kit since all these Dham sites are located at an extremely high altitude which may cause illness to some passengers.
Passengers are also advised to get a full body checkup done 3-2 months prior to the Yatra in order to assure sound health conditions.
It is advised for the passengers to carry a small oxygen bottle in case of emergencies. These bottles are locally available in all medical shops.
Although warm and pleasant during the day, Badrinath Dham experiences freezing temperature during night. Ensure you carry some heavy woolen clothing like down jackets, sweaters and shawls and accessories like woolen gloves, socks and mufflers.
All passengers undertaking this yatra should be medically and physically fit.
Overweight charges would be charged to guests who are above 75kg weight. The reason for the same is that we operate at very high-altitude terrain, where the weight carrying capacity of the aircraft is only 420 kg. Hence, due to overweight passengers, we lose seats in our sharing flights. Overweight charges are applicable at INR 1,500 per Kg. This will be decided on a day before the date of Journey. However, if the overall weight of 6 Passengers does not exceed 420 Kgs, then there will be no extra charge for overweight passengers.
Maximum 05 / 06 Passengers will be allowed in 01 Helicopter.
Chardham Yatra From Ahmedabad By Helicopter Price 2023- 5N/6D
Chardham Yatra in Uttarakhand is a must-see location and one of the most revered Hindu pilgrimage locations in the nation. Many devotees travel to the four sacred dhams of Yamunotri, Gangotri, Kedarnath, and Badrinath in order to find salvation. A Chardham Yatra brings you on a spiritual journey to the most revered Hindu shrines.
You will have a once-in-a-lifetime experience of being surrounded by the peace and devotion of the surroundings when you take one of our elegantly designed Chardham Yatra package trips. The Chardham Yatra will begin on April 27, 2023, and end on November 15, 2023 (Tentative). Due to heavy snowfall and bad weather, entry to Chardham is prohibited after this date for the following six months.