-MOTHERLAND INDIA HOLIDAYS PVT LIMITED-
Golden Triangle Tour With Khajuraho 2023 - 7Nights/8Days
Highlights Of Golden Triangle Tour With Khajuraho 2023 –
Explore Delhi
Visit to Red Fort, Qutub Minar, Lotus Temple, Jama Masjid, Humayun's Tomb, Chandni Chowk, India Gate
Enjoy Delhi Street food
Visit to Taj Mahal and Agra Fort
Enjoy sunrise and sunset at Taj Mahal
Explore Jaipur
Visit to Amer Fort, Jantar Mantar, Hawa Mahal, Jal Mahal and City of Palace
Visit to Orchha Temple
Tour and sightseeing – Khajuraho
Itinerary For Golden Triangle Tour With Khajuraho 2023 – 7Nights/8Days
Day 01:  Arrive at Delhi
Delhi, India's capital, provides an appropriate blend of the country's superior and social legacies. This is evident in the altered structural wonders and exhibition halls that capture India's wealthy legacy. The India Gate is a well-known attraction because of its excellent design, which provides people with awe. The bustling markets and slow-paced meals will undoubtedly fulfill your dreams, particularly with their cooking and special Indian rarities.
Stay in Delhi for the night. Breakfast at the hotel.
Day 02: Delhi city tour
Morning after breakfast, prepare for a day of sightseeing in Delhi. Delhi is known as the energy seat of India because it is the country's capital, and it has earned this title because it was previously the capital of Mughal and British India. From Humayun's Tomb, Jama Masjid (India's largest mosque), Red Fort (outer view), and Chandni Chowk (all in Old Delhi), Lotus Temple and Qutub Minar Drive lead to India Gate (built by Britishers), Parliament House, and the President's House.
Stay in Delhi for the night. Dinner is arranged in the hotel during Golden Triangle Tour With Khajuraho 2023 – 7Nights/8Days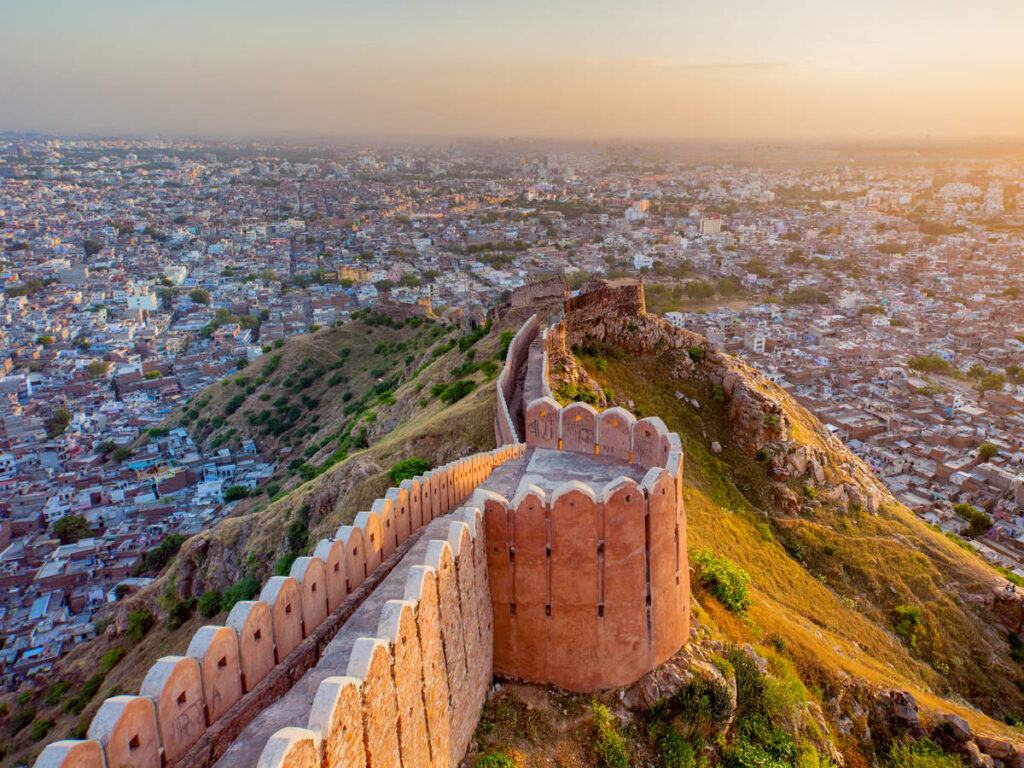 Day 03: Delhi-Jaipur (210 kilometers/ 5-6 hours)
After breakfast, drive to Jaipur and check into your hotel.
Jaipur is a lofty heaven of tradition and inheritance, rich in engineering gem stones, and affectionately known as "The Pink City" due to the pink color of its old designs. City Palace evokes the opulent way of life enjoyed with the assistance of Jaipur's illustrious circle of relatives. The cosmology hardware of the nearby Jantar Mantar observatory consists of the miracles of space to Earth.
The evening is free for shopping. Spend the night in Jaipur.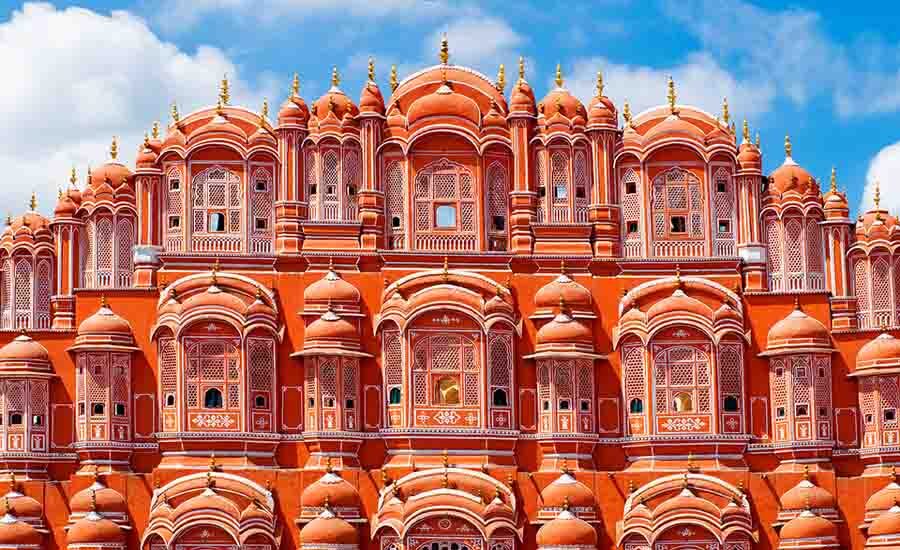 Day 04: Sightseeing in Jaipur
Morning sightseeing includes all well-known landmarks: Amer Fort, Jantar Mantar, Hawa Mahal, and a drive skip to Glorious Jal Mahal. Then visit City Palace, which has many tall buildings, large courtyards, and well-kept gardens. Evening free for unbiased sports or purchasing.
Stay in Jaipur for the night. Breakfast at hotel.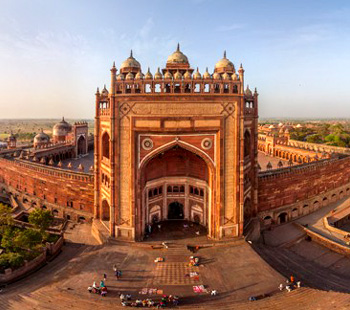 Day 05: Jaipur to Agra via Fatehpur Sikri (240 km / 4.5 hours)
Drive to Mughal City Agra in the morning, stopping in route to see the famous Dargah Fatehpur Sikri. Once in Agra, visit Agra Fort, which is a historical castle in the Indian city of Agra. It served as the main residence of the Mughal emperors until 1638.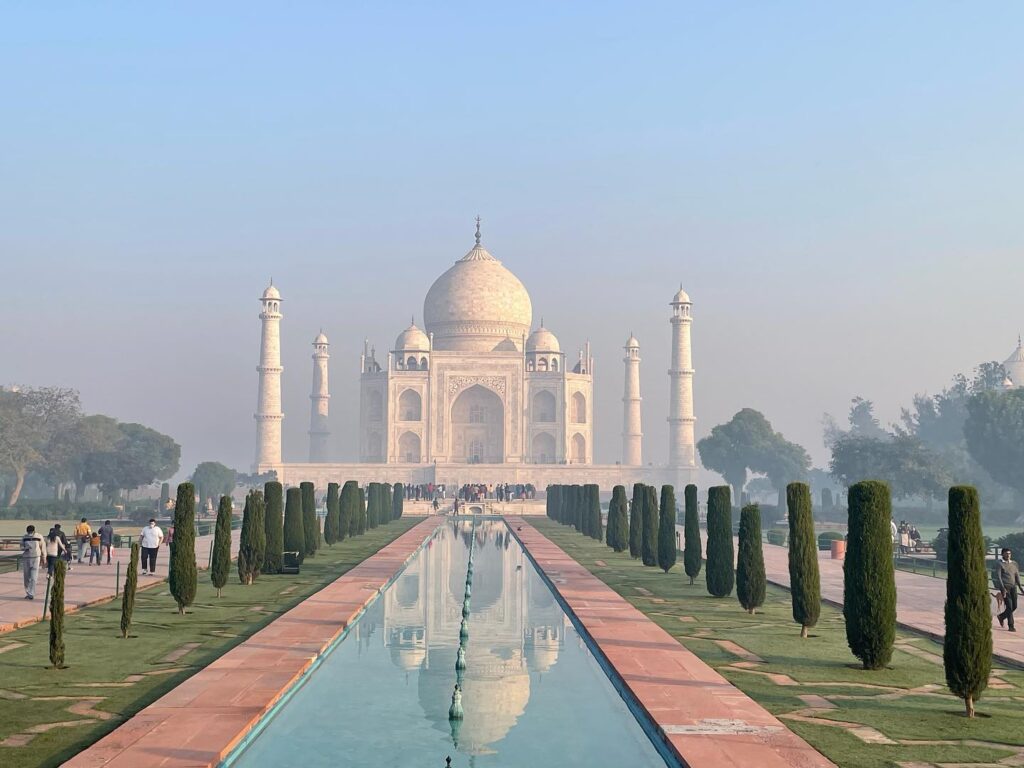 Day 06: Agra-Jhansi (by train, departing at 08:02 a.m. and arriving at 10:45 a.m.) – Khajuraho (by road 175 km / approximately 4 hours)
Early in the morning, visit the Taj Mahal, without a doubt the most extravagant expression of love ever created. Over 17 years, 20,000 men worked to build this memorial to Shah Jahan's beloved wife. It's a treasure trove of white marble and semi-valuable stone that will undoubtedly be the highlight of your tour.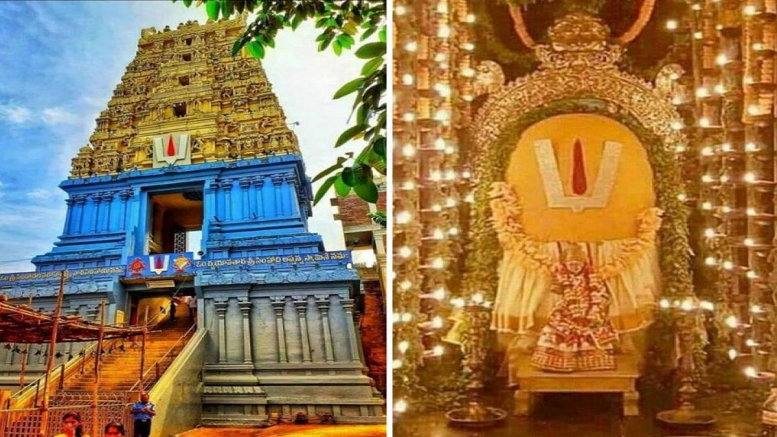 Day 07: Sightseeing in Khajuraho

Khajuraho is known for its cluster of Hindu and Jain temples, which are divided into eastern and western groups of temples. You will visit the Laxmi and Varha temples, the Kandariya Mahadev temple, and the Devi Jagdambi temple as part of this.
After sightseeing, transfer to the airport to catch a flight to Delhi. Overnight stay in a hotel at Delhi.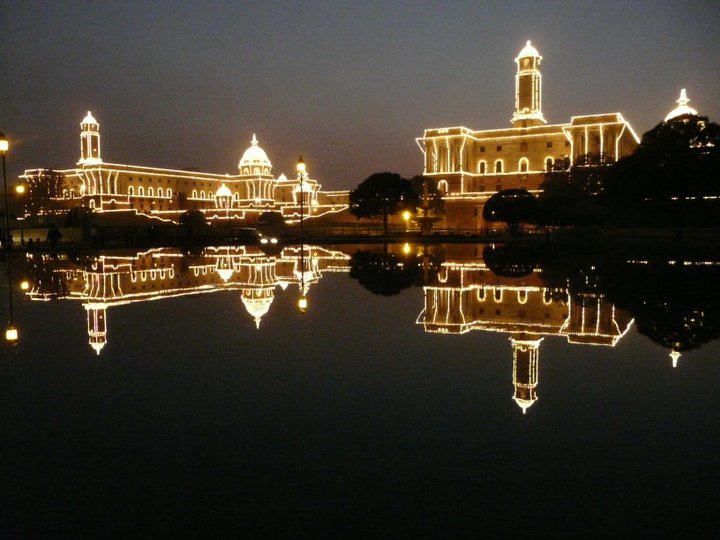 Day 08: Departure from Delhi
After breakfast, transfer to the Delhi airport to catch your flight to your next destination.

golden triangle tour with khajuraho 2023-7n/8d tour end