How to Plan Char dham Yatra from Mumbai 2023
How to Plan Char dham Yatra from Mumbai 2023: The sacred places of Yamunotri, Gangotri, Kedarnath, and Badrinath are all accessible with our Char Dham Yatra from Mumbai. Located in the Garhwal region of the Uttarakhand state in northern India, these places of enlightenment.
Your 13-day, 12-night spiritual adventure is made possible by the Char Dham Yatra Packages from Mumbai by Motherland India Holidays Pvt. Limited. One of the ways Hindus are said to attain moksha or salvation is through pilgrimage to this holy circuit. Although visiting Char Dham requires traveling to every corner of the nation, it is unquestionably an experience in and of itself.
You can alter this tour package to meet your needs, and you can create your own customized itinerary. Get in touch with us to learn more and to schedule a tour with us.
Tour Highlights of chardham yatra package from Mumbai
Visit the Har Ki Pauri in Haridwar to witness Ganga Aarti.

Offer your prayers at the Gangotri Shrine to the goddess Ganga.

Darshan at Yamunotri, Gangotri, Kedarnath, and Badrinath.

Discover the stunning Kempty Fall.

Enjoy Barkot's fascinating surroundings.

Amazement at Uttarkashi's holy locations.
Chardham Yatra from Mumbai Itinerary
Day 01: Mumbai – Delhi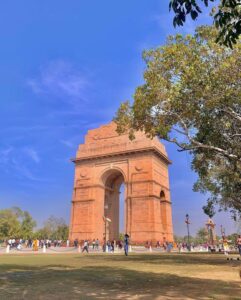 Take a flight or Train from Mumbai airport or railway station our representative will receive you at Delhi airport or railway station from wherever you reach. You will commence your overnight stay at the hotel.
Day 02: Delhi – Haridwar (Drive 210 km)
Meet our driver at Delhi airport/railway station/hotel/home (Around 8 to 11 Am) and drive to Haridwar. Check into the hotel on arrival in Haridwar for Char Dham Yatra Package from Mumbai 2023. Evening visit Mansa Devi Temple & Ganga Aarti at Har Ki Pauri. Overnight stay at Haridwar. (Meals: Dinner).
Day 03: Haridwar – Barkot (Drive approx. 175 km)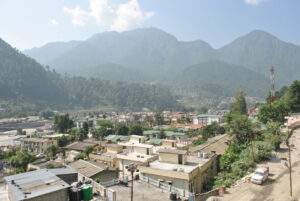 When you arrive at the Dehradun or Haridwar airport or railway station, our knowledgeable representative will meet you there and help you board your pre-arranged vehicle for the short drive to Barkot while  Chardham Yatra Package from Mumbai. If time allows, you can stop at the "Kempty Falls" on the way. After reaching Barkot, check into the hotel. The hotel has arranged for dinner. Stay the night at Barkot and have hotel breakfast.
Day 04: Barkot – Yamunotri – Barkot (Drive 45 km)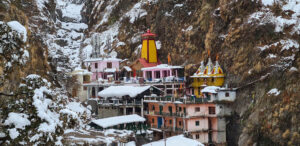 After breakfast, head to Yamunotri for some sightseeing before starting the 6 km trek from Janki Chatti to your first Chardham yatra pilgrimage destination. Return to your hotel for dinner after your tour. In-room breakfast and overnight stay.
Day 05: Barkot – Uttarkashi (100km)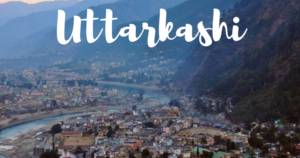 After breakfast, check out of the hotel and drive to Uttarkashi.
Uttarkashi: A holy town in Uttarakhand is called Uttarkashi. The capital of the city is called Uttarkashi. On the banks of the Bhagirathi River sits the district of Uttarkashi. In addition to the safe havens, the city is home to several interesting places for tourists to explore, including Dayara Bugyal, Dodi Tal, Gangnani, Sat Tal, Maneri, Nachiketa Tal, and Gangotri.
Day 06: Uttarkashi – Gangotri – Uttarkashi (Drive approx. 10)
In order to ahead of the Char Dham yatra from Mumbai 2023 early in the morning, drive to Gangotri.
When you get to Gangotri (a town in the Uttarkashi district in the Indian province of Uttarakhand), take a religious bath in the holy Ganges. On the banks of the Bhagirathi River, close to the Ganges River's mouth, is a Hindu pilgrimage town. Because it is thought that Lord Shiva snared the great floods of the Ganges in his tangled locks there, the Gangotri Temple is immensely significant to everyone.)
Gangotri: Around Gangotri are the sacred and fundamental obstacles of Uttarkashi, which also include Gaumukh, Kedartal, Yamunotri, Divya Shila, and Surya Kund. Near Yamunotri are a number of popular tourist spots for adventurers, such as Saptarishi Kund, Hanumanchatti, Govind Wildlife Sanctuary, and Har ki Doon Valley.
Day 7: Uttarkashi – Guptkashi (Drive 223 km)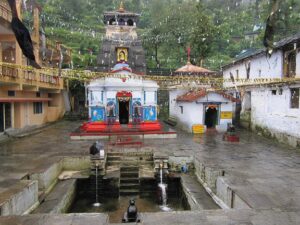 While en route to Guptkashi, our driver will stop at the extremely well-known Tehri Dam. A person can check into the hotel upon arrival in Guptkashi. However, it is advisable to visit the well-known temples in the area in the evening, such as Ard Nareshwar Temple and Shree Vishwanath Temple.
Day 8: Guptkashi – Kedarnath – Guptkashi (Drive 32 km)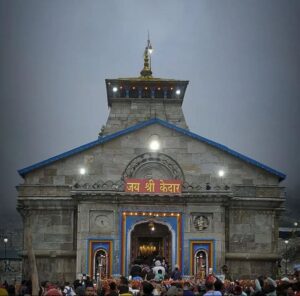 Arrive at the transport parking at Sonprayag early in the morning. Take a local vehicle/jeep at your own risk to go the 02 kilometres to Gaurikund. Your hike to Kedarnath can begin once you arrive in Gaurikund (16 km one way).
Those who wish to travel by helicopter, which costs approximately Rs 12000 per person (80kg weight), will be dropped at the Guptkashi/Phata/Sirsi Helipad. Those who wish to hire a pony or palki at their own expense (approximate cost suggested for a pony for the return journey: Poni Rs 3000/-, Palki 10000/-).
Note: If you plan to travel by trekking, pony, or palki, please reserve your helicopter, pony, and palki for the same day's return.
Day 9: Gaurikund –  Pipalkoti (Drive 145 km)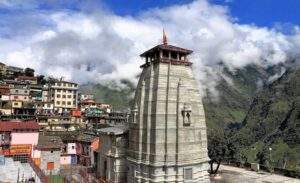 During the chardham yatra tour package from Mumbai, we will depart for Pipalkoti and spend the night at the hotel that has been reserved.
Pipalkoti: The picturesque town of Pipalkoti is the best location for rest and relaxation before traveling to receive Lord Badrinarayan's Darshan. In fact, the village serves as a perfect rest stop for travelers heading to Hemkund Sahib and the Valley of Flowers. Enjoy the mountains' enchanting snow and verdant peaks.
Day 10: Pipalkoti –  Badrinath (Drive 72 km)
We shall depart early to offer puja at the Badrinath Temple. Enjoy a visit to Joshimath's Adi Shankaracharya Samadhi and the Narsingh Temple along the way. Beyond its main shrine, Badrinath has a lot to offer. These include River Saraswati, Bheem Pul, and Vyas Gufa. Enjoy your hotel stay for the night.
Day 11: Badrinath –  Rudraprayag (Drive 154 km)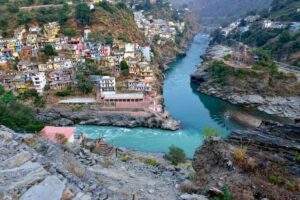 Visit Vyas Cave, Ganesh Cave, Bhim Pool, the source of the Saraswati River, and Mana Village this morning after breakfast (Mana Village: The Last Village Before The Tibetan Border) then take a car to Rudraprayag. When you arrive at Rudraprayag, check into your hotel. Stay the night in Rudraprayag.
Day 12: Rudraprayag – Rishikesh (Drive 138 km)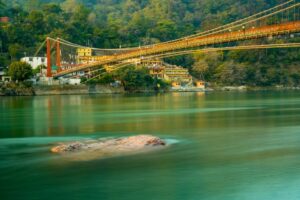 We will travel to Rishikesh on the twelfth day. The Shivalik range of the Himalayas encircles the spiritual town of Rishikesh, often known as the "place of sages," on three sides. It is located on the Ganges River. It is stated that after Raibhya Rishi performed difficult penances, God appeared as "Hrishikesh," and as a result, this region first became known as Rishikesh. Later, go sightseeing at Laxman Jhula and Ram Jhula in Rishikesh. depart from Haridwar.
Day 13: Rishikesh – Haridwar – Delhi – Mumbai (Drive 230 km)
On the last day, a drive back to Delhi is in store for you. Our hearts and minds would be content after having experienced a spiritually energizing and restorative excursion. We would say goodbye to you in Delhi, thankful that you had decided to follow us on this lovely spiritual journey. We will board you for your thirteen-day, which culminates with your arrival in Mumbai.
Char Dham Yatra package from Mumbai by Helicopter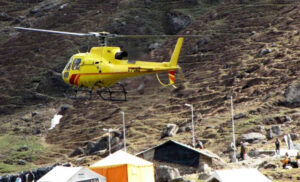 Char Dham Yatra package from Mumbai by Helicopter: Millions of followers and also seekers come to Uttarakhand, also known as Dev Bhoomi, annually as a site for trips. Thanks to Char Dham helicopter services, you have the possibility to experience the luxury of touching the skies with the tour package.
We offer a variety of extravagant packages developed specifically for sightseeing and tour as well as admiring the spectacular aerial views of the landscape listed below. Why delay organizing a helicopter for the Char Dham Yatra and also boost your comfort and trip experience? Our professionals are frequently all set for our customers and will properly assist you.
The extravagant Char Dham Yatra Package from Mumbai 2023 by helicopter, consists of expeditions to the mouth of the Ganges River as well as the Great Canyon, which functions as the source of the globe's holiest river. Take your time, as well as later on that day, check out the area. We will fly to the resource of the Yamuna River, one more famed river, as part of the chardham tour package by Helicopter. It's time to unwind right now, yet you may do so while taking a trip to the very adored spiritual destination of Badrinath Dham.
Enjoy your day and also, and if you are well and also prepared to go to the Kedarnath Dham, see the temple the next early morning during the Chardham Yatra Package from Mumbai by Helicopter. And create the exact same online there in the ultimate high-end. As soon as you are done with your trip there as well as your obeisance, we will certainly depart for Mumbai. 
To watch the entire extravaganza, a two-day journey is all that is essential. So what are you thinking now? You are 100% right; every little thing is currently quite simple. To book your trip just, get in touch with Motherland India Holidays Pvt Limited immediately.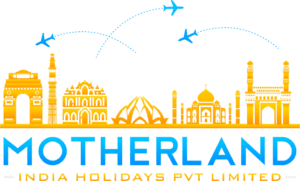 Char Dham Yatra package from Mumbai by Train
Char Dham Yatra package from Mumbai by Train: The Chardham Yatra Bundle from Mumbai by Train is a famous pilgrimage that occurs in the Indian Himalayas. It is a trip of spiritual awakening and also a physical expedition, and also it can be done from several cities across India. One popular choice is to take a Chardham Yatra bundle from Mumbai by Train. This journey can take between 5-7 days, relying on the path and also your individual preferences.
The tour generally includes accommodation, transport, meals, and sightseeing and tour. You will certainly take a trip on the Deccan Express to Delhi and afterwards to Haridwar as well as Rishikesh prior to heading to Yamunotri, Gangotri, Kedarnath, and as well as Badrinath. 
By train, you will go to several of India's most spiritual sites, including the Ganges River, the Himalayan Heights, as well as old holy places. You will certainly have adequate time to check out the neighbourhood sites, absorb the beauty of nature, as well as reflect on the spiritual significance of your journey. At the end of your journey, you will arrive back in Mumbai having actually had a once-in-a-lifetime experience.
With one weekly straight train to Dehradun as well as 3 once a week straight trains to Haridwar, Indian railways give outstanding connectivity for Mumbai. Compliance with train details is useful in order to proceed with our chardham yatra from Mumbai.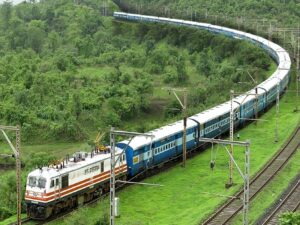 Trains from Mumbai to Dehradun
| | | | | |
| --- | --- | --- | --- | --- |
| Train No. | Train Name | From  | Arrival | Departure |
| 22659 | Dehradun Express | Panvel | 18:05 | 11:00 |
Trains from Mumbai to Haridwar
| | | | | |
| --- | --- | --- | --- | --- |
| Train No. | Train Name | From  | Arrival  | Departure |
| 22659 | Dehradun Express | Panvel | 15:50 | 11:00 |
| 12171 | LTT Haridwar AC SUP | Lokmanya Tilak T | 12:55 | 07:55 |
| 22917 | Haridwar Express | Bandra Terminus | 15:50 | 13:05 |
Char dham yatra package cost from Mumbai
Char dham Yatra package cost from Mumbai: The Chardham Yatra is a popular pilgrimage circuit in India, comprising four sacred sites: Yamunotri, Gangotri, Kedarnath, and Badrinath. This traditional pilgrimage route is a must-visit for Hindu devotees and those looking to explore India's spiritual heritage. 
For those coming from Mumbai, the cost of a Char dham yatra package can vary depending on the duration of the trip and the level of comfort you are looking for. A basic package will typically include transport to the four sites, accommodation in basic hotels along the route, and some meals. The cost of such a package can range from around INR 35,000 to INR 50,000 per person, depending on the season and availability. If you're looking for something more luxurious, there are more expensive packages that include airfare and accommodation in premium hotels, as well as guided tours of the sites. These packages can cost upwards of INR 1,85,000 per person according to the need and requirements of pilgrims.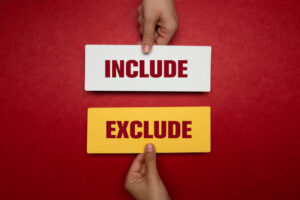 Package Inclusions:
The Chardham Yatra package from Mumbai includes a variety of services and amenities. The package includes transportation from Delhi or Haridwar, accommodation in a local hotel or guesthouse, meals, and sightseeing tours. It also includes access to the holy sites at all four Chardham destinations: Yamunotri, Gangotri, Kedarnath, and Badrinath. 
Package Exclusions:
The package does not include any personal expenses such as laundry or any additional purchases made during the journey. The package also does not include any medical services or insurance coverage. Any additional costs incurred during the journey will be the responsibility of the traveler.
How to plan Char dham Yatra from Delhi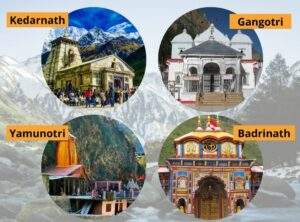 How to plan Char dham Yatra from Delhi: You can travel by road or by chopper to complete the Chardham Yatra. If you choose to travel the Chardham yatra by helicopter in 2022, it will take only about 4 to 5 days to complete, as opposed to the minimum 10 to 12 days required by road. From Delhi, Mumbai, Bangalore, and other places, Motherland India Holidays Pvt Limited offers reasonably priced Chardham yatra packages that you may view here.
The road route of Chardham Yatra starts from Delhi – Haridwar – Barkot – Yamunotri – Uttarkashi – Gangotri – Guptkashi – Kedarnath – Rudraprayag – Badrinath – Joshimath – Haridwar – Delhi.
If you choose to travel by helicopter, the journey will start from Sahastradhara Helipad in Dehradun – Kharsali (helipad for Yamunotri) – Harshil (Helipad for Gangotri) – Kedarnath Helipad – Sahastradhara Helipad.
Char dham yatra Route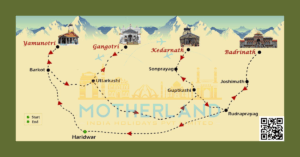 Here is the brief Itinerary for Chota Char Dham Yatra ex Delhi
Day 1: Delhi to Haridwar
Day 2: Drive from Haridwar to Barkot
Day 3: Barkot– Yamunotri – Barkot
Day 4: Transfer from Barkot to Uttarkashi
Day 5: Uttarkashi – Gangotri – Uttarkashi
Day 6: Transfer from Uttarkashi to Guptkashi
Day 7: Drive from Guptkashi to Sonaprayag
Day 8: Darshan of Kedarnath
Day 9: Trip to Badrinath via Joshimath
Day 10: Badrinath – Joshimath – Rudraprayag
Day 11: Drive from Rudraprayag – Rishikesh
Day 12: Rishikesh – Delhi
Char dham yatra package for senior citizens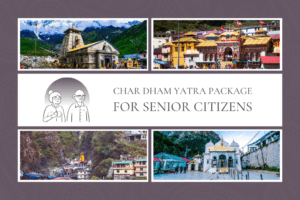 Char Dham yatra package for senior citizens 2023: Uttarakhand, formerly called Uttaranchal and also Devbhoomi, is a north Indian state located in the Himalayas. Famous for its spectacular landscapes, it's home to several of India's most-visited expedition sites and also national parks such as Badrinath Temple and also Valley Of Flowers National Park.
The Char Dham Yatra is a pilgrimage to Yamunotri, Gangotri, and Kedarnath, as well as Badrinath, four of India's holiest places. It is a well-known Hindu pilgrimage as well as has actually played a considerable role in Indian culture for several years. There are one-of-a-kind char dham yatra plans offered for seniors to make the trip simpler and also much more satisfying.
This Char Dham yatra generally consists of accommodations as well as food, along with transportation from the starting location per of the 4 locations. They often additionally include senior-specific activities and also sightseeing excursions. A lot more specialized services, such as clinical support, physical treatment, as well as senior-friendly tasks, are included in some bundles.
Char Dham Yatra package for Seniors 2023 or char dham for the seniors can substantially alleviate and improve the distinct and inspiring experience that is the Char Dham Yatra for seniors. Your elderly member of the family can take a trip safely, comfortably, and meaningfully with the right plan.
Senior citizens can take advantage of a special Char Dham yatra package for senior citizens 2023 from Motherland India Holidays Pvt Limited. A complete trip to some of India's holiest places is included in this package. A round-trip, lodging at each of the four locations, meals, and sightseeing excursions all consisted of. Furthermore, the package provides older people distinct savings consisting of complimentary admission and also front-row seating.
Senior Citizens can conveniently and safely find India's spiritual background with the help of our well-informed guides will certainly share insights right into the past as well as present of each location, making the adventure both interesting as well as pleasant. 
On top of that, our experienced support personnel will certainly be on hand around-the-clock to reply to any type of inquiries and use help if needed.
Thus, book your chardham yatra package with us and uncover the answer to your "how to plan Char dham Yatra from Mumbai 2023" question.
FAQs related to How to Plan char dham yatra from Mumbai 2023
What is the easiest way to reach Uttarakhand from Mumbai?
Uttarakhand's closest airport is in Dehradun, which offers frequent (direct and connecting) flights to Mumbai. With four direct trains from Mumbai each week and one direct train each week, respectively, Haridwar and Dehradun are the closest railway stations. The simplest method to get from Mumbai to Uttarakhand is via plane to Dehradun, where you may take a cab to your first Chardham sites.
Is there a direct flight between Mumbai and any city of Uttarakhand?
Yes, there are direct flights along with connecting flights between Mumbai and Dehradun.
 Is there a direct train from Mumbai to Uttarakhand?
Yes, there is weekly one direct train between Mumbai and Dehradun and 4 direct trains weekly between Mumbai and Haridwar.
What kind of accommodations are available during Chardham trip?
Staying places ranging from budget to 3-star are easily available during the Yatra.
When 4 Dham Yatra begins?
Chardham temples opens from the end of April or the first week of May and closes after the celebration of Diwali festival (October or November).
What are the other places I can explore on my trip?
You can visit Haridwar, Rishikesh, Valley of Flowers, Hemkund Sahib, Chopta, Auli, Devprayag, Harshil and several other places on your Chardham Yatra.
Can I customize my tour Package?
Yes, customization option is available for Chardham pilgrimage packages as per the customer's time schedule and budget.
What is the best way to do Char Dham Yatra?
The general route that is followed for the Char Dham Yatra is from west to east. So, the route that is followed begins from Yamunotri, then leads to Gangotri, followed by Kedarnath and then completing the journey at Badrinath.
Which month is better for Char Dham Yatra?
The only best time to visit Char Dham is between the months of April/May and October/November due to the temples' high altitude and significant winter snowfall, which requires the committee to close the shrines throughout the winter.
Which Char Dham to visit first?
Haridwar is the beginning point of Char Dham Yatra. First stop on this pilgrimage is Yamunotri, second is Gangotri, followed by Kedarnath, and the pilgrimage ends at Badrinath. 
For a char dham yatra, how many days are required?
The Chardham yatra can be finished in one of two ways: by road or by helicopter. The Chardham yatra can be completed on road in at least 10 to 12 days, but if you choose to do it by helicopter, it will take only 4 to 5 days.
How many miles are covered in the Char Dham Yatra?
The distance between these four pilgrimage destinations, which begin in Haridwar and terminate in Rishikesh, is approximately 1,607 kilometres.
What is Char Dham's maximum limit?
Entrance to the Char Dham will be controlled: The number of visitors to the Char Dham Temples is restricted by the Uttarakhand government! There will be a daily cap of 15,000 pilgrims at Badrinath, 12,000 at Kedarnath, 7,000 at Gangotri, and 4,000 at Yamunotri.
Which month has the least tourists in Kedarnath?
The best time to visit Kedarnath is in May, right after the temple reopens, or in September or October, when there are fewer tourists there.
Which is more difficult Kedarnath or Badrinath?
The Kedarnath Yatra is considered to be the most difficult.
Read More:
Chardham yatra travel tips 2023
chardham yatra places route map
Chardham yatra from Surat 2023
Chardham yatra by bus 2023 price
Chardham yatra registration 2023
Chardham yatra 2023 opening date
Chardham yatra from Mumbai 2023
Chardham yatra by Helicopter 2023
When Chardham Yatra start in 2023
Chardham yatra from Dehradun 2023
Chardham Yatra from Bangalore 2023
Chardham yatra from Hyderabad 2023
Current status of Chardham yatra 2023
Things to carry for chardham yatra 2023
Haridwar to Chardham yatra by bus 2023
Best travel agency for Chardham yatra 2023
irctc Chardham yatra from Hyderabad 2023
Chardham yatra from Haridwar by car 2023
Chardham Yatra Package from Chennai 2023
Chardham yatra package from Bangalore 2023
Chardham yatra by helicopter from Delhi 2023
Chardham yatra route map from Haridwar 2023
Char Dham yatra package for senior citizens 2023
Chardham Yatra Package from Delhi by Train 2023
Chardham yatra tour package from Haridwar 2023
Chardham Yatra Package from Delhi by Helicopter 2023