Best travel agency for Chardham yatra 2023
Dev Bhoomi (the Land of Gods) is the name given to Uttarakhand. Some of the most significant Hindu pilgrimage sites in the state are visited by hundreds of thousands of tourists each year. One of the best-known pilgrimage journeys is the Char Dham Yatra, which is followed in popularity by Yamunotri, Gangotri, Kedarnath, and Badrinath. Thousands of Sikhs visit Hemkunt Sahib each year, the site of Guru Gobind Singhji's previous life's meditation.
We are the best travel agency for Chardham Yatra to meet your needs and have several years of experience organizing tours and itineraries for pilgrims seeking to visit four sacred sites in Uttarakhand – Yamunotri, Gangotri, Kedarnath, and Badrinath. Our comprehensive packages cover everything from transportation to accommodation to food to sightseeing so that you can focus on your spiritual journey without any disruptions.
We pride ourselves on providing customized itineraries tailored to the individual needs and requirements of our clients. Our friendly and knowledgeable staff is always available to answer any questions you may have before or during your trip. 
Book with us today and experience the Chardham Yatra like never before.
Our packages include comfortable accommodation, transportation, and guided tours of all four holy shrines. We understand that this journey is an important spiritual experience for every devotee, and we aim to deliver the best services possible. 
With us, you can relax and enjoy your trip without worrying about travel arrangements or accommodations. Let us take care of everything so that you can have a peaceful and enjoyable holiday. Contact us at www.gomihgo.com today to learn more about our various package options and to start planning your Chardham yatra tour. 
You will want to take advantage of all of the legendary attractions included in a Chardham Yatra package.
Visit the Kempty Falls

Explore Uttarkashi

Visit to Dayara Bugyal, Dodi Tal, Gangnani, Sat Tal, Maneri, Nachiketa Tal and Gangotri

Visit Kashi Vishwanath Temple

Holy dip in the sacred river Ganges

Worship Lord Shiva at Gangotri temple

Visit to Guptkashi

Trekking from Gaurikund to Kedarnath

Visit to Badrinath

Explore the grand snow-clad Himalayas

Visit Tapt Kund (Hot Spring)

Explore Rudraprayag/ Srinagar

Visit Ram Jhula, Laxman Jhula, and Muni ki Reti in Rishikesh
Note: If you want to see everything, you must strictly adhere to the timetable, as sightseeing depends on the weather, and your arrival and departure times during the best Chardham yatra package.
Chardham yatra packages
The Chardham Yatra Darshan begins in Yamunotri, which is dedicated to Goddess Yamuna, while Gangotri, which is dedicated to Goddess Ganga. Kedarnath, one of the 12 jyotirlingas, is dedicated to Lord Shiva, while Badrinath, another Chardham established by Adi Shankaracharya, is dedicated to Lord Badri, or Vishnu. Our Chardham yatra package starts from Haridwar.
Here is the detailed itinerary for the Chardham Yatra Package 2023
Day 01: Haridwar – Barkot (Drive approx. 175 km)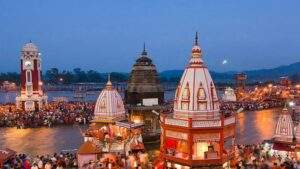 When you arrive at Haridwar airport or railway station, our knowledgeable representative will meet you there and help you board your pre-arranged vehicle for the short drive to Barkot with the best Chardham yatra package. If time allows, you can stop at the "Kempty Falls" on the way. After reaching Barkot, check into the hotel. The hotel has arranged for dinner. Stay the night at Barkot and enjoy hotel breakfast.
Day 02: Barkot – Yamunotri – Barkot (Drive 45 km)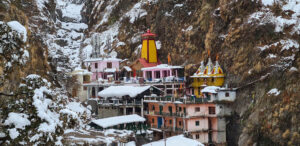 After breakfast, head to Yamunotri for some sightseeing before starting the 6 km hike from Janki Chatti to your first Chardham yatra pilgrimage destination. Return to your hotel for dinner after your tour. In-room breakfast and overnight stay.
Day 03: Barkot – Uttarkashi (100 km)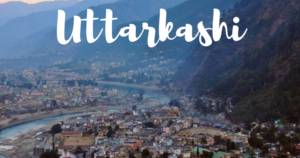 After breakfast, check out of the hotel and drive to Uttarkashi to continue our best Chardham yatra packages.
Uttarkashi: A holy town in Uttarakhand is called Uttarkashi. The capital of the city is called Uttarkashi. On the banks of the Bhagirathi River sits the district of Uttarkashi. In addition to the safe havens, the city is home to several exciting places for tourists to explore, including Dayara Bugyal, Dodi Tal, Gangnani, Sat Tal, Maneri, Nachiketa Tal, and Gangotri.
Gangotri: Around Gangotri are the sacred and fundamental obstacles of Uttarkashi, which also include Gaumukh, Kedartal, Yamunotri, Divya Shila, and Surya Kund. Near Yamunotri are many popular tourist spots for adventurers, such as Saptarishi Kund, Hanumanchatti, Govind Wildlife Sanctuary, and Har ki Doon Valley.
Visit the Shree Vishwanath Temple en route. Check into the hotel in Uttarkashi upon arrival. Dinner and the next day's stay.
Day 04: Uttarkashi – Gangotri – Uttarkashi (Drive 220 km of two way)
In order to get the best Chardham yatra package early in the morning, drive to Gangotri.
When you get to Gangotri (a town in the Uttarkashi district in the Indian province of Uttarakhand), take a holy bath in the holy Ganges. A Hindu pilgrimage town is on the banks of the Bhagirathi River, close to the Ganges River's mouth. Because it is thought that Lord Shiva snared the great floods of the Ganges in his tangled locks there, the Gangotri Temple is immensely significant to everyone.)
Day 05: Uttarkashi – Guptkashi (Drive 223 km)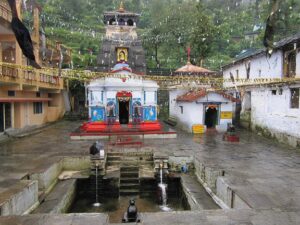 While en route to Guptkashi during the best Chardham yatra package, our driver will stop at the highly well-known Tehri Dam. A person can check into the hotel upon arrival in Guptkashi. However, it is advisable to visit the well-known temples in the area in the evening, such as Ard Nareshwar Temple and Kashi Vishwanath Temple.
Day 06: Guptkashi – Kedarnath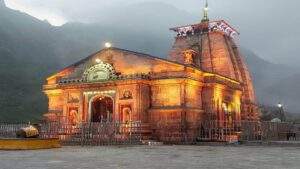 Early departure today for Kedarnath Darshan with the best travel agency for chardham yatra 2023
By Helicopter: Drive up to the helipad as instructed by the reporting time, complete the boarding procedures, and wait here for your time slot. After arriving in Kedarnath, perform the early pooja and visit the temple before returning to the helipad to catch the return flight to Guptkashi for dinner and an overnight stay.

By Trek: Upon arrival in Sonprayag in the morning, take a local vehicle to Gaurikund before beginning your trek (on foot or by horse) to Kedarnath ji. You return to Guptkashi using the same route after Darshan. Accommodation is not included in the package if someone wishes to remain in Kedarnath. Every visitor to Kedarnath is responsible for arranging their own lodging and food.
Day 7: Guptkashi – Pipalkoti (136 Km)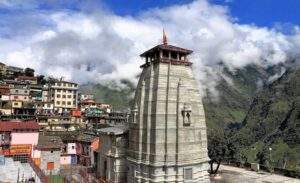 Today, leave for Pipalkoti after breakfast. A little, beautiful town called Pipalkoti is located 1,260 MT above sea level. Check-in at the hotel and have a relaxing stay.
Day 8: Pipalkoti – Badrinath (77 Km)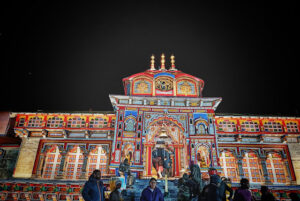 After breakfast, today, depart for Badrinath. Once you arrive, check into your hotel. After lunch, go to the temple for holy darshan or pooja during the Chardham yatra package. Pilgrims can see Badrivishal there after taking a bath in the Tapt Kund. We are staying the night at the Badrinath Hotel for dinner.
Day 9: Badrinath – Rudraprayag (157 Km)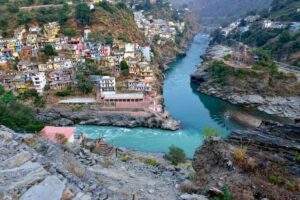 Visit Vyas Cave, Ganesh Cave, Bhim Pool, the source of the Saraswati River, and Mana Village this morning after breakfast (Mana Village: The Last Village Before The Tibetan Border), then take a car to Rudraprayag. When you arrive at Rudraprayag, check into your hotel. Stay the night in Rudraprayag.
Day 10: Rudraprayag – Haridwar (166 Km)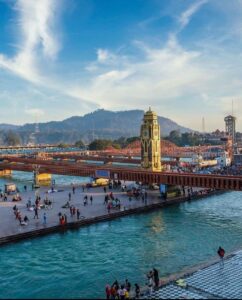 Driving to Rishikesh today after breakfast. Lakshman Jhula and Ganga Ghat at Rishikesh (by auto on direct payment). After that, travel to Haridwar and spend the night there.
Chardham yatra travel tips 2023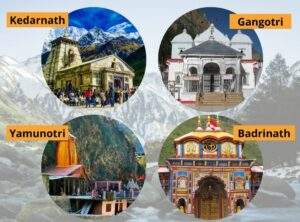 Chardham yatra travel tips 2023: It is said that traveling to certain locations can atone for sins and provide spiritual restoration. Typically, Haridwar or Rishikesh serves as the pilgrimage's starting point, where pilgrims can immerse themselves in the Ganges River before setting off on their trek.
Each site's journey offers picturesque sights of mountain peaks, breathtaking waterfalls, and valleys that add to the enjoyment. The Chardham Yatra is difficult to complete because some routes are hazardous and can only be reached by hiking, but it is unquestionably worthwhile for those looking for spiritual fulfillment.
If you're planning to embark on the Chardham Yatra, there are certain travel tips you must keep in mind. 
Firstly, make sure to carry adequate warm clothing as the yatra takes place in regions with low temperatures. 

Secondly, carry a sufficient supply of essential medicines and first aid kits, as medical facilities are limited along the journey. 

Thirdly, it is advisable to hire experienced and licensed drivers to navigate treacherous mountain roads. 

Fourthly, avoid overpacking and opt for easy-to-carry luggage such as a backpack or duffel bag. 

It is better to hire a trustworthy and experienced operator than a self-managed tour. It will help you access the best services from your arrival until your departure.

Never attempt a yatra during the monsoon, since the route is notorious for landslides, falling trees, and other natural hazards.

A large number of charity organizations offer free (and hygienic) meals on the route.

Carry chocolate bars and bottled energy beverages to help retain energy levels during intense physical activity.

It is best to avoid carrying leather goods during a yatra, such as belts, wallets, purses, and watches with straps made of material obtained from animal hides.

It is good to carry along some emergency equipment, including a good flashlight and Swiss Army multitool.

Lastly, respect the local customs and traditions and follow instructions from your guides at all times. 
For the Chardham Yatra, there are a few small yet significant tips that you must keep in mind.
Know the Best Time to Visit

Consult an Agency and Get Your Registrations Done Easily

Travel by Road or Helicopter

Carry Dry and Packaged Food

Avoid Carrying or Consuming Alcohol on this Sacred Journey

Keep a Local Phone to Make Life Easy

Keep a Small Phone Diary Too

Use Your Camera Cautiously and Carry Extra Batteries

Drink Packaged Water or Boiled Water Only and Drink Lots of Water

Carry Some Indian Cash along with Your Card
By adhering to these travel tips, you'll not only have an enjoyable experience but also ensure your safety during the holy journey.
How to travel char dham yatra 2023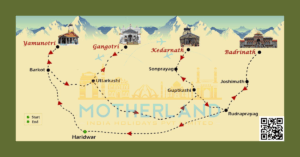 Just how to travel char dham yatra 2023: Hi there, before you begin a Char Dham Yatra, ensure you are literally prepared to deal with the high elevations and also long trips. Ensure you have all the called-for permissions to visit these holy websites before starting your journey from Haridwar or Rishikesh.
There are two routes to finish the Chardham yatra, either by roadway or by helicopter. You need a minimum of 10 to 12 days to complete the Chardham yatra by road and also if you pick Chardham by helicopter 2023, after that it will be finished in about 4 to 5 days.
As the location can end up being rather clogged throughout peak seasons, plan your timetable ahead of time as well as make sure you reserve lodging beforehand. Avoid taking a trip throughout monsoons because landslides can destroy also the best-planned journey.
Try to submerse on your own in the unique customized andsocieties of each of the four locations while also admiring the natural splendor of each.
Finally, throughout your journeys, keep in mind to regard neighborhood traditions and also customs and to be knowledgeable about environmental preservation activities.
During this Chardham yatra traveling 2023, tourists experience sensational views of snow-capped hills, stunning holy places, and waterfalls which all add up to produce a long-lasting spiritual experience that continues to be etched in their memory for many years to come.
Short itinerary of Chardham yatra travel tips 2023
DAY
ROUTE
DRIVE(Approx)
Day

(01)

Haridwar to Barkot

215 Km

Day

(02)

Barkot to Yamunotri to Barkot

90 Km

Day

(03)

Barkot to Uttarkashi

100 Km

Day

(04)

Uttarkashi to Gangotri return to Uttarkashi

200 Km

Day

(05)

Uttarkashi to Guptkashi

230 Km

Day

(06)

Guptkashi to Kedarnath to Guptkashi

30 Km

Day

(07)

Guptkashi to Joshimath

30 Km

Day

(08)

Joshimath to Rudraprayag

200 Km

Day

(09)

Rudraprayag to Badrinath to Rudraprayag

160 Km
How to book chardham yatra
Now the question arises that "how to book chardham yatra in 2023" so, booking a Chardham Yatra is easy and can be done online in just a few simple steps. 
First, you need to decide which route you would like to take and the length of your journey. 

Then, you need to choose a reputable travel agency that specializes in Chardham tours.

Once you have done this, you can book your journey online through the travel agency's website. 

During the booking process, you will be required to provide some basic information, such as your name, contact details, and the dates of your trip. 

Once the booking is complete, you will receive a confirmation email with all the details of your itinerary. 

You may also be required to make a deposit or pay the full amount in advance. 
With these simple steps, you can easily book your Chardham Yatra and start planning an unforgettable trip.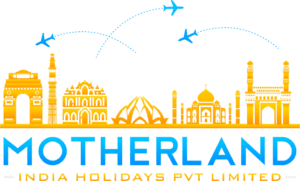 Booking a Chardham Yatra with Motherland India Holidays Pvt. Limited is easy and stress-free! All you need to do is visit our website, select your package, and fill out the required information. 
Once you've done that, our team will get in touch with you to discuss the details of your trip and answer any questions you may have. We'll also help you book your flights, accommodation, tickets to various attractions, and any additional services you may need. 
Once everything is arranged, we'll provide you with all the necessary documents and information for your journey. We believe that planning a Chardham Yatra should be an enjoyable experience, and we'll do everything we can to make sure yours is as smooth and stress-free as possible.
Char Dham Yatra by own car
The Char Dham Yatra by own car has become increasingly popular in recent years as a spiritually enriching and convenient way of experiencing the famous sites of Yamunotri, Gangotri, Kedarnath, and Badrinath. It is possible to choose from many routes according to your budget and the time available. Fueled by an adventurous spirit, travelers are able to experience these sacred places from the comfort and convenience of their own vehicles.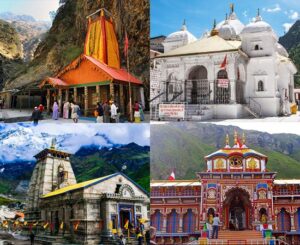 The unique road of char dham yatra by car from Haridwar networks winds through majestic mountains with stunning views throughout the journey, offering a chance for pilgrims to actively engage with their spiritual purpose while taking in spectacular visuals.
The experience of planning a Char Dham Yatra in your own vehicle is thrilling and exciting! You can enjoy the tranquil serenity of Himalayan forests, distant villages, and cultures, meet people at pilgrimage sites like Badrinath and Kedarnath, and have stunning views from the comfort of your own vehicle. When you travel through 4 holy spots in 4 distinct states of India, each with its own unique stories, scenes, and significance, setting off with a group of friends or family members on your trusted wheels provides an extra element of excitement to the adventure. You can even stop for snacks along the trip at your discretion without having to wait for anyone else's requirements. Also, the char dham yatra package from Haridwar by car price is affordable.
The char dham yatra package cost by car will cost you around INR 40,000 for 2 adults. Overall, you will undoubtedly be rewarded with some exquisite experiences that will last a lifetime by doing this life-changing pilgrimage.
If you are not sure about it, can we go to char dham yatra by own car and is char dham yatra safe? So, the answer is yes, you can take your own car to the Char Dham Yatra. However, it is not recommended to do so. Many narrow roads connect the Char Dhams. Therefore, it is safer to hire an experienced travel company.
FAQs related to the Best travel agency for Chardham Yatra 2023
In which order should I visit Char Dham?
It is believed that one should complete the Char Dham Yatra in a clockwise direction. Hence, the pilgrimage starts from Yamunotri, proceeds towards Gangotri, onto Kedarnath, and finally ends at Badrinath.
What precautions should be taken for Chardham Yatra?
Do not travel in the rainy season as there are a lot of landslides during that time. Book hotel rooms in advance if you are travelling close to the temple opening dates, there is a heavy rush of pilgrims. Check hotels on CharDham Route. Alcohol or non vegetarian food is not permitted during Char Dham Yatra Tour.
Which is the best way for Chardham Yatra?
There are two routes to complete the Chardham yatra, either by road or by helicopter. You need a minimum of 10 to 12 days to complete the Chardham yatra by road and if you choose Chardham by helicopter 2023, then it will be finished in about 4 to 5 days.
How difficult is Chardham Yatra?
A Char Dham yatra isn't easy. Pilgrims really need to earn the benefits bestowed, as only two of the temples (Badrinath and Gangotri) are accessible by vehicle. The remaining two (Yamunotri and Kedarnath) require treks. Kedarnath has the lengthiest trek.
Which Dham is difficult?
Yamunotri is the first of the four dhams and definitely the toughest. Although, its located at a lower elevations than the other dhams, the narrow and crowded pathway make it challenging and tough to reach the temple.
Which month is better for Char Dham yatra?
May and June is the best time to plan for Char Dham Yatra as it becomes comfortable due to pleasant climatic conditions. 
What medicines to carry for Char Dham yatra?
First Aid Kit and Medicines
Please bring a first aid kit with you when you go on your trip, including the Chardham yatra. Some painkillers, glucose tablets, ORS and other medications will help you if you get sick while travelling. Also, keep a few snacks handy.
Do we need oxygen in Kedarnath?
At Kedarnath, the atmospheric presence of oxygen is only 40 percent of the required level. This means that the lungs must breathe faster and the heart must pump more to retain the oxygen level in the body. When the compensatory level of oxygen is not available, the heart suffers fatigue and its muscles cease to work.
What shoes to wear in Kedarnath?
Sports shoes would be the best option of footwear for travelers as you usually have to walk a lot in Kedarnath.
How many days are enough for Char Dham?
You can complete Char Dham Yatra in 6 days and seek blessings at all the four holy sites of Uttarakhand.
Can we walk in night in Kedarnath?
A reminder, start trekking Kedarnath early in the morning as you can trek between 4:00 am to 1:30 pm and not after that. It is because Kedarnath Dham is situated inside the wildlife sanctuary and pilgrims are not allowed to trek outside this time frame.
Can we touch Kedarnath shivling?
Before 3 pm the devotees can touch the shiv lingam and perform Abhishek with ghee. After 5 pm touching the idol is prohibited but the pilgrims can get a glimpse of the presiding deity from a distance where the idol of the presiding deity is dressed in an emperor costume.
How many people died in Char Dham?
From 24.5 lakh visiting the shrines so far, 95 people succumbed to death at the Kedarnath shrine, followed by 51 in Badrinath, 42 in Yamunotri and 13 in Gangotri.
In which month Kedarnath is less crowded?
The best time to visit Kedarnath is during the month of May as soon as temple reopens or during September -October when the crowd is less.
Which is the coldest month in Kedarnath?
November offers a very cold climate and snowfall is common barring the tourists from enjoying.
Read More:
Chardham yatra travel tips 2023
chardham yatra places route map
Chardham yatra from Surat 2023
Chardham yatra by bus 2023 price
Chardham yatra registration 2023
Chardham yatra 2023 opening date
Chardham yatra from Mumbai 2023
Chardham yatra by Helicopter 2023
Chardham yatra from Dehradun 2023
Chardham Yatra from Bangalore 2023
Chardham yatra from Hyderabad 2023
Current status of Chardham yatra 2023
Things to carry for chardham yatra 2023
Haridwar to Chardham yatra by bus 2023
irctc Chardham yatra from Hyderabad 2023
Chardham yatra from Haridwar by car 2023
Chardham Yatra Package from Chennai 2023
Chardham yatra package from Bangalore 2023
Chardham yatra by helicopter from Delhi 2023
Chardham yatra route map from Haridwar 2023
Chardham Yatra Package from Ahmedabad 2023
Char Dham yatra package for senior citizens 2023
Chardham Yatra Package from Delhi by Train 2023
Chardham yatra tour package from Haridwar 2023
Chardham Yatra Package from Delhi by Helicopter 2023