Char dham Yatra from Kolkata in 2023
The capital of India's West Bengal state is Kolkata. Travelers who desire to participate in the Char Dham Yatra can easily get to Delhi by bus, train, or air. Motherland India Holidays will make your Chardham Yatra experience memorable. Amazing valleys and lovely scenery are experiences that you can have.
A religious journey will begin in Delhi. Get the most comprehensive Chardham yatra package from Kolkata, with destinations including Delhi, Haridwar, Barkot, Yamunotri, Uttarkashi, Kedarnath, Guptkashi, Badrinath, and Rishikesh.
People should therefore visit our website at www.gomihgo.com, and Motherland India Holidays will send a trustworthy and knowledgeable teammate to accompany them on their char dham yatra from Kolkata or chardham yatra package from Kolkata.
A 9–10 day Chardham Yatra package from Kolkata. So Kolkata, come visit the Himalayan range and the temples built on top of hills with our team to make your part of life more memorable, pleasurable, and beautiful.
Day 01 – Kolkata to Delhi and then on to Haridwar (210 km; 6 hours)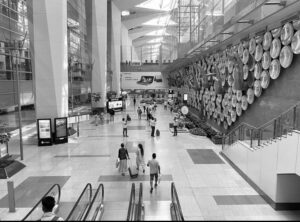 When you arrive in Delhi by plane or train from Kolkata, our representatives will meet you there. (You are liable for paying any travel charges from Kolkata.) The journey will take you to Haridwar (210 km/5-6 hours), with supper served en route. Following your arrival in Haridwar, check into your accommodation and then relax.
Day 2: Haridwar to Barkot (160 km/06 hours )
The mountains and the view in the morning of the following day in Haridwar will make you delighted. After your morning breakfast, you'll go to Barkot (Uttarkashi). Driving 160 kilometers takes about 6 hours. On the route, Mussoorie is a popular tourist destination known for its scenic surroundings. The primary destination to visit on the route and enjoy the magnificent scenery is Kempty Falls (Dehradun). After arriving at Barkot's hotel room, have dinner and relax.
Day 03: Barkot – Yamunotri – Barkot (Drive 45 km)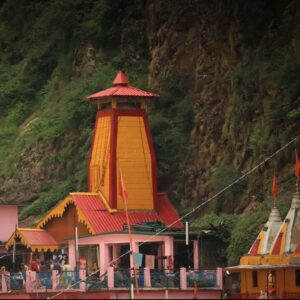 After breakfast, head to Yamunotri for some sightseeing before starting the 6 km hike from Janki Chatti to your first Chardham yatra pilgrimage destination. Return to your hotel for dinner after your tour. In-room breakfast and overnight stay.
Day 04: Barkot – Uttarkashi (100 km)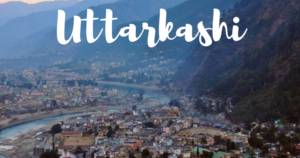 After breakfast, check out of the hotel and drive to Uttarkashi to continue our best Chardham Yatra packages from Kolkata.
Uttarkashi: A holy town in Uttarakhand is called Uttarkashi. The capital of the city is called Uttarkashi. On the banks of the Bhagirathi River sits the district of Uttarkashi. In addition to the safe havens, the city is home to several exciting places for tourists to explore, including Dayara Bugyal, Dodi Tal, Gangnani, Sat Tal, Maneri, Nachiketa Tal, and Gangotri.
Check into the hotel in Uttarkashi upon arrival. Dinner and the next day's stay
Day 04: Uttarkashi – Gangotri – Uttarkashi (Drive 220 km of two way)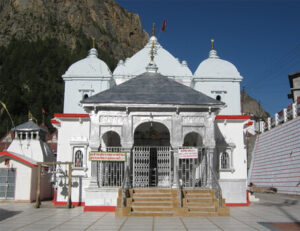 In order to get the best Chardham Yatra package from Kolkata early in the morning, drive to Gangotri.
When you get to Gangotri (a town in the Uttarkashi district in the Indian province of Uttarakhand), take a holy bath in the holy Ganges. A Hindu pilgrimage town is on the banks of the Bhagirathi River, close to the Ganges River's mouth. Because it is thought that Lord Shiva snared the great floods of the Ganges in his tangled locks there, the Gangotri Temple is immensely significant to everyone.)
Day 05: Uttarkashi – Guptkashi (Drive 223 km)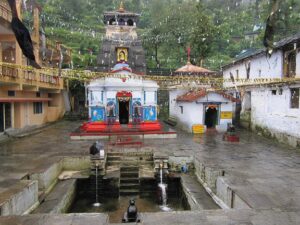 While en route to Guptkashi during the best Chardham Yatra package, our driver will stop at the highly-known Tehri Dam. A person can check into the hotel upon arrival in Guptkashi. However, it is advisable to visit the well-known temples in the area in the evening, such as Ard Nareshwar Temple and Kashi Vishwanath Temple.
Day 06: Guptkashi – Kedarnath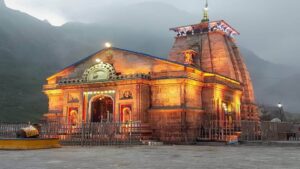 Early departure today for Kedarnath Darshan in our Chardham yatra package from Haridwar
By Helicopter: Drive up to the helipad as instructed by the reporting time, complete the boarding procedures, and wait here for your time slot. After arriving in Kedarnath, perform the early pooja and visit the temple before returning to the helipad to catch the return flight to Guptkashi for dinner and an overnight stay.
By Trek: Upon arrival in Sonprayag in the morning, take a local vehicle to Gaurikund before beginning your trek (on foot or by horse) to Kedarnath ji. You return to Guptkashi using the same route after Darshan. Accommodation is not included in the package if someone wishes to remain in Kedarnath. Every visitor to Kedarnath is responsible for arranging their own lodging and food.
Day 7: Guptkashi – Pipalkoti (136 Km)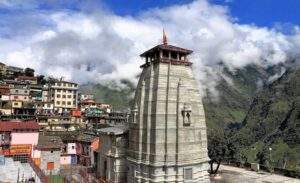 Today, leave for Pipalkoti after breakfast. A little, beautiful town called Pipalkoti is located 1,260 m above sea level. Check in at the hotel and have a relaxing stay.
Day 8: Pipalkoti – Badrinath (77 Km)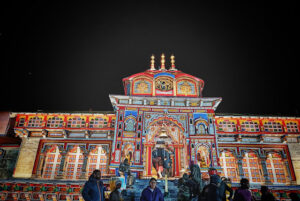 After breakfast, depart for Badrinath. Once you arrive, check into your hotel. After lunch, go to the temple for holy darshan or pooja during the Chardham yatra package. Pilgrims can see Badrivishal there after taking a bath in the Taptkund. Staying the night at the Badrinath Hotel for dinner.
Day 9: Badrinath – Rudraprayag (157 Km)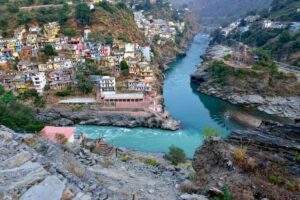 Visit Vyas Cave, Ganesh Cave, Bhim Pool, the source of the Saraswati River, and Mana Village this morning after breakfast (Mana Village: The First Village Before The Tibetan Border), then take a car to Rudraprayag. When you arrive at Rudraprayag, check into your hotel. Stay the night in Rudraprayag.
Day 10: Rudraprayag – Haridwar (166 Km)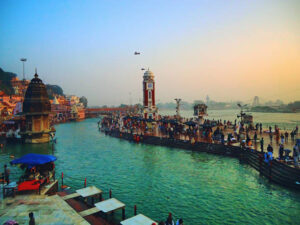 Driving to Haridwar today after breakfast. The tenth day is the day that you say goodbye to your journey. You will be dropped off at your destination in Delhi by the staff. Hope the tour will be an unforgettable portion of your life. Arrive in Delhi and prepare yourself before departing for Kolkata by plane or train with our wishes.
Many people have already reserved seats since bookings have just started. Visit our website as soon as possible and reserve your spot. After the session ends, you'll be disappointed that you missed the chance to see the holiest sites in Uttarakhand, including Yamunotri, Gangotri, Kedarnath, and Badrinath.
Recommended Tour Packages
4 dham yatra package price in 2023
Holiday Rajasthan Heritage Tour 2023
Chardham Yatra Package from Mumbai Tour Package 2023
---
Char dham yatra name
People tend to think that Yamunotri, Gangotri, Kedarnath, and Badrinath are the main attractions of the Char Dham Yatra. However, a holy pilgrimage to these sites is known as Chota Char Dham, which is located in the Himalayas and is revered by Hindus as a sacred location. Badrinath, Dwarka, Puri, and Rameshwaram are all part of the Bada Char Dham, and they are located in the four cardinal directions of the nation.
Everyone is said to benefit from the Char Dham Yatra at least once in their lives. The Bada Char Dham is a journey or pilgrimage to the four shrines in all four directions of the nation, whereas the Chota Char Dham is also known as the Char Dham of Uttarakhand.
Continue reading if you want to learn more about the Char Dham Yatra. You may find out more about the Char Dham Yatra's name, locations, significance, and history here.
Here is a list of all the Char Dham places, with information on each site:
Chota Char Dham or Chardham of Uttarakhand
Yamunotri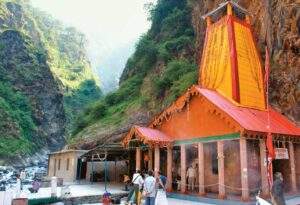 So the first on the list of Chota Chardham yatra places is Yamunotri, a Hindu pilgrimage site located in the Garhwal Himalayas in Uttarakhand, India. It is one of the four sacred sites along the Char Dham circuit, which also includes Gangotri, Kedarnath, and Badrinath. The temple of Yamuna was built by Maharani Guleria of Jaipur during the 19th century and holds great significance for devotees who visit it to pray to Goddess Yamuna.
Apart from the temple, there are many hot water springs (kunds) in Yamunotri, with water temperatures varying from 70 degrees Celsius to a maximum of 99 degrees Celsius. The most famous one among these hot springs is Surya Kund, where devotees prepare 'prasad' (food offerings) by cooking rice and potatoes in special cloth pouches that are immersed for a few minutes in the hot waters as an offering to gods.
Gangotri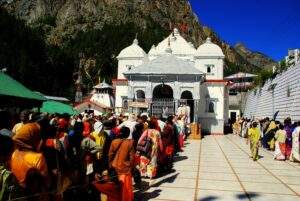 Second, on the list of Chota Chardham Yatra places is Gangotri, an iconic mountain town located in the state of Uttrakhand in northern India. Situated at an altitude of 3,417 meters, it serves as the holy gateway and entry point to many other sacred sites, such as Yamunotri, Kedarnath, and Badrinath. Every year, believers flock to this tiny village to explore the ancient Hindu scriptures, pay homage to Mother Ganga (the river goddess), and seek blessings from her.
The highlight of a visit here is the Gangotri temple, which stands tall overlooking the majestic Bhagirathi River. Apart from its deep spiritual significance, visitors come here for trekking and rafting experiences too! If you're planning a cultural trip full of divine revelations and adventure, Gangotri could be a worthy addition.
Kedarnath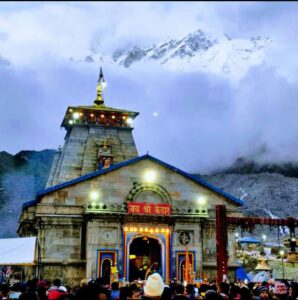 Third on the list of Chota Chardham Yatra places is Kedarnath, a stunningly beautiful and peaceful town in the Himalayas, located at an altitude of 11,750 feet. As one of the most sacred religious places for Hindus, it has been a pilgrimage site for thousands of years.
The imposing Kedarnath temple stands proudly at the Koorma Parvat, which is dedicated to Lord Shiva. With its majestic snow-clad mountains and pristine rivers running through lush green meadows, it truly offers breathtaking views that are sure to take your breath away.
The outdoor activities here offer lots of fun, from trekking to camping to just lazy days spent sightseeing in this paradise! It's a place for travelers who want to delve deep into spirituality as well as adventure seekers who want to explore some far-flung remote villages. One can truly experience all the mysticism (during Chardham Yatra places) that this ancient land has to offer by visiting Kedarnath!
Badrinath
Fourth on the list of Chota Chardham yatra places, Badrinath is an important Hindu pilgrimage destination located on the renowned 'Char Dham' route of Uttarakhand. It is situated at an elevation of 10,248 feet near the Nar-Narayan mountain range and perched alongside the banks of the Alaknanda River.
This sacred spot dedicated to Lord Vishnu marks Lord Shiva's first appearance in human form on the famed Neelkanth peak just atop Badrinath. The best time to visit Badrinath is between May and October when it opens for visitors and pilgrimages from all around India to come here to seek blessings from this holy place.
Throughout the year, people can also witness many shrines flourishing, with vibrant cultural events like Janmashtami and Mata Murti ka Mela being keenly celebrated by locals as well as devotees during the festive season.
Bada Char Dham or Chardham of India
According to Hindu mythology, the most revered pilgrimage destinations are the four dhams of India. The Char Dham Yatra in India is divided into four regions: Dwarka in Gujarat, Badrinath in Uttarakhand, Jagannath Puri in Odisha, and Rameswaram in Tamil Nadu. Each one has unique qualities and mystical meaning of its own.
Each of these locations has a fascinating history, and visiting them enables one to emulate spiritual purity and soul nutrition.
Puri: Jagannath Temple, Puri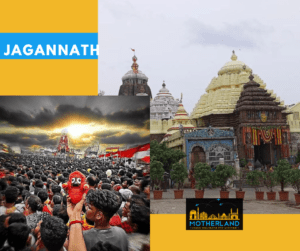 Puri's Jagannath Temple is one of the most iconic symbols of religious and cultural significance in India and is widely regarded as a sacred pilgrimage spot for Hindus. It dates back to the 12th century and is dedicated to the Hindu god Jagannath, which means "Lord of the Universe". Located on the east coast of India, this massive temple complex is home to many deities, including Lord Shiva, Vishnu, Subhadra, and Lord Krishna, among others.
The massive annual Rath Yatra event, which draws millions of devotees from all over the world each year, is another reason for its fame. It is richly decorated with elaborate carvings and stone reliefs depicting Hindu stories and myths.
Despite being centuries old, this revered structure has been well-maintained over time and remains an important source of spirituality for many Hindus today.
Rameswaram: Ramanathaswamy Temple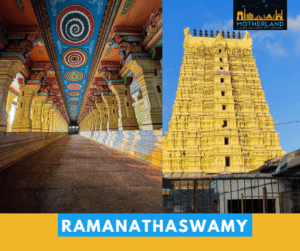 Rameshwaram is an ancient pilgrimage site situated on an island off the southeastern coast of India. It has great religious significance in both the Hindu and Jain faiths, as it is believed to be the place where Lord Rama rested after his successful quest to Lanka.
It boasts some of India's most significant and stunning temples, known for their intricately carved pillars, grand gopurams, and magnificent sculptural events.
The Ramanathaswamy temple, which stands out amongst them all, has long corridors lined with beautiful sculptures and also houses a colossal three-tiered temple tower that stands over 68 meters tall.
A visit to this holy land not only allows one to experience its spiritual vibes but also the wonderful bridge connecting mainland India with the island, besides Dhanushkodi Beach.
Dwarka: Dwarkadeesh Temple
Dwarka is an ancient city located in Gujarat, India, on the banks of the Arabian Sea. It's one of the seven most sacred cities of Hinduism and historically one of its most important pilgrimage sites. Legend has it that it was once the home of Lord Krishna and his family.
Today, Dwarka is a bustling tourism destination filled with temples, shrines, historical monuments, and museums, making it an exciting place to explore for any traveler. Whether you come to explore its spiritual roots or just marvel at its stunning architecture and beautiful beaches, you'll find plenty to love about this unique city.
Badrinath: Badrinath Temple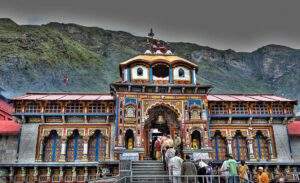 Badrinath is a small and beautiful town situated in the Chamoli district of Uttarakhand, India. It is one of the most popular pilgrimage sites for Hindus due to being one of the four Char Dhams, or "four holy abodes," located throughout India.
Sitting at an altitude of 3133 m above sea level on the right banks of the Alaknanda River, amidst majestic mountain peaks that are often covered with snow, Badrinath has stunning natural scenery sure to capture your imagination. The Badrinath Temple, which dates back to Vedic times, is the main attraction here, and it houses a one-meter-tall image of Lord Vishnu carved out of black stone.
---
How many days are required for char dham yatra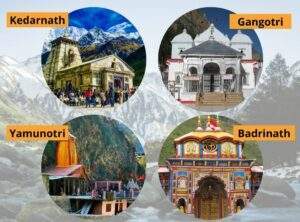 The Char Dham Yatra is a pilgrimage that covers four holy sites in India – Yamunotri, Gangotri, Kedarnath, and Badrinath. While there is no fixed duration for the yatra, it usually takes between 10 and 12 days to complete.
However, depending on factors such as weather conditions and individual travel preferences, the duration can vary. It is advisable to plan for additional days in case of unforeseen circumstances, such as unexpected heavy rains or landslides, that could necessitate changes in travel plans.
Additionally, devotees may wish to spend more time at each of the four sites to perform religious rituals and soak in the spiritual ambiance of these beautiful locations nestled amidst the Himalayas. Ultimately, the ideal length of this sacred journey will depend on personal factors such as fitness level and travel budget.
Opting for a road trip would require a minimum of 10-12 days for the entire yatra to access all four shrines – Yamunotri, Gangotri, Kedarnath, and Badrinath. On the other hand, air travel (Chardham yatra by helicopter) reduces time significantly, making the same journey in just 5 to 6 days, including traveling from one shrine to another by helicopter. This expedited option saves valuable time that can be used for prayer and seeking divine blessings at each site.
However you choose to spend your Char Dham Yatra expedition, it's crucially important to keep safety precautions in mind and dress appropriately, as weather conditions constantly fluctuate during your spiritual journey, so that nothing interrupts your devotional ambitions.
---
Who built the chota char dham of Uttarakhand?
Over the course of history, several Hindu monarchs and emperors constructed the Chota Char Dham in Uttarakhand. In ancient Hindu literature like the Skanda Purana, the four pilgrimage sites—Yamunotri, Gangotri, Kedarnath, and Badrinath—were originally referenced.
However, it wasn't until the 8th century that Adi Shankaracharya established these sites as prominent pilgrimage destinations. Later, leaders such as the Garhwal kings and other Rajput clans also helped build infrastructure and temples along the path.
In recent years, many governments have worked to maintain and enhance the roads leading to these religious sites so that visitors from around India can easily access them.
Despite their long history of being visited in conjunction with one another as part of a broader spiritual journey for many Hindus across India, each of these shrines has its own unique cultural significance and architectural charm.
---
Char dham yatra guidelines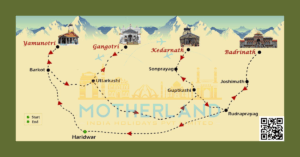 Learn about the most recent Chardham Yatra 2023 guidelines.
All pilgrims traveling to Uttarakhand for the Chardham Yatra this year are required to register in accordance with the most recent Chardham Yatra 2023 rules.

This year, more pilgrims are anticipated, so strict regulations have been put in place.

Without completing the required registration, no devotees are permitted to come.
Through the Dehradun Smart City Portal, devotees can

electronically register their identities

and other information.

Additionally, there are other registration sites spread out throughout the Chardham route where you can register offline.

People can only enter the Chardham grounds or any other location in Uttarakhand after registering.

If requested, adherents who have received both doses of the COVID vaccine must produce their immunization record.

Those who have faith in me must display the RT PCR test.

Those who didn't get a vaccination must present the results of a 72-hour RT PCR test.

A person will be sent back for additional investigation if they are discovered to be COVID-positive while traveling on the Chardham.

This year, it is not permitted to give prasad or apply tika to one's forehead in the courtyard of the Kedarnath Temple.

People are not permitted to touch any idols, holy texts, or bells in the courtyards of the four temples, following the most recent Chardham Yatra 2023 regulations.

Additionally, reservations for the Chardham Yatra 2023 helicopter have already begun, and you may reserve your spot by visiting Uttarakhand Tourism's official website.
Many people have already reserved seats since bookings have just started. Visit our website as soon as possible and reserve your spot. After the session ends, you'll be disappointed that you missed the chance to see the holiest sites in Uttarakhand, including Yamunotri, Gangotri, Kedarnath, and Badrinath.
Frequently Asked Questions
What is the cost of the Chardham trip from Kolkata?
| | |
| --- | --- |
| Packages | Cost per person |
| Chardham Yatra Package from Delhi | INR 32,999/- |
| Chardham Yatra Package from Haridwar | INR 34,999/- |
| Chardham Yatra by Helicopter | INR 1,85,000/- |
What is the minimum time required for the Char Dham Yatra?
The complete yatra will take you 11 to 12 days.
Which month is better to visit the Char Dham Yatra?
Being located at high peaks, the temples of Char Dham witness heavy snowfall during the winter season, which forces the committee to close the shrines during the winter season, making the months from April/May to October/November the only best time to visit Char Dham.
Which Char Dham to visit first?
It is believed that one should complete the Char Dham Yatra in a clockwise direction. Hence, the pilgrimage starts from Yamunotri, proceeds towards Gangotri, onto Kedarnath, and finally ends at Badrinath.
Is the Char Dham Yatra difficult?
A Char Dham yatra isn't easy. Pilgrims really need to earn the benefits bestowed, as only two of the temples (Badrinath and Gangotri) are accessible by vehicle. The remaining two (Yamunotri and Kedarnath) require treks. Kedarnath has the longest trek. 
Which dham is difficult?
Yamunotri is the first of the four dhams and definitely the toughest. Although it is located at a lower elevation than the other dhams, the narrow and crowded pathway makes it challenging to reach the temple.
What is the temperature in 4 Dham?
The temperature averages between 20–35° C.
Do Dham Yatra cost more by helicopter?
Do Dham Yatra 2023 by helicopter will cost you approx. INR 95,000 /- Per person, inclusive of royalty charges and taxes.
What is the benefit of 4 Dham?
It is believed that visiting these sites helps achieve moksha (salvation). The four dhams are Badrinath, Dwarka, Puri, and Rameswaram. It is believed that every Hindu should visit the Char Dhams during their lifetime.
In which month is Kedarnath less crowded?
The best time to visit Kedarnath is during the month of May, as soon as the temple reopens, or during September -October when the crowd is less.
Which is the best route for 4 Dham Yatra?
The best route for the Chardham yatra from Haridwar is as follows. Haridwar → Barkot → Yamunotri → Uttarkashi → Gangotri → Guptakashi → Kedarnath → Joshimath → Badrinath
How to go to Kedarnath cheaply?
Cost breakdown for the Kedarnath trip:
Buses: Delhi- Rishikesh ₹400. Srinagar- Rudraprayag ₹100. Rudraprayag- Sonprayag ₹160.

Cabs: Rishikesh- Srinagar ₹300. Sonprayag- Gaurikund ₹30. Gaurikund- Sonprayag ₹30.

Hotels: At Sonprayag ₹1000. At Kedarnath ₹1000.

Food: Lunch: on the trek [towards Kedarnath]: ₹80 (Maggi- ₹50, tea ₹30).
What is the oxygen problem in Kedarnath?
The oxygen depletion is measured in atmospheric pressure or per cent in less oxygen. At Kedarnath, the atmospheric presence of oxygen is only 40 per cent of the required level.
Can we complete Kedarnath in 1 day?
The trek can be completed in a minimum of 2 days, with a one-night halt at Kedarnath, or it can be completed in a single day by experienced trekkers. The trek from Gaurikund to Kedarnath takes around 6-7 hours to complete, depending on the fitness level of the trekker.
Can I visit Kedarnath without booking?
Kedarnath registration is mandatory before commencing the yatra. Here is the complete guide to completing the Kedarnath registration.
Read More
Chardham yatra travel tips 2023
Chardham Yatra Package by Train 2023
How can I plan for Chardham yatra 2023
When Badrinath Dham will close in 2023
Haridwar to Chardham yatra by bus 2023
Chardham yatra from Haridwar by car 2023
Chardham Yatra Package from Chennai 2023
What is the last date of Kedarnath yatra 2023
Ultimate Guide to Chardham Yatra by Helicopter
Chardham Yatra by Helicopter Package Cost 2023
Char Dham yatra package for senior citizens 2023
Chardham Yatra Package from Pune by Train 2023
IRCTC Chardham Yatra Package 2023 from Mumbai
Char dham yatra package cost from Hyderabad 2023
What is the minimum time for Char dham Yatra 2023
Chardham Yatra Package From Mumbai by Flight 2023
Dehradun to chardham yatra by Helicopter price in 2023
Significance of Chardham Yatra – Motherland India Holidays
Chardham Yatra Package From Mumbai by Private Tour 2023
Kedarnath Badrinath best time to visit – Motherland India Holidays