Chardham yatra package cost from Ahmedabad
The Char Dham Yatra package from Ahmedabad may be exactly what you're looking for if you wish to travel on a journey of spirituality without any hassles. Yamunotri, Gangotri, Kedarnath, and Badrinath are the four holy sites that you pass through on this pilgrimage in the Uttarakhand region of India.
A typical tour includes transportation from Delhi to Dehradun/Haridwar (you must travel to Delhi on your own as we only provide our package from Ahmedabad), lodging, meals, and all essential permissions for the pilgrimage. You might anticipate riding in an air-conditioned bus or train with other believers.
All that's left for you to do with this package is to immerse yourself in devotion while soaking in the breathtaking scenery along the route.
All travel costs for this highly regarded trek are included in the "Char Dham Yatra Package Cost from Ahmedabad". Prices range between INR 29,999 and INR 39,999 per person, depending on the various package options. Some packages include travel-related expenses, including meals, lodging, and transportation.
Before making a reservation, it's critical to conduct thorough research on the various packages to make sure they satisfy your unique requirements. Booking in advance is advised due to the strong demand for this route from both visitors and fans, especially during the busy travel seasons of May through June and September through October.
Due to the fact that this pilgrimage may take up to 12 days and 11 nights, depending on the tour operator, it is best to check the itinerary in advance to ensure that it fits into your calendar. Pack comfortable clothing, climbing or trekking shoes, and other necessities for high-altitude areas.
Recommended Tour Packages
13 best chardham yatra places to visit
Do dham yatra by helicopter from Haridwar
Char dham yatra package cost from Mumbai
Here is our(MIHPL's) best-detailed itinerary for the chardham yatra
Day 01: Delhi to Haridwar (220kms/5-6hr)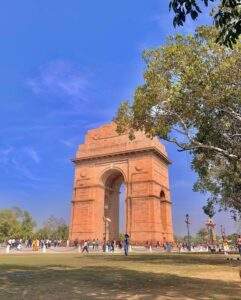 On the first day of the Chardham Yatra, take a flight or train from Ahmedabad airport or railway station; our representative will receive you at Delhi airport or railway station, wherever you reach. You will commence your Chardham yatra by staying overnight at a hotel in Haridwar.
Day 02: Haridwar to Barkot (210kms/7-8hr)
On the second day, participate in the Ganga Arti in the morning at "Har Ki Pauri" and visit Mansa Devi Temple. In the morning, after breakfast, check out of the hotel and drive to Barkot to continue our Chardham Yatra package from Hyderabad by train.
Day 03: Barkot to Yamunotri to Barkot (Drive 45 km)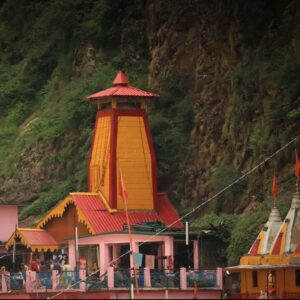 After breakfast, head to Yamunotri for some sightseeing before starting the 6 km hike from Jankichatti to your first Chardham yatra pilgrimage destination. Return to your hotel for dinner after your tour. In-room breakfast and overnight stay
Day 04: Barkot to Uttarkashi (Drive 100 km)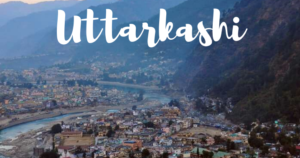 In order to continue the Chardham Yatra and reach the next destination, check out of the hotel and drive to Uttarkashi after breakfast.
Uttarkashi is the name of a sacred town in Uttarakhand. Uttarkashi is the name of the city's capital. The district of Uttarkashi is located along the banks of the Bhagirathi River.
The sacred and basic obstacles of Uttarkashi, including Gaumukh, Kedartal, Yamunotri, Divya Shila, and Surya Kund, are located all around Gangotri. There are several well-known tourist destinations for explorers close to Yamunotri, including Saptarishi Kund, Hanumanchatti, Govind Wildlife Sanctuary, and Har ki Doon Valley.
Day 05: Uttarkashi to Gangotri to Uttarkashi (Drive approx. 100 km)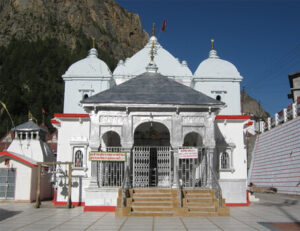 To go ahead with the Chardham Yatra and drive to Gangotri in the early morning.
When you visit Gangotri (a town in the Uttarkashi district in the Indian province of Uttarakhand), take a religious bath in the holy Ganges. On the banks of the Bhagirathi River, close to the Ganges River's mouth, is a Hindu pilgrimage town. Because it is thought that Lord Shiva snared the great floods of the Ganges in his tangled locks there, the Gangotri Temple is immensely significant to everyone.
Day 6: Uttarkashi to Guptkashi (Drive 223 km)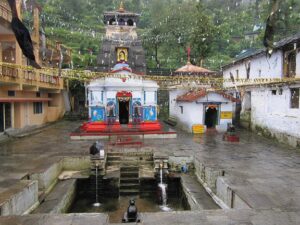 While en route to Guptkashi during the Chardham Yatra, our driver will stop at the extremely well-known Tehri Dam. A person can check into the hotel upon arrival in Guptkashi. However, it is advisable to visit the well-known temples in the area in the evening, such as Ard Nareshwar Temple and Kashi Vishwanath Temple.
Day 7: Guptkashi to Kedarnath (Drive 30 km)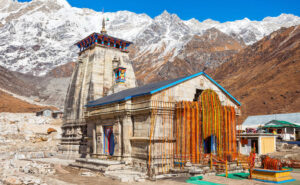 Arrive at the transport parking lot at Sonprayag early in the morning. Take a local vehicle/jeep at your own risk to go the two kilometers to Gaurikund. Your hike to Kedarnath can begin once you arrive in Gaurikund (16 kilometers one way).
Those who wish to travel by helicopter, which costs approximately Rs 12000 per person (80kg weight), will be dropped off at the Guptkashi/Phata/Sirsi Helipad. Those who wish to hire a pony or palki at their own expense (approximate cost suggested for a pony for the return journey: Poni Rs 3000/-, Palki Rs 10000/-).
Day 8: Guptkashi to Joshimath (Drive 160 km)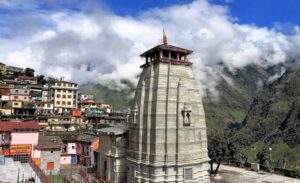 To continue the Chardham Yatra, we will drive towards Joshimath through Chopta and Ukhimath in the morning after breakfast. Once in Joshimath, check in at the hotel. After visiting the Narsingh Temple in the evening, pilgrims stay the night at the Joshimath Hotel.
Day 9: Joshimath to Badrinath (Drive 45 km)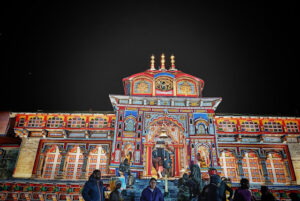 After breakfast, depart for Badrinath. Once you arrive, check into your hotel. After lunch, go to the temple for holy darshan, or pooja. Pilgrims can see Badrivishal there after taking a bath in the Tapt Kund. Staying the night at the Badrinath Hotel for dinner.
Day 10: Badrinath to Rudraprayag (154 Km / 5 hours)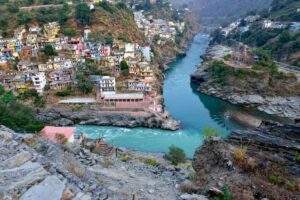 Visit Vyas Cave, Ganesh Cave, Bhim Pool, the source of the Saraswati River, and Mana Village this morning after breakfast (Mana Village: The First Village of India), then take a car to Rudraprayag. When you arrive at Rudraprayag, check into your hotel. Stay the night in Rudraprayag.
Day 11: Rudraprayag to Rishikesh (Drive 138 km / 4 to 4.5 hours)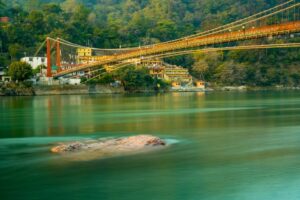 After breakfast, travel via Rishikesh to Dehradun. The Shivalik range of the Himalayas encircles the spiritual town of Rishikesh, often known as the "place of sages," on three sides. It is located on the Ganges River. It is stated that after Raibhya Rishi performed difficult penances, God appeared as "Hrishikesh," and as a result, this region first became known as Rishikesh.
Later, go sightseeing at Laxman Jhula and Ram Jhula in Rishikesh. depart from Haridwar.
Day 12: Rishikesh to Haridwar to Delhi (Drive 237 km/4 hours)
On the last day of the Chardham Yatra, check out of the hotel and make your way to the airport or railway station in Delhi for your flight to Ahmedabad in the morning after breakfast.
---
Char dham yatra family package
If you're looking to embark on a spiritual journey with your loved ones, the Char Dham Yatra family package from Ahmedabad might just be the perfect fit for you. This sacred pilgrimage takes travelers through four holy shrines nestled in the Himalayan region of India – Yamunotri, Gangotri, Kedarnath, and Badrinath.
From bathing in natural hot springs to worshipping at ancient temples and witnessing the spellbinding beauty of nature's creations – this yatra has something for everyone. With affordable packages available across many travel platforms, it's easier than ever to bring your entire family together for a once-in-a-lifetime journey that'll leave you feeling spiritually renewed and connected. 
Our all-inclusive package includes comfortable transportation, accommodation in quality hotels and lodges, delicious meals, experienced tour guides, and much more. We understand that traveling with a large group can be challenging at times.
However, our expert team works diligently to ensure that everything runs smoothly throughout your journey.
With our unique blend of comfort, spirituality, and adventure in one comprehensive package – you're guaranteed an unforgettable experience.
Why not look at the tour packages we have to offer, the registration process, and everything else you could be interested in?
---
Char dham yatra package hotels from Ahmedabad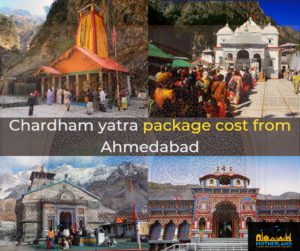 We offer a range of accommodation options that cater to all budgets and comfort levels, ensuring your stay is comfortable as well as affordable. Our hotels are strategically located in close proximity to each of the four Dhams, making it convenient for you to travel and seek blessings from the divine.
Not only do we provide quality hotels, but we also offer additional services such as transportation, guided tours, and 24-hour customer support.
So sit back, relax, and let us take care of your Char Dham Yatra experience, leaving you free to focus solely on your spiritual journey.
The details of stay and hotels are given below in a table:-
| | | | |
| --- | --- | --- | --- |
| Destination | Nights | Hotels | Category |
| Haridwar | 02 | Hotel Urmi or similar | Deluxe |
| Barkot | 02 | Hotel Hill Queen or similar | Deluxe |
| Uttarkashi | 02 | Hotel Akash Ganga or similar | Deluxe |
| Sitapur | 02 | Hotel Rama Palace or similar | Deluxe |
| Pipalkoti | 01 | Inder Lodge or similar | Deluxe |
| Badrinath | 01 | Hotel yoga or similar | Deluxe |
| Rudraprayag | 01 | Jwalpa Palace or similar | Deluxe |
| Delhi | 01 | Hotel Silver Stone or similar | Deluxe |
---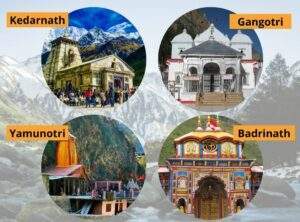 Are You Going To Char Dham? Here is a summary of the weather at Char Dham and suggestions about when to go there.
Four holy regions are present in Char Dham. It was founded by Adi Shankaracharya in the eighth century AD and is a revered religious site in India. 
April through the first half of June are the best months to visit Char Dham. This time spans the early and middle summers when the weather in Char Dham is suitable for travel.
It is advised to avoid visiting Char Dham from June to September because the terrain is dangerous and prone to landslides.
Winter (October to March)
 The Darshan is suspended during this time due to the extreme cold and snowfall. The Hindu holiday of Akshaya Tritiya marks the beginning of the Char Dham sanctuaries' springtime opening. The weather in the Himalayas is incredibly unpredictable and ever-changing. As a result, it makes sense to carefully research the best spell to cast in order to complete this challenging journey to Char Dham. If not, travellers can use a helicopter service for a safer journey.
Summer (April to June)
Summer in the foothills is beautiful, with the gorges in bloom and a wide variety of vegetation, after a rigorous winter. Kedarnath and Badrinath temple visits are ideal during this time of year. Since Gangotri and Yamunotri are higher up, summer doesn't officially start until the end of April. Even in the summer, it makes sense to be well dressed because temperatures decrease after nightfall. The average temperature ranges from 20 to 35 °C.
Monsoon (June to September)
Rainfall begins in Char Dham towards the end of June and lasts through September. Landslides and flooding are frequent after heavy rains because of overflowing rivers. Travel is therefore not advised during these months. It is better to go again from mid-September to mid-November. After an excessively wet season and just before the harsh winter descends, the valleys are rich with vegetation. The average temperature ranges from 10 to 20 °C.
---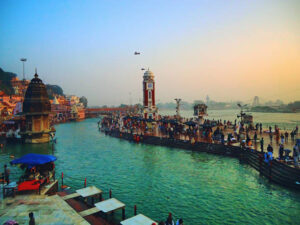 The Himalayan foothills and Uttarakhand are revered as the "Home of Gods" and the "Land of Gods," respectively. The renowned Char Dham Temple is located in the Garhwal Himalayas. The most dedicated and spiritual tour in Uttarakhand is the Char Dham Yatra.
A total of 1,607 miles will be traveled during the Char Dham Yatra, which begins in Haridwar and finishes in Haridwar as well. The Char Dham Yatra route map is provided here to give you a general idea of the entire journey.
Driving Directions for the Char Dham Yatra
The route includes stops at Delhi, Haridwar, Barkot, Yamunotri, Uttarkashi, Gangotri, Guptakashi, Kedarnath, Badrinath, and Haridwar (back).
| | |
| --- | --- |
| Destination | Distance |
| Haridwar to Barkot | 220 km (7 hours) |
| Barkot to Yamunotri | 36 km (drive) + 6 km by trek |
| Barkot to Uttarkashi | 100 km (4 hours) |
| Uttarkashi to Gangotri | 100 km (4 hours) |
| Uttarkashi to Rudraprayag | 180 km (7-8 hours) |
| Rudraprayag to Kedarnath | 74 km (drive) + 16 km trek (New Route) |
| Rudraprayag to Badrinath | 160 km (6-7 hours) |
| Badrinath to Haridwar | 309 km (8-9 hours) |
---
Here are some Frequently Asked Questions related to the Chardham yatra package cost from Ahmedabad
What is the difference between single occupancy, double occupancy, and triple occupancy in Char Dham Yatra 2023 registration?
In the context of Char Dham Yatra 2023 registration, single occupancy refers to a package deal where one person is allocated a hotel room and other travel expenses are included. Double occupancy is when two people share the same hotel room and split travel costs, while triple occupancy is when three people share one room.
It's important to note that prices may vary depending on the type of accommodation, the season, and other factors.
Single occupancy tends to be more expensive compared to double or triple occupancy because only one person is being billed for the accommodation. On the other hand, double and triple occupancy offer some cost savings but may mean less personal space as people tend to be cramped into smaller rooms during peak seasons.
Which holy sites are called Char Dham?
In Uttarakhand, the four holy places of Yamunotri, Gangotri, Kedarnath, and Badrinath are collectively referred to as chota char dham or chardham. Badrinath, Puri, Rameshwaram, and Dwarka are the four holy sites in India that make up the Bada Chardham.
What is the best package for the Chardham Yatra?
The Chardham Yatra is a trip to four holy places in India. A package is like a bundle of things you get all together. So, the best package for the Chardham Yatra is the one that gives you the most things you want for your trip like a good hotel to stay in, transportation to the holy places, and maybe some food or activities. It's like getting a big present with lots of things inside.
How much does the Char Dham Yatra cost per person by train?
A Char Dham Yatra by train from Delhi would cost you between INR 29,999 and INR 39,999 per person. The trip must take you to Haridwar, Barkot, Uttarkashi, Sitapur, Kedarnath, and Badrinath.
How many days are enough for the 4 Dham Yatra?
The complete yatra will take you 11 to 12 days.
Which Char Dham to visit first?
It is believed that one should complete the Char Dham Yatra in a clockwise direction. Hence, the pilgrimage starts from Yamunotri, proceeds towards Gangotri, onto Kedarnath, and finally ends at Badrinath.
Which month is better for the Char Dham Yatra?
Being located at high peaks, the temples of Char Dham witness heavy snowfall during the winter season, which forces the committee to close the shrines during the winter season, making the months from April/May to October/November the only best time to visit Char Dham.
What is the minimum time for the Char Dham Yatra?
You need a minimum of 10 to 12 days to complete the Chardham yatra by road, and if you choose Chardham by helicopter in 2023, then it will be finished in about 4 to 5 days.
Is the Char Dham Yatra difficult?
A Char Dham yatra isn't easy. Pilgrims really need to earn the benefits bestowed, as only two of the temples (Badrinath and Gangotri) are accessible by vehicle. The remaining two (Yamunotri and Kedarnath) require treks. Kedarnath has the longest trek.
Is the Char Dham Yatra registration free?
There is no fee involved in the tourist registration process.
What is the benefit of 4 Dham?
It is believed that visiting these sites helps achieve moksha (salvation). The four Dhams are Badrinath, Kedarnath, Gangotri, and Yamunotri. It is believed that every Hindu should visit the Char Dhams during their lifetime. The Char Dham, as defined by Adi Shankara, consists of four Hindu pilgrimage sites.
Can we do the Char Dham Yatra by car?
How to Travel to Char Dham Yatra by Car Char Dham Yatra can be accomplished in twelve days with a tight schedule. The most preferred mode for families is to rent cars. They are more comfortable and reliable for long outstation trips.
Is there any age limit for the Char Dham Yatra?
There is no fixed age limit for Char Dham Yatris, but due to the strenuous demands, the preferred age bracket is between 7 and 65 years.
Read More
Chardham yatra travel tips 2023
Chardham Yatra in Uttarakhand 2023
Chardham Yatra Package by Train 2023
How can I plan for Chardham yatra 2023
When Badrinath Dham will close in 2023
Haridwar to Chardham yatra by bus 2023
Chardham yatra from Haridwar by car 2023
Chardham Yatra Package from Chennai 2023
What is the last date of Kedarnath yatra 2023
Ultimate Guide to Chardham Yatra by Helicopter
Chardham Yatra by Helicopter Package Cost 2023
Char Dham yatra package for senior citizens 2023
Chardham Yatra Package from Pune by Train 2023
IRCTC Chardham Yatra Package 2023 from Mumbai
What is the minimum time for Char dham Yatra 2023
Chardham Yatra Package From Mumbai by Flight 2023
Significance of Chardham Yatra – Motherland India Holidays
Chardham Yatra Package From Mumbai by Private Tour 2023
Kedarnath Badrinath best time to visit – Motherland India Holidays