Rajasthan Tour With Mumbai 2023
11 NIGHTS / 12 DAYS
Rajasthan Tour With Mumbai 2023: Rajasthan, a land rich in color, culture, and camels, is one of India's most popular tourist destinations for both domestic and international visitors. Rajasthan Tour With Mumbai 2023 draws visitors because of its historical forts, palaces, art, and culture. Rajasthan is visited by one out of every three foreign tourists who visit India because it is part of the Golden Triangle. Many tourists, both Indian and foreign, prefer to visit the palaces of Jaipur, the lakes of Udaipur, and the desert forts of Jodhpur, Bikaner, and Jaisalmer. It is a mystical desert that has witnessed many battles, heard many secrets, and told many stories. Rajasthan Tour With Mumbai 2023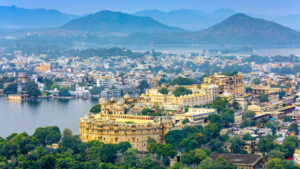 Mumbai is a city where dreams are created and achieved! Mumbai's uniqueness is beyond words, from crowded railway platforms to the famous Dabbawalas, multi-millionaires to suburban slums, dazzling Bollywood to the quintessential vada pav, bhel puri, and sev puri. Beautiful coastlines, roadside street food, renowned attractions, high-end restaurants and cafes, Bollywood tours, and many other elements combine to make this a spectacular destination, Rajasthan Tour With Mumbai 2023.
Rajasthan Tour With Mumbai 2023 Highlights-
Explore Delhi
Visit to Red Fort, Qutub Minar, Lotus Temple, Jama Masjid, Humayun's Tomb, Chandni Chowk, India Gate
Enjoy Delhi Street food
Visit to Taj Mahal and Agra Fort
Enjoy sunrise and sunset at Taj Mahal
Explore Jaipur
Visit to Amer Fort, Jantar Mantar, Hawa Mahal, Jal Mahal and City of Palace
Visit to the best Brahma Temple in India and Pushkar Lake
Visit to Jodhpur and its majestic places- Mehrangarh Fort, Jaswant Thada, Ummaid Bhawan Palace Museum, Clock Tower.
Visit to Jagdish Temple and Saheliyon ki Bari gardens in Udaipur
Explore Mumbai
Visit to Gateway of India, Prince of Wales Museum, Victoria terminus, Gandhi Memorial Museum and CST (Chhatrapati Shivaji museum)
Enjoy evening at Juhu beach and Marine drive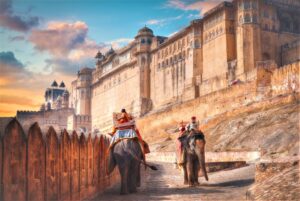 Rajasthan Family Tour Packages From Mumbai
Itinerary –
Day 01:  Arrive at Delhi
Arrival at Delhi airport, meet and greet by our expert representative who will assist you in boarding your pre-booked vehicle and checking into the hotel.
Delhi, India's capital, provides an appropriate blend of the country's superior and social legacies. This is evident in the altered structural wonders and exhibition halls that capture India's wealthy legacy, Rajasthan Tour With Mumbai 2023. The India Gate is a well-known attraction because of its excellent design, which provides people with awe. The bustling markets and slow-paced meals will undoubtedly fulfill your dreams, particularly with their cooking and special Indian rarities.
Stay in Delhi for the night. Breakfast at the hotel.
Day 02: Delhi city tour
Morning after breakfast, prepare for a day of sightseeing in Delhi. Delhi is known as the energy seat of India because it is the country's capital, and it has earned this title because it was previously the capital of Mughal and British India. From Humayun's Tomb, Jama Masjid (India's largest mosque), Red Fort (outer view), and Chandni Chowk (all in Old Delhi), Lotus Temple and Qutub Minar Drive lead to India Gate (built by Britishers), Parliament House, and the President's House.
Stay in Delhi for the night.
Day 03: Delhi- Agra (210 kms / 4 hrs drive)
After breakfast drive to Mughal City Agra and visit to Taj Mahal and Agra Fort. Rajasthan Tour With Mumbai 2023.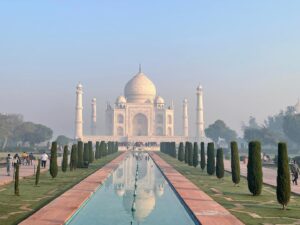 Agra, Uttar Pradesh, is possibly India's most famous city. It is prestigious for being the home of one of the world's Seven Wonders, the Taj Mahal. The Taj Mahal is a well-known landmark as well as a touching location where visitors can bring their life partners and respect each other's verbal exchange while admiring the shape's beauty. Visitors should not miss the opportunity to take photographs here.
Agra Fort is a historic citadel in the Indian city of Agra. It served as the main residence of the Mughal emperors until 1638.
Stay in Agra for the night.
Day 04: Agra-Jaipur via Fatehpur Sikri (235 km/ 5 hours)
Early in the morning, enjoy the sunrise at the Taj Mahal. After viewing the sunrise, return to the hotel, have breakfast, and then check out. Visit the well-known Dargah Fatehpur Sikri en route.
When you arrive in Jaipur, take a taxi to your hotel.
Stay in Jaipur for the night. Breakfast at hotel.
Day 05: Sightseeing in Jaipur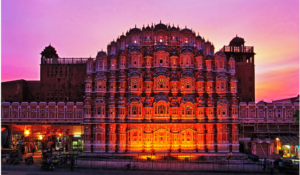 Morning sightseeing includes all well-known landmarks: Amer Fort, Jantar Mantar, Hawa Mahal, and a drive skip to Glorious Jal Mahal. Then visit City Palace, which has many tall buildings, large courtyards, and well-kept gardens. Evening free for unbiased sports or purchasing.
Stay in Jaipur for the night. Breakfast at hotel.
Day 06: Jaipur to Pushkar (145 km/3 hours)
Proceed to Pushkar after breakfast. Visit India's best Brahma Temple and Pushkar Lake.
Overnight stay at Pushkar and breakfast at hotel.
Day 07: Pushkar-Jodhpur (211 kilometers/4-5 hours)
Drive to Jodhpur after breakfast in the morning. When you arrive in Jodhpur, check into your hotel. Visit the second largest city in Rajasthan after you've rested. Majestic Mehrangarh Fort, Jaswant Thada, Ummaid Bhawan Palace Museum, Clock Tower, and Markets are among the attractions.
Spend the night in Jodhpur.
Day 08: Jodhpur-Udaipur (249 kilometers/ 5 hours)
Proceed to Udaipur in the morning. It was the capital of the Sawai Dynasty. Check into the hotel upon arrival. The evening is free to spend as you please.
Overnight stay in Udaipur and breakfast at hotel.
Day 09: Sightseeing in Udaipur
After breakfast, visit the famous Jagdish temple, which houses a black stone image of Lord Vishnu/ Jagannath – Lord of the Universe, as well as the City Palace and the Maidens' Gardens on the banks of Pichori Lake.
Overnight stay in Udaipur.
Day 10: Udaipur – Mumbai (By Flight)
Breakfast at hotel. Take a transfer to the airport to board your flight to Mumbai. Transfer to the hotel upon arrival in Mumbai.
Stay the night at the hotel.
Day 11: Mumbai & City Tour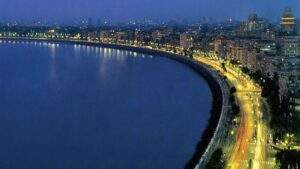 Pick up from your hotel in the morning and proceed to Mumbai sightseeing, including the Gateway of India, the Prince of Wales Museum, Victoria Terminus, Gandhi Memorial Museum, and the CST (Chhatrapati Shivaji museum), Rajasthan Tour With Mumbai 2023. In the evening, go to Juhu Beach and Marine Drive before returning to the hotel.
Stay at a hotel for the night and breakfast at hotel.
Day 12: Departure from Mumbai
After breakfast, transfer to Mumbai airport to catch your flight to your next destination.
TOUR ENDS!!!!!!!
Thank You!
FAQs relate to Rajasthan Tour With Mumbai 2023
How many days are required for Rajasthan tour?
Ideal Rajasthan trip would take 11 nights and 12 days to explore its multi-city tourist attractions.
Is there any travel restrictions in Rajasthan?
They are neither required to produce RTPCR negative test report, nor would be quarantined, be it Home or Institutional. All such passengers who have not been administered the 1st dose of COVID Vaccine must produce an RT-PCR negative report of the last 72 hours before entering the State
What to carry while travelling to Rajasthan?
Rajasthan Packing Tips
Valid Passport and Visa.
A shawl.
Duration of Stay.
A camera.
Places to Stay.
Local Transport.
Places to Eat.
Sight-Seeing at Forts and Museums.
Winter (November – February) This is the peak season for tourism in India.
What is special in Rajasthan?
Rajasthan is known for its historical hill forts & palaces, it is claimed as the best place for tourism-related to palaces. Umaid Bhawan Palace: It is the largest Royal Palace in Rajasthan. It is also one of the largest private residences in the world.
What is the main dress of Rajasthan?
The traditional wear for women in Rajasthan is ghagra, choli, and odhni. Men here can be seen wearing kurtas, dhotis, angrakha, and a turban.
Which type of dresses wear in Rajasthan?
The marwari dress worn by women in Rajasthan consists of Ghagras, Cholis, Kurtis or Kanchlis, Odhni or Chunars and lots of accessories, whereas the traditional clothing that's worn by men, mostly consists of Bandhgalas, Pagri, Dhotis, Pyjamas, Angarkha, and Patka.
What are do's and don'ts in Rajasthan?
Do immunize yourself against various diseases like typhoid, malaria, hepatitis and tetanus that are prevalent in India. Respect the religious and sacred places of worship. Always take off your shoes while entering there. Some Hindu temples and Gurudwaras don't allow you to enter unless you cover your head.
What is the best thing to buy from Rajasthan?
Rajasthan is famous for block printed, bandhni, tie and dye, leheriya, and a host of ethnic fabrics. Mirror work embroidery is also one of the hot-selling crafts of the Indian state. There are shops in every popular bazaar in every city of the state selling these prized fabrics.
Is it safe to travel in Rajasthan?
Yes, it is very much safe to travel to Rajasthan. However, one must make sure to be careful with money in pockets.
Which God is famous in Rajasthan?
The Salasar Balaji temple is dedicated to Lord Hanuman. It is located in Salasar in Churu district of Rajasthan. As it is among the famous religious sites, it receives a lot of devotees every day. This ancient temple was made in 1754 AD and there is an idol of Lord Balaji, the incarnation of Lord Hanuman.
Read More:
Chardham Tour Package – 11 Nights/ 12 Days
Chardham Yatra Package from Mumbai Tour Package 2023
Chardham Yatra Package from Mumbai Helicopter Price 2023
Chardham Yatra Package From Mumbai by Flight 2023
IRCTC Chardham Yatra Package 2023 from Mumbai
Chardham Yatra by Helicopter Package Cost 2023
Chardham Yatra Package From Mumbai by Private Tour 2023
Chardham Yatra Package from Pune by Train 2023
Chardham Yatra Package from Pune by Bus 2023
Chardham Yatra Package from Pune by Helicopter 2023
Chardham Yatra Package from Delhi by Train 2023
Chardham Yatra Package from Delhi by Bus 2023
Chardham Yatra Package from Delhi by Helicopter 2023
Chardham Yatra Package from Hyderabad by Helicopter 2023
Chardham Yatra Package from Hyderabad by Train 2023
Chardham Yatra Package from Hyderabad by Bus 2023
Chardham Yatra Package from Ahmedabad by Train 2023
Chardham Yatra Package from Ahmedabad by bus 2023
Chardham Yatra Package from Ahmedabad 2023
Golden Triangle Tour With Mumbai 2023
Chardham Yatra Package from Mumbai by bus 2023
Chardham Yatra Package from Mumbai by Helicopter 2023
Chardham Yatra Package from Hyderabad in 2023
Chardham Yatra package from Mumbai in 2023
Chardham Yatra Package from Delhi