Dehradun to chardham yatra by Helicopter price in 2023
The four Hindu holy places in the Indian state of Uttarakhand are referred to as the "Chardham Yatra." Yamunotri, Gangotri, Kedarnath, and Badrinath are these. One of the most well-known Hindu pilgrimages is the Char Dham Yatra in Uttarakhand. Everyone hopes to visit these temples at least once in their lifetime. Hiring a road car is not a good option because, as we have seen over the past few years, the roads in Char Dham are difficult and dangerous.
So, to ensure a comfortable trip, reserve a helicopter for your trip because it's not only the safest means of transportation, but it also helps you save time and avoid traffic and crowds. Due to their regal appearance, most people believed that helicopters were extremely expensive and out of their price range.
In consideration of these opinions, we offer a very affordable Chardham yatra package by helicopter.
The Chardham Yatra was planned by Motherland India Holidays Pvt. Ltd., the best tour operator of the Dehradun to Chardham Yatra by helicopter price is very affordable and comparable. Even if it costs more than other forms of transportation, it is more expensive because it cuts down on travel time and increases your level of responsibility while traveling.
Chardham yatra by helicopter will cost around INR 1,85,000 per person to complete darshan in all Char Dhams of Uttarakhand.
The Chardham helicopter pilgrimage saves you time, makes travel comfortable, and turns out to be a truly unforgettable experience that you should pursue for the rest of your life.
Since cost is the primary determining factor during travel, it is wise to plan your Chardham Yatra by helicopter before you start wandering around. We have put together a variety of helicopter packages, and you may choose any of them.
If you have any questions about helicopter services, you can contact us, and we'll help you out right away.
Recommended Tour Packages
13 best chardham yatra places to visit 2023
Chardham Yatra Package from Ahmedabad 2023
Char dham yatra package cost from Hyderabad 2023
---
Have a peek at the 6-day, 5-night Chardham Yatra tour.
DAY 1: Dehradun arrival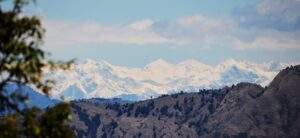 Dehradun (India's Uttarakhand) is the location of departure and return.
When you arrive in Dehradun, one of our staff will be there to meet you at the bus stop, train station, or airport. You will now be moving towards the pre-arranged lodging for a free night's stay in Dehradun. It will take approximately 1 hour and 30 minutes to go by road from the Dehradun airport to the hotel.
Additionally, travelers should plan to arrive in Dehradun no later than 4:00 p.m. in order to start their Chardham tour.
DAY 2: Fly to Yamunotri Dham from Dehradun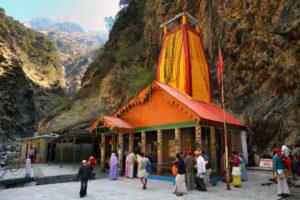 (Transfer: Sahastradhara to Kharsali – Yamunotri Helipad)
Check-out of the Dehradun Hotel is at 5:00 a.m.
At 6:00 AM, a helicopter will depart from Sahastradhara Helipad in Dehradun and fly to Yamunotri Helipad in Kharsali.
Arrival at Yamunotri's Kharsali Helipad at 6:00 a.m.
The helipad in Dehradun will be the starting point for the holy Chardham Yatra. In order to get to the Yamunotri Dham helipad from Dehradun, travelers will head towards it. At precisely 5:00 a.m., guests at the Dehradun Hotel must check out. Then, they will be driven to the Sahastradhara Helipad base by our representatives.
The travelers would be greeted by our ground staff. The staff members will help the passengers settle in at the waiting lounge so they can receive their pre-flight instructions. The passengers will then board the chopper at 6:00 a.m.
Travelers will check into their accommodations at Kharsali after reaching there around 6:00 a.m. before beginning their trip to Yamunotri Dham. Yamunotri Darshan will take 5 hours and 30 minutes to complete the roundtrip. There is a 6-kilometer walk to the Yamunotri Dham. Travelers will therefore complete the 6-kilometer journey by pony or palki, depending on availability.
Travelers may take advantage of any operating sightseeing opportunities.
DAY 3: By Helicopter to Gangotri Dham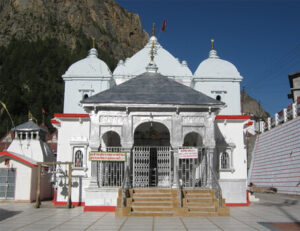 (Transfer: Yamunotri Helipad to Kharsali to Harshil to Gangotri Helipad)
05:30 AM: Hotel check-out
06:30 AM: Helicopter departure from Yamunotri's Kharsali Helipad
Arrival at Gangotri's Harsil Helipad at 7:00 a.m.
Yatris will take a flight on Day 3 from Kharsali Helipad through Harsil Helipad in the direction of Gangotri Dham. The travelers will leave their hotels at 5.30 in the morning, board the helicopter at 6.30 am, and arrive at the Harsil Helipad at around 7 in the morning. The second Dham on the route, Harsil, is the most gorgeous and attractive stop and is widely known for its huge apple orchards.
The travelers would therefore go to the temple after breakfast or lunch, depending on the temple rush. For Gangotri Darshan, the approximate round-trip time will be 3 hours and 30 minutes.
It takes about 50 minutes to drive the 25 kilometers to the Gangotri temple. There are many sights and unpaved trails to explore in Harshil.
Day 4: Helicopter to Kedarnath Dham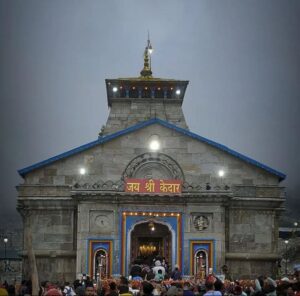 (Transfer: Gangotri Helipad – Harshil to Sersi / Guptakashi / Phata – Kedarnath)
6:00 AM: Hotel check-out
7:00 AM: Helicopter departure from Gangotri's Harsil Helipad
Arrival at Kedarnath (Sersi, Phata, and Guptakashi Base Camp) at 7:30 a.m.
The fourth day will see travelers making their way to the Harsil Helipad. Therefore, guests must check out of the hotel by 6 a.m. We'll take off from the Harsil helipad and go towards Kedarnath Dham. In Kedarnath, we will arrive at the helipads in Sirsi, Guptkashi, and Phata. Travelers will therefore make their way to Kedarnath Darshan after breakfast. The darshan at the Kedarnath Temple takes about two hours.
It takes roughly seven minutes to travel via shuttle from Sersi to Kedarnath.
DAY 5: Fly to Badrinath Dham from Kedarnath Helipad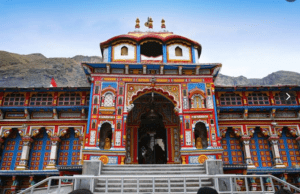 (Transfer: Sersi, Guptakasi, and Phata to Badrinath)
7:00 AM: Hotel check-out.
At 8:00 AM, helicopters carrying the Sersi, Phata, and Guptakashi depart from the Kedarnath Helipad.
Arrival at Badrinath Helipad at 8:00 a.m.
At precisely 7 a.m., travelers will eat breakfast and check out of the hotel in order to board the helicopter and travel to Badrinath Dham. They will take the chopper to Badrinath Dham around 8:00 a.m. Travelers will therefore arrive at the Badrinath Dham around 8.30 a.m. Travelers will use a car to get to the temple after lunch.
If it is open, tourists can visit Mana Village, which is known as the "First Village of India" due to its proximity to the China border.
DAY 06: Move return to Dehradun
(Transfer: Dehradun Helipad – Badrinath Helipad – Badrinath to Sahastradhara)
7:00 AM: Hotel check-out
At 8:00 AM, helicopters carrying the Sersi, Phata, and Guptakashi depart from the Kedarnath Helipad.
Arrival at Badrinath Helipad at 8:00 a.m.
After breakfast, travellers will check out of their accommodations in Badrinath Dham and depart for Dehradun at 7 a.m. Observe the breathtaking panorama of the region, in particular, the charming scene of the confluences; that beauty is worth seeking out for nature lovers.
So, at 9:00 am, the travelers would arrive at Sahastradhara (Dehradun Helipad). They would be welcomed by MIHPL's staff members. The travelers will head to the hotel to pick up their luggage before being dropped off at the airport, train station, or bus stop.
To better comprehend the Chardham flying routine, all times and schedules indicated here are merely estimates. It may be rescheduled depending on the weather at the time of the flight.
---
Char dham yatra by helicopter from Rishikesh
After visiting Yamunotri, Gangotri, Kedarnath, and Badrinath, the four pilgrimage temples that make up the Char Dham Yatra by helicopter from Rishikesh, the journey is concluded.
Because of how simple and inexpensive the Chardham Yatra has become for travelers, it is advised that you get your tickets in advance to beat the crowd if you intend to visit this holy site.
You can be sure that when you fly with us, we'll fly you safely, comfortably, and for the lowest price possible.
Dates for the beginning and end of the Char Dham Helicopter Yatra from Rishikesh have been established. Beginning on May 13, 2023, with the opening of the Yamnotri and Gangotri temples, the Char Dham Helicopter Yatra from Rishikesh will soon follow with the portal openings of the Kedarnath and Badrinath temples.
Pack your luggage and reserve our Char dham helicopter yatra from Rishikesh service today to visit these four holy sites, receive heavenly blessings, and take in the sights from above. All of our packages for the Chardham Yatra from Rishikesh have special prices so that everyone can afford them.
Additionally, it is advised that the chardham yatra by helicopter departing from Rishikesh travel in a clockwise orientation, starting with Yamunotri, Gangotri, and Kedarnath and ending with Badrinath.
---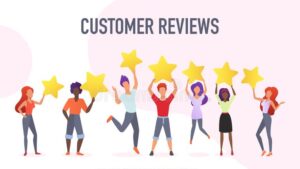 If you're looking for a unique and luxurious way to experience the Char Dham Yatra pilgrimage, a helicopter tour is an excellent option. The breathtaking views of the Himalayan ranges and valleys are simply unforgettable.
However, it's important to choose a reputable company with experienced pilots and properly maintained helicopters. During the tour, you'll visit all four holy shrines, including Yamunotri, Gangotri, Kedarnath, and Badrinath. The convenience of traveling by helicopter means that you can avoid the long and sometimes treacherous trekking routes that many pilgrims must endure.
Overall, if you're willing to splurge on this once-in-a-lifetime experience, the Char Dham Yatra by helicopter is highly recommended.
Our company, Motherland India Holidays Pvt. Ltd., provided top-notch service and made sure everything went smoothly throughout the entire journey. We covered all four shrines (Yamunotri, Gangotri, Kedarnath, and Badrinath) in just a few days without any hassle that one would face while traveling by road.
Staying at luxurious hotels with great amenities added to our overall experience. The managers at each location were very helpful in guiding us through the yatra.
Overall, it is highly recommended this tour for anyone who wants to see these holy shrines but has limited time to travel or isn't comfortable traveling by road. It's definitely worth every penny.
Highlights for MIHPLs dehradun to chardham yatra by helicopter price package includes
VIP viewings at each dham

Each meal is provided

Full-time assistance from our Travel Specialists

At each Chardham Yatra location, there is local sightseeing.

For a comfortable stay, there are good hotels at each dham.

Enjoy breathtaking aerial views while flying in a helicopter.




---
Do dham yatra package by helicopter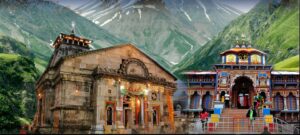 Join us as we travel to Kedarnath and Badrinath Dham on a holy pilgrimage known as the Do Dham Yatra package by helicopter from Dehradun. These two holy sites are situated in Uttarakhand, amidst the snow-capped Himalayan ranges. You will get the chance to travel to these two of the most important Hindu pilgrimage sites when you take advantage of our Do Dham Yatra tour package. It is thought that travelling to these heavenly locations cleanses one of all sins and grants salvation.
Pilgrims who aspire to visit the holy places of Badrinath and Kedarnath Dham in a single day can do it with the help of this elegantly designed Do Dham Yatra by Helicopter itinerary. This Kedarnath Badrinath helicopter pilgrimage begins in Dehradun. By booking a Do Dham Yatra by helicopter with Motherland India Holidays in 2023, you'll get the chance to participate in prayers and ask for blessings from these two revered sites. Smooth transfers in sanitized vehicles, as well as delectable lunches, will be supplied for you throughout the journey. Here is the complete schedule for 2023 Do Dham Yatra by helicopter.
In 2023, you can purchase the most popular and sumptuous Do Dham Yatra package by helicopter that we offer. This Do Dham Yatra package by helicopter is designed just for Dehradun thrill-seekers and spiritual pilgrims. The Do-Dham yatra includes Badrinath and Kedarnath, two prominent shrines of the Chardham yatra.
Touring from Dehradun to Kedarnath, Badrinath, and Dehradun would be covered as part of the two-dham yatra by helicopter.
Location of departure: Dehradun
---
Helicopter service for chardham yatra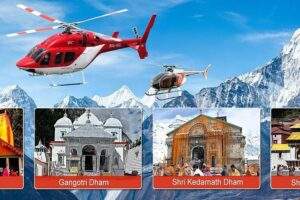 If you're planning a pilgrimage to the Char Dhams of India, you must consider taking advantage of helicopter services that cater to spiritual travelers. These services allow pilgrims to fly directly to each dham without having to trek long distances or brave hazardous mountain roads.
Helicopters are equipped with modern navigation and communication systems and can carry up to six passengers at a time, making for a comfortable and safe journey.
Additionally, helicopter tours offer an unparalleled view of the scenic Himalayan vistas as well as the cultural sites along the way, adding an extra dimension of beauty to your spiritual adventure.
Prices vary depending on itinerary and duration, but it is definitely worth considering if you want an unforgettable Chardham Yatra experience.
Terms and Conditions for Helicopter Tours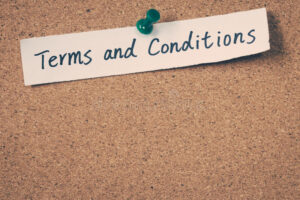 Less than 2 kilograms of luggage should be carried by the travelers. The chopper would not accept luggage that was too large.
Any child over the age of two has a full ticket.
Do not mix up departure and reporting times. One hour before departure is designated for reporting.
Depending on the weather, the minimum waiting time for the passenger would be 2 to 3 hours.
Passengers must have a medical kit with them because all of the temples are at high altitudes.
Children and senior citizens are not subject to any restrictions or exceptions.
Any additional nights spent indoors due to inclement weather are the client's responsibility.

Due to inclement weather, Our Services retain the right to change the scheduled departure time.

Senior citizens and people with disabilities would be given preference.
The traveler is allotted 1 hour and 30 minutes for darshan.
We will not be liable for your luggage while you are flying by helicopter.
We are not liable if you take any shortcuts while on a trek.
The Endeavours would be designed to let passengers travel in their own groups. However, sometimes it may not be feasible, so in order to make weight changes, we must divide the people into groups.


---
IRCTC Char dham yatra package 2023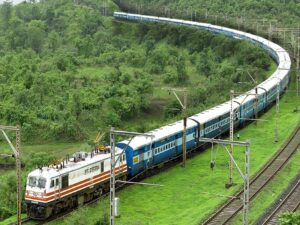 The tour itinerary for the IRCTC Char Dham Yatra in 2023 has been unveiled by the Indian Railway Catering and Tourism Corporation (IRCTC). The 11 nights/12 days package will include Haridwar, Yamunotri, Gangotri, Kedarnath, Badrinath, and Rishikesh, per the information provided by the IRCTC.
The IRCTC's Char Dham Yatra tour will start from Mumbai airport and will then proceed to Delhi – Haridwar – Barkot – Jankichatti – Yamunotri – Uttarkashi – Gangotri – Guptkashi – Son Prayag – Kedarnath – Badrinath – Haridwar – Delhi – Mumbai.
Package for the IRCTC Char Dham Yatra includes:
Return airfare from Mumbai to Delhi

11 nights of lodging in guest houses or standard hotels

Local Transfer from Delhi Airport & Sightseeing by Tempo Travellers Without Air Conditioning

According to the itinerary, breakfast and dinner. (MAP)

Travel Insurance

Parking Fees, Driver's Batta, and Tolls

GST

According to IRCTC, the schedule and departure times are merely estimates, and IRCTC and the handling agency reserve the right to alter them in light of operational issues or unforeseen local conditions.
The registration process for IRCTC chardham yatra:-
Only travellers are allowed to register for Yamunotri, Gangotri, Kedarnath, and Badrinath.
Before beginning your journey to Char Dham and Hemkund Sahib, you must register yourself and your vehicles in accordance with the Government of Uttarakhand's travel rules.
Additionally, it is crucial to confirm your identity when you arrive at each temple. According to the government, this no-cost exercise is a modest step you may take to help the government administration run Yatra Monitoring and Safety effectively.
Here are several ways to register for the Char Dham Yatra.
On this Web Portal, online

Through the Tourist Care Uttarakhand mobile application. (Download the iOS and Android apps)

Via WhatsApp – Cellular Number: +91 8394833833 (To begin the WhatsApp registration procedure, type "Yatra".)
Mode of Verification: Only physically at the shrine being visited using a mobile app's "QR Code" scanner or a downloaded "Yatra Registration Letter."
Departure Dates for the IRCTC Char Dham Air Tour Package:
21 May 2023 – 1 June 2023

28 May 2023 – 8 June 2023

4 June 2023 – 15 June 2023

11 June 2023 – 22 June 2023

18 June 2023 – 29 June 2023

25 June 2023 – 6 July 2023
This concludes your demand for information regarding the IRCTC Chardham Yatra Package 2023.
Here are some Frequently Asked Questions related to the Dehradun to chardham yatra by Helicopter price in 2023
How to plan Char Dham Yatra by helicopter?
Tour Itinerary
Day 1. Arrival At Dehradun. Welcome to Dehradun.
Day 2. Dehradun – Kharsali – Yamunotri. Dehradun to Kharsali Helicopter Schedule.
Day 3. Kharsali – Harsil – Gangotri. Kharsali to Harsil Helicopter Schedule.
Day 4. Harsil – Guptkashi/Sersi – Kedarnath – Sersi.
Day 5. Sersi – Badrinath.
Day 6. Badrinath – Dehradun.
Is there direct helicopter from Dehradun to Kedarnath?
Direct helicopter service from Dehradun to Kedarnath is also operational but the cost of the seat could be higher because of its long distance from Kedarnath. Many aviation companies sell the char dham package direct from Dehradun but include many halts on the way.
What is the price of helicopter booking in Yamunotri in 2023?
Book Chardham Yatra by Helicopter 6 Days / 5 Nights Tour Package from Dehradun. Visit spiritual Yamunotri, Gangotri, Kedarnath, and Badrinath temples by helicopter in 2023 with VIP Darshan 'Guaranteed', @₹1,85,000/- + Taxes Person Only.
How risky is Chardham Yatra?
As quoted by TOI, the expert said, "Conducting the yatra in full capacity is a risky venture, especially in the case of Badrinath Dham, where the highway is the only route to reach the shrine.
Which helipad is best for Kedarnath?
The Phata Helipad is located beyond Guptkashi and is also linked by a good motorable road on the way to Kedarnath.
How far is the helipad from Kedarnath?
Kedarnath Helipad is located in Kedarnath (about 700 meters from Kedarnath Temple).
What is the cost of VIP darshan at Kedarnath?
The decision to introduce a VIP fee was taken at a meeting of the Badrinath-Kedarnath Temple Committee on March 27. In the meeting, it was decided that devotees would have to pay Rs 300 per person for a special darshan.
Which Char Dham to visit first?
It is believed that one should complete the Char Dham Yatra in a clockwise direction. Hence, the pilgrimage starts from Yamunotri, proceeds towards Gangotri, onto Kedarnath, and finally ends at Badrinath.
Is Char Dham Yatra registration free?
There is no fee involved in the tourist registration process. Please carry valid personal ID proof during the Chardham and Hemkund Sahib yatras.
Is there less oxygen in Kedarnath?
At Kedarnath, the atmospheric presence of oxygen is only 40 per cent of the required level. This means that the lungs must breathe faster and the heart must pump more to retain the oxygen level in the body.
How many hours is Kedarnath Darshan?
The trek takes about 6-8 hours to complete, and the difficulty level is moderate.
How much time does a helicopter take from Dehradun to Badrinath?
The Badrinath Yatra by helicopter is a convenient and fast way to reach the holy shrine of Badrinath. The entire journey takes around 4-5 hours from Sahastradhara Helipad, including a 1-hour stopover at the helipad in Phata.
How many kilometers is the Chardham Yatra?
These four pilgrimage sites cover a total of approx. 1,607 km, starting from Haridwar and ending at Rishikesh.
Which time is suitable for the Chardham Yatra?
The ideal time to check out Char Dham is from April through the first half of June. This period covers the pre-summertime and midsummer when the weather in Char Dham is sufficiently enjoyable for tourism.
Do Dham Yatra cost by helicopter?
The cost of the Do Dham Yatra is INR 95,000/- per person, inclusive of royalty charges and taxes.
Read More
Chardham yatra travel tips 2023
Chardham Yatra in Uttarakhand 2023
Chardham Yatra Package by Train 2023
How can I plan for Chardham yatra 2023
When Badrinath Dham will close in 2023
Haridwar to Chardham yatra by bus 2023
Chardham yatra from Haridwar by car 2023
Chardham Yatra Package from Chennai 2023
What is the last date of Kedarnath yatra 2023
Ultimate Guide to Chardham Yatra by Helicopter
Chardham Yatra by Helicopter Package Cost 2023
Char Dham yatra package for senior citizens 2023
Chardham Yatra Package from Pune by Train 2023
IRCTC Chardham Yatra Package 2023 from Mumbai
What is the minimum time for Char dham Yatra 2023
Chardham Yatra Package From Mumbai by Flight 2023
Significance of Chardham Yatra – Motherland India Holidays
Chardham Yatra Package From Mumbai by Private Tour 2023
Kedarnath Badrinath best time to visit – Motherland India Holidays