What is the cost of Char Dham yatra package 2023
What is the cost of Char Dham yatra package 2023: Chardham Yatra is one of the most famous pilgrimages in India, attracting devotees from all over the country and beyond. The journey involves visiting four holy shrines – Yamunotri, Gangotri, Kedarnath and Badrinath – located in the Himalayan region of Uttarakhand. The Yatra is considered to be one of the toughest pilgrimages due to the challenging terrain, but also one of the most spiritually fulfilling experiences a devotee can undertake. 
Each shrine holds its own significance and history, ranging from being associated with the goddess Yamuna to Lord Shiva himself. The yatra typically takes around 11-12 days to complete and attracts thousands of pilgrims every year who seek blessings on this sacred journey. 
From stunning mountain views to experiencing traditional rituals and customs practiced for centuries, Chardham Yatra offers an unforgettable spiritual experience for those who embark on it. In the months of April or May, the Char Dham's gates will open. Every Hindu is expected to walk on the Char Dham Yatra, which is regarded as one of the holiest and auspicious routes. Without worrying about the cost of char dham yatra package.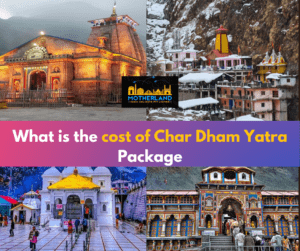 Now you must be thinking that what is the cost of 4 dham yatra, so the cost of a trip to the Char Dham is determined by the kind of transportation and lodging each pilgrim selects based on its suitability. 
Well, let me clear it out for you. The cost of a Chardham Yatra can vary depending on several factors such as duration, mode of transportation, accommodation, and other inclusions. Typically, the cost ranges from INR 30,000 to INR 50,000 per person for a standard package of 10-14 days. 
However, you can also opt for luxury packages that can go up to INR 1 lakh or more per person. These packages provide additional facilities like a VIP darshan at temples and exclusive accommodation options. 
Do note that the prices may also differ during peak seasons around May-June and September-October due to high demand. So research well and choose the package that suits your budget and preferences best!
According to the mode of transportation selected, the approximate cost to visit the Char Dham is mentioned below.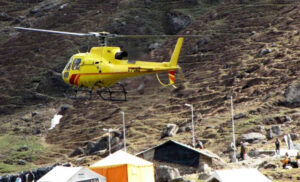 Cost of chardham yatra by helicopter
| | | |
| --- | --- | --- |
| From | No. of Days & Nights | Approx. fare Per Pilgrims |
| Dehradun | 4 Nights 5 Days | Rs. 1,85,000 |
| Rishikesh | 1 Night 2 Days | Rs. 1,50,000 |
| Delhi | 4 Nights 5 Days | Rs. 2,60,000 |
| Haridwar | 1 Night 2 Days | Rs. 1,25,000 |
We understand how important it is for one to embark upon this pilgrimage with ease, hence our cost-effective package ensures safe travel throughout the journey. Whether you are travelling solo or in a group with family (char dham yatra family package) or friends, our personalized packages cater specifically to your needs so that you can have the perfect Himalayan retreat without putting a dent in your pockets.
Packages we offer:
| | | |
| --- | --- | --- |
| Packages | No. of Days & Night | Approx. fare Per Pilgrims |
| Chardham Yatra package from Delhi | 11 Nights 12 Days | Rs. 34,999 |
| Chardham yatra package from Haridwar | 10 Nights 11 Days | Rs. 33,999 |
Char Dham Yatra package cost by train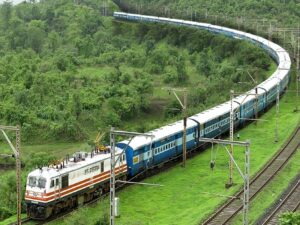 India's capital city, Delhi, serves as its beating heart. There is tranquilly residing in homes amidst the city's rush and bustle. Even without knowing where they will finish first or when everyone is competing in a race with their life. City dwellers need some incredibly serene areas to revel in their glitzy lifestyles. We provide guests with the chance to experience serenity and kinship with our Char Dham Yatra trip from Delhi. Even if the person is from a neighbouring area to Delhi, this is the site from which you can prosper your spirit for the holy tour with a Char Dham Yatra package from Delhi. Given the chance, this journey is fortunate for the person taking it.
Keep in mind that the package does not include train fare.
Chardham Yatra Package by Train Itinerary
Day 01: Arrive at Haridwar
As you arrive in Haridwar on Day 1 of the tour, our representative will welcome you and start the char dham yatra package via train.

As you travel down the char dham yatra towards the first Dham, begin your spiritual journey.

We will acclimatise for the following day's hike to the temple at Barkot, a little village close to Yamunotri, where we will make our first stop.

We'll stop at Mussoorie's renowned Kempty Falls en route.

After you arrive in Barkot, check into your accommodation and relax.

Dinner and a hotel stay are also included.
Day 02: Yamunotri Temple Visit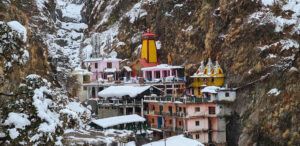 Go to Jankichatti, the starting point for the walk to Yamunotri Temple, after a leisurely breakfast.

Start the captivating 6-kilometre hike via Phool Chatti and Hanuman Chatti.

In addition to doing the pooja and taking a bath in the Surya Kund, pay respects to the Mother Yamuna at the revered temple.

Return to your hotel in Barkot from Jankichatti.

Dinner and a hotel stay the following day
Day 3: Uttarkashi to Barkot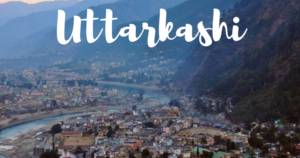 After breakfast, continue on the Char Dham Yatra to Uttarkashi, which is the next stop.

A little town called Uttarkashi is located beside the Bhagirathi River.

While you visit the Vishwanath Temple, make the most of your time. This historic temple honours Lord Shiva and is situated in the centre of the community.

Return to the hotel for the night after exploring the neighbourhood market in Uttarkashi that surrounds the temple.
Day 04: Visit Gangotri Temple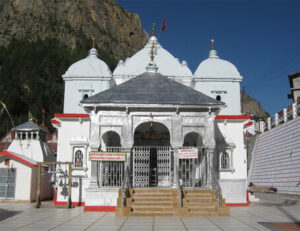 Drive to Gangotri Dham in the morning

You will be drawn in by the fantastical sights of Bhagirathi's blue waters flowing across the Harsil Valley and the deodar trees filling the air with a lovely freshness.

As you get to the temple, take a bath in Ganga's holy waters, which are also known as Bhagirathi at their source, and pray to Mother Ganga.

Stop in Gangnani on the way back to Uttarkashi to have a holy bath in the hot springs.

Moreover, interact with the locals in the secluded region as you tour Dharali and the Harsil Valley.

Dinner and hotel accommodation in Uttarkashi
Day 05: Uttarkashi to Guptkashi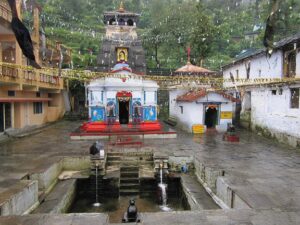 Our stop for the day will be Sitapur, which is at the beginning of the arduous journey to the holy shrine, which is the next stop on the yatra's route.

After breakfast, take a drive through Tilwada to Guptkashi where you can view the Mandakini River, which originates in Kedarnath, and running next to you.

Arrive at Guptkashi and register at the hotel.

To acclimatise, unwind and spend the night here 
Day 06: Kedarnath Trek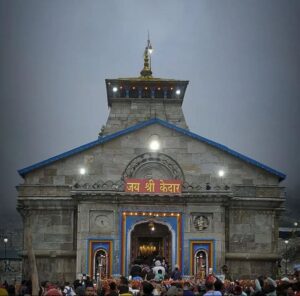 Get up early, have breakfast, and travel to Gaurikund to begin the journey to the dham.

Join the other pilgrims on the 16 Kilometer trek. There are plenty of rest stops and eateries along the way where you may stop for lunch and breaks.

During this difficult walk, you can also hire ponies or palanquins.

To be fascinated by the natural beauty and spirituality that permeate this Jyotirlinga, arrive at the temple by evening.

After a brief check-in, travel to the temple for darshan and aarti.

Return to your accommodation and spend a restful night around the temple.
Day 07: Return to Guptkashi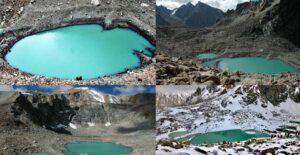 Get up early to see the temple's splendour with the Kedarnath range in the distance lighted by the sun's beams.

Before returning to Gaurikund, the last road head, you can pay final respect to the temple.

Reach Guptkashi from Gaurikund and settle into the hotel.

The day is free time, so you can relax in your accommodations or explore the neighbourhood.

Dinner and a night's stay in a hotel in Guptkashi
Day 08: Guptkashi to Badrinath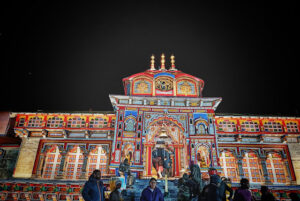 Guptkashi to Badrinath on Day 8

After breakfast, travel by train to Badrinath via Joshimath, the last stop on the char dham yatra.

As your drive to the last pilgrimage of this journey, take in the bizarre views of the Ganga as it flows by.

Arrive in Badrinath, quick check-in, and then tour the scenic surroundings.

Eat dinner and spend the night comfortably at your hotel.
Day 09: Visit Badrinath Temple
As you prepare to travel to the final stop on this sacred pilgrimage, get up early and eat a delicious breakfast in the stunning Badrinath Valley.

Before you see Badri Vishal and say the aarti at the temple, take a swim in the revered Tapt Kund.

Explore later locations including Bhim Pul, Vyas Gufa, Narad Kund, and the Badrinath Valley markets.

Have a peaceful evening at your hotel while you finish your Char Dham Darshan, and then have dinner.
Day 10: Departure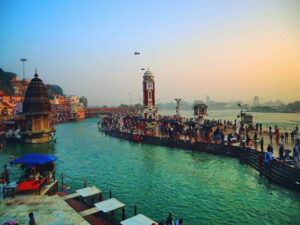 With breakfast, check out and return to Haridwar.

Enjoy the gorgeous trip as you pass through tall mountains and meandering rivers on the way back.

At the Valley of the Gods, you can see some of the key river confluences where the rivers merge to make the Ganga, which emerges at Devprayag.

Arrive at Haridwar, get dropped off at the train station, and then continue on to your home country while bidding farewell to the Devbhoomi.
Char Dham Yatra Package cost by Bus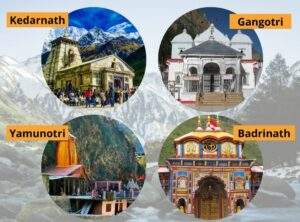 If you're planning a pilgrimage to the Char Dham sites in India and looking for a budget-friendly travel option, the Char Dham Yatra package cost by bus is worth considering. The package typically includes transportation by a luxury coach or Volvo bus, accommodation, meals, and sightseeing of all four sacred shrines – Yamunotri, Gangotri, Kedarnath, and Badrinath. 
The cost may vary depending on the duration of the tour and the amenities offered. This reasonable price includes everything from accommodation, meals, and transportation to Darshan arrangements at each shrine making it an affordable option for those on a budget. This convenient tour also offers ample leisure time so that devotees can relax and soak in the divine aura of each shrine before returning home with memories of their once-in-a-lifetime pilgrimage.
However, opting for this package can significantly reduce travel expenses compared to other modes of travel like private cars or helicopters. It also ensures that you will have a comfortable journey with experienced drivers navigated on challenging mountain roads along with good quality accommodation and food options. 
Overall it provides pilgrims with an affordable yet hassle-free way to explore Char Dham sites with ease.
Char Dham Yatra family package
Planning to embark on a spiritual journey with the whole family? Look no further than the Char Dham Yatra family package. This tour offers a comprehensive and hassle-free experience of visiting the four holy pilgrimage sites in India – Yamunotri, Gangotri, Kedarnath and Badrinath. The package includes all travel arrangements, accommodation, meals and even guided tours of each location. 
With its serene surroundings and unique history, it's sure to be an enlightening exploration for everyone in your family. Additionally, this package also offers great opportunities for bonding with loved ones amidst some of the most beautiful vistas that India has to offer. Book now and create unforgettable memories on this once-in-a-lifetime voyage as a happy family unit.
Our company's char dham yatra family package is the ultimate pilgrimage experience for devotees of Lord Shiva. This comprehensive tour includes visits to all four holy shrines of Yamunotri, Gangotri, Kedarnath, and Badrinath, as well as a number of other significant temples and landmarks along the way. 
With char dham yatra package cost comfortable accommodations and transportation provided throughout the journey, families can focus on their spiritual journey without worrying about logistics. Our knowledgeable guides will lead visitors through rituals and prayers at each site, providing insights into the significance of each location. 
Additionally, we have tailored this package specifically for families to ensure that everyone from children to grandparents can participate in and enjoy this unique adventure together. It truly is an unforgettable opportunity for families seeking spiritual enlightenment.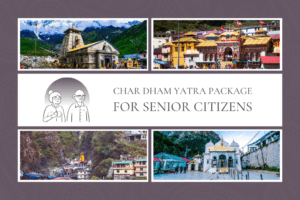 Char Dham Yatra Package for senior citizens
Char Dham yatra package for senior citizens 2023: Uttarakhand, formerly called Uttaranchal and also Devbhoomi, is a north Indian state located in the Himalayas. Famous for its spectacular landscapes, it's home to several of India's most-visited expedition sites and also national parks such as Badrinath Temple and also Valley Of Flowers National Park.
The Char Dham Yatra is a pilgrimage to Yamunotri, Gangotri, and Kedarnath, as well as Badrinath, four of India's holiest places. It is a well-known Hindu pilgrimage as well as has actually played a considerable role in Indian culture for several years. There are one-of-a-kind char dham yatra plans offered for seniors to make the trip simpler and also much more satisfying.
This Char Dham yatra generally consists of accommodations as well as food, along with transportation from the starting location per of the 4 locations. They often additionally include senior-specific activities and also sightseeing excursions. A lot more specialized services, such as clinical support, physical treatment, as well as senior-friendly tasks, are included in some packages.
Char Dham Yatra package for Seniors 2023 or char dham for Seniors can substantially alleviate and improve the distinct and inspiring experience that is the Char Dham Yatra for Seniors as well as with char dham yatra family package your elderly member of the family or the entire family can take a trip safely, comfortably, and meaningfully with the right plan.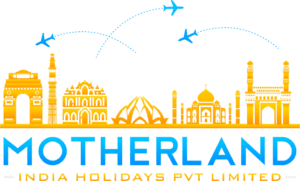 Senior citizens can take advantage of a special Char Dham yatra package for senior citizens 2023 from Motherland India Holidays Pvt Limited. A complete trip to some of India's holiest places is included in this char dham yatra package cost. A round-trip, lodging at each of the four locations, meals, and sightseeing excursions all consisted of. Furthermore, the package provides older people distinct savings consisting of complimentary admission and also front-row seating.
Pilgrimage tours for senior citizens India can conveniently and safely find India's spiritual background with the help of our well-informed guides will certainly share insights right into the past as well as present of each location, making the adventure both interesting as well as pleasant. 
On top of that, our experienced support personnel will certainly be on hand around-the-clock to reply to any type of inquiries and use help if needed.
Char Dham Yatra package cost from Haridwar
So, you're looking for a Char Dham Yatra package from Haridwar? Well, you've come to the right place! Our company offers a comprehensive and affordable package that covers all the major pilgrimage sites in the Char Dham circuit. 
The cost of our package includes transportation, accommodation, meals and snacks, guided tours with experienced and knowledgeable guides, and more. From visiting the sacred Kedarnath temple to taking a dip in the holy waters of Gangotri, our package ensures that you will have an unforgettable spiritual experience. 
Plus, we understand that everyone's budget is different, which is why we offer different pricing options so you can choose what works best for you. Join us on this journey of self-discovery and faith as we take you on an epic adventure through India's holiest destinations.
How much it cost for char dham yatra has mentioned below in a table:
| | |
| --- | --- |
| Packages | Char dham yatra cost per person |
| Chardhma Yatra package from Delhi | Rs. 34,999 |
| Chardham Yatra package from Haridwar | Rs. 33,999 |
Short Itinerary of Char Dham Tour from Haridwar
Day 1: Haridwar to Barkot
Day 2: Barkot – Yamunotri – Barkot
Day 3: Barkot – Uttarkashi
Day 4: Uttarkashi – Gangotri – Uttarkashi
Day 5: Uttarkashi to Guptkashi
Day 6: Guptkashi – Kedarnath
Day 7: Kedarnath – Guptkashi
Day 8: Guptkashi to Badrinath
Day 9: Badrinath to Rudraprayag
Day 10: Rudraprayag to Haridwar
FAQs related to What is the cost of Char Dham yatra package
How much does Char Dham Yatra cost per person by train?
Usually it ranges between INR 37,000 to INR 40,000 per person
A Char Dham Yatra by train from Delhi would cost you between INR 30,000 to INR 37,000 per person. The trip must take you to Haridwar, Barkot, Uttarkashi, Sitapur, Kedarnath, and Badrinath.
How many days required to complete 4 Dham Yatra?
You can complete Char Dham Yatra in 6 days and seek blessings at all the four holy sites of Uttarakhand. 
Is Char Dham Yatra registration free?
There is no fee involved in the Tourist registration process. 
What is the age limit for Char Dham yatra?
Pilgrims should avoid meeting elder persons (above 65 years) and minors (below 10 years) during their visit to Shrine. Pregnant ladies, Infants & pilgrims less than 10 years & above 65 years are advised to avoid the char dham yatra.
Is Char Dham yatra easy?
A Char Dham yatra isn't easy. Pilgrims really need to earn the benefits bestowed, as only two of the temples (Badrinath and Gangotri) are accessible by vehicle. The remaining two (Yamunotri and Kedarnath) require treks. Kedarnath has the lengthiest trek.
Which Dham is difficult?
Yamunotri is the first of the four dhams and definitely the toughest. Although, its located at a lower elevations than the other dhams, the narrow and crowded pathway make it challenging and tough to reach the temple.
Which is the best route for 4 Dham yatra?
The best route for Chardham yatra from Hardiwar is as follows. Haridwar → Barkot → Yamunotri → Uttarkashi → Gangotri → Guptakashi → Kedarnath → Joshimath → Badrinath.
What is the limit in Char Dham?
Uttarakhand Govt limits Number Of Pilgrims for Char Dham Temples Visit! 
Badrinath:

15,000 Pilgrims

Kedarnath:

12,000 Pilgrims

Gangotri:

7,000 Pilgrims

Yamunotri:

4,000 Pilgrims
Is Char Dham worth visiting?
When you do the Chardham yatra by road, you realize the fact for it is the trek along the route and the time spent in the company of other pilgrims, and devotees that makes the yatra actually worth it. Finally, if you believe the scriptures, it is the right way to do it and definitely worth it!
Can we walk in night in Kedarnath?
A reminder, start trekking Kedarnath early in the morning as you can trek between 4:00 am to 1:30 pm and not after that. It is because Kedarnath Dham is situated inside the wildlife sanctuary and pilgrims are not allowed to trek outside this time frame.
What should I wear in Char Dham yatra?
Things to Carry :- Woolen Cap, Umbrella, Stick, Tennis Shoes, Rain Coat, Two pair of Socks, Handy Torch, Moisture cream. 
These are very cold places so people should get the warm clothes along with them. Still cameras, home video cameras are allowed in Himalayas but only inside the temple are normally not allowed.
Which is higher Kedarnath or Badrinath?
The higher in altitude is Kedarnath at 3584 metres while Badrinath is at 3133 metres only.
Why is it called Char Dham?
In Hindu mythology, it is believed that the prehistoric Hindu philosopher Shri Adi Shankaracharya coined the term 'Char Dham'. The literal meaning of this term is four abodes of God or Holy Destinations.
What is the total cost in Kedarnath?
Generally the Kedarnath yatra cost from Haridwar is INR 9500 per person for four days and three nights trip.
What is the fare of helicopter to Badrinath?
The starting Dehradun to Badrinath Helicopter Charges is approx 70,000 Per Person.
Read More:
Chardham yatra travel tips 2023
chardham yatra places route map
Chardham yatra from Surat 2023
Chardham yatra by bus 2023 price
Chardham yatra registration 2023
Chardham yatra 2023 opening date
Chardham yatra from Mumbai 2023
Chardham yatra by Helicopter 2023
When Chardham Yatra start in 2023
Chardham yatra from Dehradun 2023
Chardham Yatra from Bangalore 2023
Chardham yatra from Hyderabad 2023
Current status of Chardham yatra 2023
Things to carry for chardham yatra 2023
Haridwar to Chardham yatra by bus 2023
Best travel agency for Chardham yatra 2023
irctc Chardham yatra from Hyderabad 2023
Chardham yatra from Haridwar by car 2023
Chardham Yatra Package from Chennai 2023
Chardham yatra package from Bangalore 2023
Chardham yatra by helicopter from Delhi 2023
Chardham yatra route map from Haridwar 2023
How to Plan Char dham Yatra from Mumbai 2023
Char Dham yatra package for senior citizens 2023
Chardham Yatra Package from Delhi by Train 2023
Chardham yatra tour package from Haridwar 2023