Chardham yatra tour package from Haridwar 2023
Chardham yatra tour package from Haridwar 2023: The Chardham Yatra is an old expedition course situated in the state of Uttarakhand, India. The expedition consists of websites such as Yamunotri, Gangotri, Kedarnath, and Badrinath— all four admired Hindu temples situated in the magnificent Indian Himalayas. 
Char Dham yatra is the most spiritual yatra for Hindus in India. In the Char Dham Yatra, there are four temples consisting char dham yatra, Yamunotri, Gangotri, Kedarnath, and Badrinath. All of these four are sacred places for Hindus. Annually, lots of people travel to take blessings from these four holy places.
The trip typically starts from Haridwar and also finishes in Badrinath, with tourists quitting at the four sites. The path is likewise magnificent, with marvelous hills, rich forests, as well as crystal-clear rivers. 
Those venturing into Chardham have the chance to bathe in healing holy waters at Gaumukh Glacier – the resource of the River Ganga. Don't miss out on the chance to take a dip in the warm springs at the holy place complexes for optimum leisure as well as restoration! It is an unforgettable experience for any individual that has the opportunity of embarking on this journey.
Motherland India Holidays Pvt. Limited brought you 9 Nights/10 Days Char Dham tour packages from Haridwar 2023 in which you can check out all the Char Dham of Uttarakhand. This tour begins in Haridwar, Rishikesh, or Dehradun, as per your preference at the time of reservation.
You will want to take advantage of all of the legendary attractions included in a Chardham Yatra package.
Visit the Kempty Falls

Explore Uttarkashi

Visit to Dayara Bugyal, Dodi Tal, Gangnani, Sat Tal, Maneri, Nachiketa Tal and Gangotri

Visit Kashi Vishwanath Temple

Holy dip in the sacred river Ganges

Worship Lord Shiva at Gangotri temple

Visit to Guptkashi

Trekking from Gaurikund to Kedarnath

Visit to Badrinath

Explore the grand snow-clad Himalayas

Visit Tapt Kund (Hot Spring)

Explore Rudraprayag/ Srinagar

Visit Ram Jhula, Laxman Jhula, and Muni ki Reti in Rishikesh
Note: If you want to see everything, you must strictly adhere to the timetable, as sightseeing depends on the weather, and your arrival and departure times during the best chardham package from Haridwar.
Day 1: Haridwar – Barkot (170 km)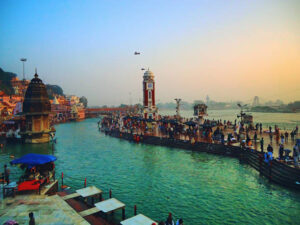 On the first day, participate in the Ganga Arti in the morning at "Har Ki Pauri" and visit Mansa Devi Temple. In the morning, after breakfast, check out of the hotel and drive to Barkot to continue our Chardham yatra tour package from Haridwar 2023.
Day 2: Barkot – Yamunotri – Barkot (50 km Drive & 6 km – one way Trek)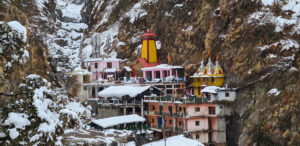 After breakfast, head to Yamunotri for some sightseeing before starting the 6 km trek from Janki Chatti to your first Chardham yatra pilgrimage destination. Return to your hotel for dinner after your tour. In-room breakfast and overnight stay.
Day 3: Barkot – Uttarkashi (100 km)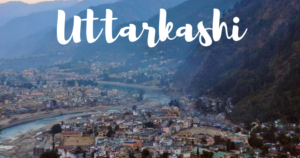 After breakfast, check out of the hotel and drive to Uttarkashi.
Uttarkashi:

A holy town in Uttarakhand is called Uttarkashi. The capital of the city is called Uttarkashi. On the banks of the Bhagirathi River sits the district of Uttarkashi. In addition to the safe havens, the city is home to several interesting places for tourists to explore, including Dayara Bugyal, Dodi Tal, Gangnani, Sat Tal, Maneri, Nachiketa Tal, and Gangotri.
Gangotri:

Around Gangotri are the sacred and fundamental obstacles of Uttarkashi, which also include Gaumukh, Kedartal, Yamunotri, Divya Shila, and Surya Kund. Near Yamunotri are a number of popular tourist spots for adventurers, such as Saptarishi Kund, Hanumanchatti, Govind Wildlife Sanctuary, and Har ki Doon Valley. Check into the hotel in Uttarkashi upon arrival. Dinner and the next day's stay.
Day 04: Uttarkashi – Gangotri – Uttarkashi (90 km Drive One way)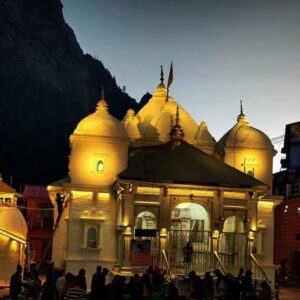 Early in the morning, drive to Gangotri.
Gangotri:

When you get to Gangotri (a town in the Uttarkashi district in the Indian province of Uttarakhand), take a religious bath in the holy Ganges. On the banks of the Bhagirathi River, close to the Ganges River's mouth, is a Hindu pilgrimage town. Because it is thought that Lord Shiva snared the great floods of the Ganges in his tangled locks there, the Gangotri Temple is immensely significant to everyone.
Make your way back to Uttarkashi for dinner after conducting pooja. The following breakfast, depart.
Day 5: Uttarkashi – Guptkashi (100 km)
After breakfast, we'll get ready to travel to Guptkashi through the Tehri Dam. In Guptkashi is the well-known Shree Vishwanath Temple. We leave the temple and head back to our hotel, where we spend the night.
Day 6: Guptkashi –  Kedarnath – Guptkashi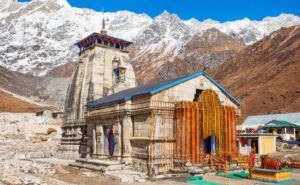 Early departure today for Kedarnath Darshan.
By Helicopter:

Drive up to the helipad as instructed by the reporting time, complete the boarding procedures, and wait here for your time slot. After arriving in Kedarnath, perform the early pooja and visit the temple before returning to the helipad to catch the return flight to Guptkashi for dinner and an overnight stay.

By Trek:

Upon arrival in Sonprayag in the morning, take a local vehicle to Gaurikund before beginning your trek (on foot or by horse) to Shree Kedarnath ji. You return to Guptkashi using the same route after Darshan. Accommodation is not included in the package if someone wishes to remain in Kedarnath. Every visitor to Kedarnath is responsible for arranging their own lodging and food.
Day 7: Guptkashi – Pipalkoti (136 Km)
Today, leave for Pipalkoti after breakfast. A little, beautiful town called Pipalkoti is located 1,260 MT above sea level. Check-in at the hotel and have a relaxing stay.
Day 8: Pipalkoti – Badrinath (81 Km)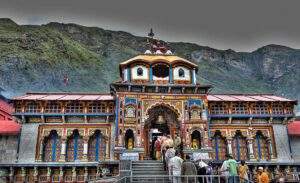 After breakfast, today, depart for Badrinath. Once you arrive, check into your hotel. After lunch, go to the temple for holy darshan, or pooja. Pilgrims can see Badrivishal there after taking a bath in the Tapt Kund. We are staying the night at the Badrinath Hotel for dinner.
Day 9: Badrinath – Rudraprayag (154 Km)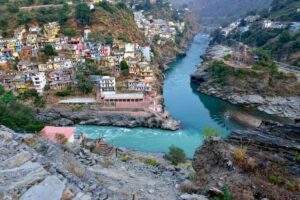 Visit Vyas Cave, Ganesh Cave, Bhim Pool, the source of the Saraswati River, and Mana Village this morning after breakfast (Mana Village: The Last Village Before The Tibetan Border), then take a car to Rudraprayag. When you arrive at Rudraprayag, check into your hotel. Stay the night in Rudraprayag.
Day 10: Rudraprayag – Haridwar (166 Km)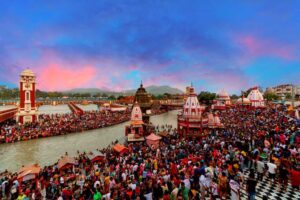 After breakfast, travel via Rishikesh to Haridwar. The Shivalik range of the Himalayas encircles the spiritual town of Rishikesh, often known as the "place of sages," on three sides. It is located on the Ganges River. It is stated that after Raibhya Rishi performed difficult penances, God appeared as "Hrishikesh," and as a result, this region first became known as Rishikesh. 
Later, go sightseeing at Laxman Jhula and Ram Jhula in Rishikesh. depart for Haridwar. On the last day of our Chardham yatra package from Haridwar, after breakfast, embark from Haridwar for your next destination with Happy Memories.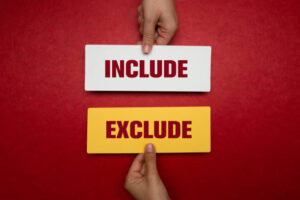 Package Inclusions
Hotel accommodation as per package same or similar hotels.

Meals as per package (Breakfast, Dinner).

Transfers and sightseeing as per above.

All toll tax, parking, fuel, and driver allowances.
Package Exclusions
Horse / Paalki / Helicopter for Trekking at Kedarnath. 

Meals in Kedarnath are not included.

Anything not mentioned under 'Package Inclusions'

All personal expenses, optional tours, and extra meals.

Any kind of entry fees anywhere if not mentioned in including.

Tips, travel insurance, medical insurance, laundry charges, liquors, mineral water, telephone charges.

Porter, pony, horse, cable car, boat, train tickets, air tickets charges.
Best Char Dham Yatra package from Haridwar 2023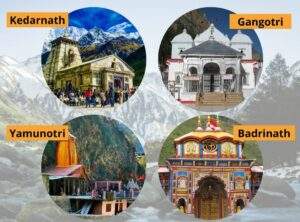 Best Char Dham Yatra package from Haridwar 2023: A prominent pilgrimage to India's four divine sites, Yamunotri, Gangotri, Kedarnath, and Badrinath, is the Chardham yatra tour. Accomplishing this once-in-a-lifetime occasion is something that lots of people wish for. When looking for the very best Chardham yatra trip, there are a couple of factors to consider.
Verify that the most effective

Chardham yatra packages

consist of all required documents and also solutions, such as transportation, resorts, food, and guides.

It's a good suggestion to search for the very best Chardham Yatra plans that include the terrific sightseeing and tour experiences that the Chardham Yatra needs to supply.

Before taking the package, make sure the traveling firm is respectable as well as has experience running the very

best Chardham yatra package

. If you choose the ideal plan, your Chardham Yatra experience will certainly be one you will not soon neglect.
Motherland India Holidays Pvt Limited offers several of the very best chardham yatra packages from haridwar and from other states too in the nation. When individuals travel to the four holy sites in Uttarakhand as part of a spiritual journey, these packages are crafted to give them a remarkable experience.
The company supplies a range of Best chardham yatra plans that may satisfy the demands of different visitors. Prices vary considerably, from budget-friendly bundles to extravagant alternatives with helicopter flights, as well as holiday accommodations. All programs include round-trip transport from Haridwar and Delhi (char dham yatra package from Delhi), comfy lodgings along the way, meals, and picturesque excursions. Travelers additionally have the alternative of taking part in extracurricular activities, including hiking and camping.
The best Chardham yatra packages are offered by Motherland India Holidays Pvt Limited at a variety of price points, from affordable options to luxurious overindulgences. As a result of their experienced team and thorough packages, your Chardham Yatra trip will be a great experience.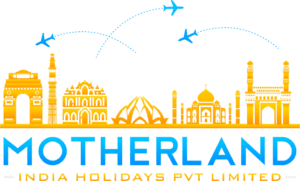 Cheapest Chardham yatra package from Haridwar 2023
Cheapest Chardham yatra package from Haridwar 2023: For individuals who want to visit the four most significant Hindu pilgrimage sites in India, the cheapest Chardham yatra package from Haridwar is a fantastic choice. This itinerary normally starts in Delhi and lasts for around 12 days, taking in Haridwar, Rishikesh, Yamunotri, Gangotri, Kedarnath, and Badrinath. Along with food, transportation services, and some sightseeing, the package offers simple but respectable lodging. During your visit to Haridwar to Chardham yatra package price at these holy locations, you may learn about Uttarakhand's culture and customs while covering all the essentials as part of our affordable package.
The Char Dham Yatra Package 2023 is an excellent option for travelers who want to experience the spiritual and cultural richness of India's sacred Himalayan region. This package includes a 12-day pilgrimage to the four Hindu holy sites of Yamunotri, Gangotri, Kedarnath, and Badrinath. All accommodations, meals, transportation, and guides are included in the package. The char dham best package also includes special activities such as a visit to Haridwar, Rishikesh, and the Valley of Flowers. The char dham yatra package cost from Haridwar for the package is very reasonable, making it an ideal choice for budget-conscious travelers. The package also provides travelers with the opportunity to take part in religious ceremonies, explore ancient temples and monasteries, and enjoy breathtaking views of the majestic Himalayas.
Haridwar to Chardham yatra package price by car 2023
The Char Dham Yatra from Haridwar by car offers the possibility to make your very own experience in the heart of India. The route takes you through some of the most spiritually-revered destinations in Hinduism: Yamunotri, Gangotri, Kedarnath, and Badrinath. You can take pleasure in panoramic views of snow-capped mountains in the process, along with visiting old holy places and also ashrams throughout the char dham yatra by own car.
char dham yatra package price by car Depending on the number of days you need to save, you could check out all 4 sites or concentrate on do dham yatra. Be sure to check out all the destinations in between! 
Additionally, driving as opposed to taking public transportation is excellent for those who like to go at their own pace and also take time out occasionally to discover whatever catches their eye. Also, Haridwar to Chardham yatra by car price is very budget-friendly.
Undertaking a Char Dham Yatra by car is an enjoyable experience, but it is essential to take all feasible precautions into consideration.
Those taking a trip ought to schedule reputable, cool automobiles from a recognized travel bureau, as well as bring their full documentation such as IDs and also medical certifications in case required.

It's recommended to keep a first aid package helpful for any health and wellness emergencies en route. Drivers should not speed up or travel recklessly as the terrain can be unforeseeable and harmful; when possible, take breaks throughout lengthy trips as well as stay knowledgeable about road problems whatsoever.

Lug lots of drinking water with you, avoid piling heavy luggage on top of the vehicle roof given that it triggers unneeded stress on the cars and truck engine and always check tire stress prior to starting the journey.

Finally, visitors should practice care while climbing up around temples to avoid any type of falls or accidents.
The Haridwar to Chardham yatra package price by car will cost you approx. ₹23000 for a good sedan car like an Etios or a Dzire, and is approx. ₹33000 for SUV car. And would take 160 to 240 hours, depending on traffic.
Emphasizes of Haridwar to Chardham yatra package price
Participate In Ganga Aarti on the financial institutions of the Ganges at Har- Ki- Pauri

Appreciate the appeal of the popular Kempty Falls

Take a holy dip in the Yamuna River and also execute rituals.

Appreciate Darshan at Yamunotri Gangotri holy place

Attend the thrilling aarti at Badrinath temple

Appreciate showering at Tapt Kund (Hot Spring).

Visit Laxman Jhula in Rishikesh.

Visit Adi Shankaracharya Samadhi in Kedarnath.

Go to the grand evening Aarti in Rishikesh.

Check out the last town in India, Mana village.
Char Dham Yatra Package from Haridwar by helicopter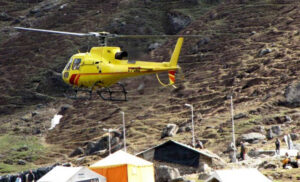 Char Dham Helicopter Yatra From Haridwar starting date as well as the closing day has actually been validated. The Char dham from Haridwar by helicopter will start on 13 May with the opening of the Yamunotri and Gangotri temples and also comply with the portal opening of Kedarnath and also Badrinath holy places after a number of days. 
So pack your bags and also publish a solution, Char Dham Helicopter Yatra From Haridwar, to see these four magnificent holy places as well as take the blessing of God and enjoy the sightseeing locations from above. Chardham yatra From Haridwar featured some unique budgets to ensure that everybody can manage our bundles. And also, it is advised that the Chardham by helicopter from Haridwar needs to be continued in a clockwise direction, so it will begin with Yamunotri, Gangotri, Kedarnath, and then Badrinath.
Terms for the trip by helicopter
The pilgrims must not bring baggage weighing more than 2 kg. Excessive quantities of travel luggage would not be admitted to the helicopter.

Every child over 2 years old has a complete ticket.

Do not be perplexed by reporting and separation times. Coverage begins 1 hour prior to departure time.

Travelers are requested to visit our office with a CTT coupon.

The minimum wait for the passenger would be 2-3 hours and depending on weather conditions.

All the holy places are located at high elevations, so pilgrims are required to bring a clinical set with them.

There is no restriction or giving in for kids or seniors.

Any type of added expense remaining as a result of poor weather conditions will be borne by the client itself.

Our services book the right to postpone the timing of flying as a result of bad weather

Handicapped and senior citizens would certainly be offered preferences

The time given to pilgrims for darshan is 1 hour and 30 minutes.

While taking a trip in a helicopter, we are exempt from your travel luggage.

If you try any routes during treks, we are not responsible for that.

All efforts would be made to suit passengers in their very own groups. However, it may not be possible regularly we have to divide pilgrims into teams for weight changes
chardham yatra package cost: Details
Rs. 70,000/- Per Person + (GST & Royalty Charges) with the same-day return.

Rs. 80,000/- Per Person + (GST & Royalty Charges) with night stay at Badrinath)

Maximum 6 Passengers in 1 Helicopter (Subject to weight not exceeding 400 kgs).
char dham yatra package from Haridwar 2023
The four holy locations of Yamunotri, Gangotri, Kedarnath, and Badrinath can be visited as part of our 10-day Char Dham Yatra tour package from Haridwar. Hindu mythology holds that engaging in a spiritual journey at least once during one's lifetime is imperative.
During your Chardham Yatra package by car from Haridwar, make sure to visit a few more well-known locations in addition to the Char Dhams, including Haridwar, Barkot, Uttarkashi, Guptakashi, Rudraprayag, and Rishikesh. The travel package includes cozy lodging, delectable meals, prompt transfers, and sightseeing tours.
You can change the itinerary of this well-designed Char Dham Yatra package tour from Haridwar to suit your needs and price range. At the best price, visit these four famous locations to bask in spirituality and take in their stunning beauty.
Chardham Yatra Tour Highlights
Pay homage to Divya Shila.

Darshan at the sacred Yamunotri and Gangotri Dham.

Sightsee the holy shrines of Uttarkashi.

Bath in the sacred hot water kund.

Visit the divine temples of Guptkashi.

Shower love at the Kedarnath Temple.

Take part in the Abhishek Pooja at Kedarnath.

Chant the name of Lord Badrinarayan at Badrinath Temple

Enjoy a tour of Mana Village, Brahma Kapal, Bhim Pul, Mata Murti Temple, and Vyas Gufa.

Rishikesh sightseeing tour.
FAQs about the Chardham yatra tour package from Haridwar 2023
What is the cost of a Chardham tour package from Haridwar?
The price of a 10 days 9 nights Char Dham Yatra package from Haridwar starts at INR 31,000 per person. However, the cost of the tour package depends on various factors, which can be changed with the modification of the itinerary.
What is the cost of the Char Dham Yatra package by car from Haridwar?
The cost of the Char Dham Yatra package by car from Haridwar depends on numerous factors, including the duration of the tour, sightseeing customization, and type of accommodation. You can contact us and talk with our travel expert for more information about the price of the tour. We also provide the facility for customization, which helps modify the itinerary as per your requirements and budget. 
How can I plan for the Chardham Yatra from Haridwar?
You can book the Char Dham Yatra by car from Haridwar with us. Motherland India Holidays Pvt. Limited offers a wide range of tastefully crafted Char Dham tour packages that allow you to visit the most revered sites in Uttarakhand. Embark on the holy sojourn with us and explore other tourist destinations in Uttarakhand.
How far is Gangotri from Yamunotri?
The average distance between Gangotri from Yamunotri is 46 kilometers (approx.)
How far is the distance from Haridwar to Kedarnath?
The distance from Haridwar to Kedarnath is 248 kilometers. However, you can travel till Sonprayag by road, as this is the last point where vehicles are allowed. After that, you have to trek or hire a pony for the Kedarnath Yatra. From Haridwar, you can travel by car, bus, and taxi to reach Kedarnath.
Is the Char Dham Yatra package from Haridwar inclusive of accommodations?
Yes! Your Charm Dham Yatra package from Haridwar is inclusive of accommodations.
What should I wear for my Char Dham Yatra from Haridwar?
You should cover your body with clothes that do not display your body, as all the Dhams are sacred. Respect the religious aura around you! Moreover, pack warm clothes with you as all the Dhams are surrounded by snow-covered peaks and nights are colder. Plus, keep an umbrella with you to protect yourself from unexpected rain showers. 
What essential things are required while visiting the Char Dham Yatra from Haridwar?
The essential things you must carry on your Char Dham Yatra from Haridwar include ID proof, a water bottle, good trekking shoes, an umbrella, and warm clothes.
What kind of food is available during the Charm Dham Yatra?
The most common food available during the Charm Dham Yatra is dry snacks in a small packet with other basic vegetarian foods. 
Can I find ATMs easily at the places included in my Chardham Yatra package from Haridwar?
Yes! You can find ATMs easily at the places included in your Char Dham Yatra package by car from Haridwar. But we suggest you take enough cash with you because the ATMs might get occupied with people as many devotees flock to the Chardham Yatra. You never know when ATMs will run out of cash. So, keep safeguarding yourself with enough cash in your pocket. 
How much taxi charges for Char Dham Yatra from Haridwar?
The taxi fare for Chardham yatra from Haridwar for Sedan is around Rs 31500 (for 10 days), which you can book by just paying 25% of the amount and can pay the rest of the amount at the time of arrival.
How many days are required for the Char Dham Yatra in Haridwar?
You can complete the Char Dham Yatra in 6 days and seek blessings at all four holy sites in Uttarakhand. 
How many seats are there in 1 helicopter?
Cost to Tour in a Private Helicopter: Each helicopter has a capacity to carry up to 6 passengers.
How much is the VIP darshan ticket at Kedarnath worth?
Long queues initially brought in extra revenue for the management, as more and more people started opting for 'VIP Darshan Seva," which allows pilgrims to visit the shrine without getting into queues by simply paying ₹ 2,100.
Which seat is best in the helicopter?
A helicopter that has all of the seats facing forward gives you the best view and makes it easier to enjoy the sights with everyone else on your tour. Having a forward-facing seat also helps any passengers in your group who may struggle with motion sickness, so that they can just sit back and enjoy the ride.
How much does Chardham Yatra cost in 2023?
There are different costs according to the package. If you book the Chardham Yatra by Road Ex-Haridwar then starting cost is 34,999 per person and from Delhi 34,999 per person.
What is the best season for Chardham Yatra 2023?
It should be noted that access to Char Dham is available for six months (May to October) only, the Best Season of Chardham Yatra is the months of May & June which are the summer season.
What is the duration of Char Dham Tour Packages?
Char Dham Tour Packages are normally completed in 7-9 days. We recommend you not to hurry and spend adequate time in each of the char dhams during the pilgrimage.
From where Char Dham Tours begin?
Most of the Char Dham Tours commence from Haridwar. Some of the tour operators may also offer Char Dham Packages from Rishikesh or Dehradun as well.