Chardham Yatra in Uttarakhand 2023- Motherland India Holidays
The Chardham Yatra in Uttarakhand, India, is a heavenly and religious pilgrimage tour that comprises visits to four holy shrines: Yamunotri, Gangotri, Kedarnath, and Badrinath.
"The journey commences at the Yamunotri temple, which is devoted to Goddess Yamuna and proceeds to the banks of the stunning Bhagirathi River for Gangotri Darshan. Following that is the highly revered Kedarnath Temple, which houses Lord Shiva's Jyotirlingam on the mountainside. Finally, we arrive at the Badrinath Temple, dedicated to Lord Vishnu, before going home with a revitalised soul and a sense of accomplishment from the entire adventure."
This spiritual journey leaves travellers feeling spiritually recharged as they learn about Indian mythology, deities, and culture while also exploring Uttarakhand's stunning natural beauty.
Yamunotri is a picturesque and sacred site in Uttarakhand, India's Garhwal area. It is the source of the sacred river Yamuna, which is very important in Hinduism. The Yamunotri temple is located at an elevation of 3,293 metres above sea level and can only be accessed by trekking for around 06 kilometres from Janki Chatti. 
The journey to this pristine site takes you through stunning scenery that includes lush flora, snow-capped mountains, and scenic waterfalls. Near the temple, one can also visit the Surya Kund and Gauri Kund hot springs, which have therapeutic properties. A bath in these hot springs is thought to cleanse the spirit and wash away sins. 
Gangotri

is a small town situated in the Indian state of Uttarakhand. It is known for its stunning landscape, which includes snow-capped mountains, lush green forests and crystal-clear streams. The town is named after the holy river Ganga (also known as the Ganges).
Did you know that according to Hindu mythology, the Ganges, the holiest of all rivers, was believed to have descended from heaven to earth at Gangotri? It is said that Lord Shiva released the mighty river from his locks and the water flowed down to the earth.
But, have you ever wondered where the actual source of this sacred river is located? Well, it's at Gaumukh in the Gangotri glacier, which is about 19 km away from the holy town of Gangotri. And the only way to reach there is by embarking on an exciting trekking adventure. The town also boasts several ancient temples that are frequented by Hindu pilgrims. 
One such temple is the Gangotri Temple, which dates back to the 18th century and is dedicated to Goddess Ganga. Visitors can also indulge in outdoor activities like trekking and camping in Gangotri's pristine wilderness. 
Kedarnath is a small town in Uttarakhand, India, located in the Himalayas. The village is well-known for its Kedarnath Temple, one of Lord Shiva's holiest sanctuaries. The temple is set among magnificent surroundings and raised at 3,583 metres, attracting tourists and pilgrims from all over the world. Aside from the temple, Kedarnath provides exceptional trekking opportunities to explore nature's breathtaking beauty. 
The hamlet serves as a base camp for various treks, including the Tungnath Temple Trek, the Chandrashila Peak Trek, and the Deoria Tal Trek.
Badrinath

is a sacred town in Uttarakhand's Chamoli district. It is located at an elevation of 3,100 metres above sea level on the banks of the Alaknanda River. The village is well-known for its Badrinath Temple, which is one of Hinduism's four important pilgrimage destinations known as the Char Dham Yatra. Over thousands of years, pilgrims have visited this temple devoted to Lord Vishnu. Every year, hundreds of pilgrims come from all over India and the world to seek Lord Badri's blessings. 
Aside from its religious significance, Badrinath is also renowned for its natural beauty. Badrinath, surrounded by towering snow-capped mountains, lush green forests, and quiet rivers, is an ideal tourist destination for those seeking spirituality and adventure in one location.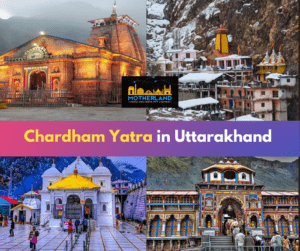 Benefits of Char dham Yatra
Embarking on a Chardham Yatra is an experience like no other. This holy pilgrimage in the lap of the Himalayas brings peace, tranquillity, and a sense of spiritual awakening to the mind and souls of people who undertake it. Apart from the religious significance, this journey offers breathtaking views of beautiful snow-clad peaks, lush green valleys, gurgling rivers, and serene waters. 
It provides an opportunity to explore India's rich cultural heritage by visiting ancient temples dedicated to Lord Shiva, Lord Vishnu, Goddess Ganga, and Goddess Yamuna. Furthermore, the refreshing air is good for health while trekking amidst this tranquil environment can help travelers rejuvenate their body spirit and mind. The hospitality of local residents is worth mentioning too as they welcome tourists with open arms which makes the Chardham Yatra a truly enriching experience for all.
Hindus in India believe that the Char Dham pilgrimage opens the gates to salvation by washing away all their sins. This voyage is also said to be necessary at least once in a lifetime. These four sanctuaries are extremely important in Hindu mythology. Shri Adi Shankaracharya attained liberation from reincarnation in the Shri Badrinath Dham, according to this mythology.
Yamunotri is the gateway to the Yatra. The renowned Gangotri shrine is the next stop. Following that, the pilgrim must visit Shri Kedarnath Dham and then Shri Badrinath Dham. The pilgrim obtains complete mental calm after finishing the Char Dham pilgrimage trek.
How can I plan for Chardham Yatra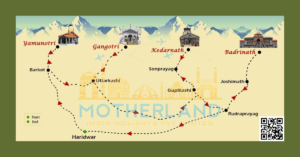 Planning a Chardham Yatra may be both exhilarating and intimidating, especially if you are unfamiliar with the schedule or logistics. 
To begin, investigate the many holiday packages offered by tour companies to discover which one best meets your budget and preferences. 

Consider factors such as accommodation, food, transportation, and journey guidance. 

Next, make sure you have all of the necessary permits and identification to visit these locations. 

It's also a good idea to prepare appropriately, with comfortable clothing ideal for variable weather and essential items such as medicines, toiletries, and food. 

Finally, keep an open mind and heart throughout this spiritual journey while enjoying the beauty of Uttarakhand's scenic landscape, which adds to the memorability of this pilgrimage tour!
Motherland India Holidays Pvt Ltd. is a leading travel company that provides an excellent Chardham Yatra Package. The programme includes visits to all of India's major spiritual centres, including Gangotri, Yamunotri, Kedarnath, and Badrinath. The company believes in offering its customers a hassle-free journey, which includes transportation, pleasant lodging with tasty food options, and knowledgeable guides that accompany them during the journey. 
The Chardham Yatra is a 10-night and 11-day soul-stirring religious tour that takes you to some of the most fabled sites in the Himalayas. Whether you're praying or enjoying the natural beauty surrounding you, Motherland India Holidays will make your trip one to remember for a lifetime. 
So, if you're looking for the perfect combination of spirituality and adventure, don't look any further than Motherland's Chardham Yatra Package.
Chardham Yatra Package Itinerary
Day 01: Delhi – Haridwar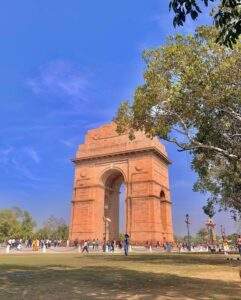 On the first day of the Char dham yatra package, our representative will receive you at Delhi airport or railway station from wherever you reach. You will commence your Chardham by overnight staying at a hotel in Haridwar.
Day 2: Haridwar – Barkot (170 km)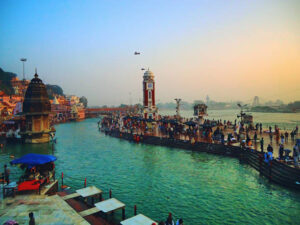 On the second day, participate in the Ganga Arti in the morning at "Har Ki Pauri" and visit Mansa Devi Temple. In the morning after breakfast check out of the hotel and drive to Barkot to continue our  Chardham yatra.
Day 3: Barkot – Yamunotri – Barkot (50 km Drive & 6 km – one way Trek)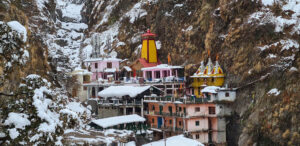 After breakfast, head to Yamunotri for some sightseeing before starting the 6 km trek from Janki Chatti to your first Chardham yatra pilgrimage destination. Return to your hotel for dinner after your tour. In-room breakfast and overnight stay.
Day 4

:

Barkot – Uttarkashi (100 km)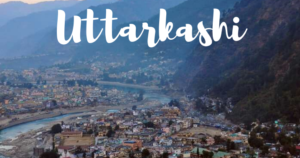 After breakfast, check out of the hotel and drive to Uttarkashi.
Uttarkashi: A holy town in Uttarakhand is called Uttarkashi. The capital of the city is called Uttarkashi. On the banks of the Bhagirathi River sits the district of Uttarkashi. In addition to the safe havens, the city is home to several interesting places for tourists to explore, including Dayara Bugyal, Dodi Tal, Gangnani, Sat Tal, Maneri, Nachiketa Tal, and Gangotri.
Day 05: Uttarkashi – Gangotri – Uttarkashi (90 km Drive One way)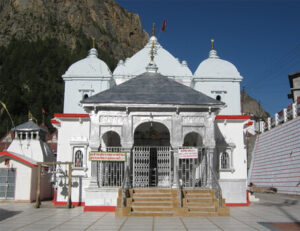 Early in the morning, drive to Gangotri.
Gangotri:

Around Gangotri are the sacred and fundamental obstacles of Uttarkashi, which also include Gaumukh, Kedartal, Yamunotri, Divya Shila, and Surya Kund. Near Yamunotri are a number of popular tourist spots for adventurers, such as Saptarishi Kund, Hanumanchatti, Govind Wildlife Sanctuary, and Har ki Doon Valley. Check into the hotel in Uttarkashi upon arrival. Dinner and the next day's stay.
Make your way back to Uttarkashi for dinner after conducting pooja. The following breakfast, depart.
Day 6: Uttarkashi – Guptkashi (100 km)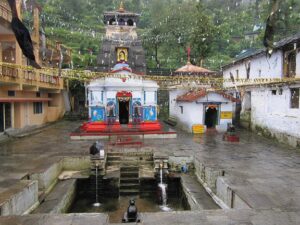 After breakfast, we'll get ready to travel to Guptkashi through the Tehri Dam. In Guptkashi is the well-known Shree Vishwanath Temple. We leave the temple and head back to our hotel, where we spend the night.
Day 7: Guptkashi –  Kedarnath – Guptkashi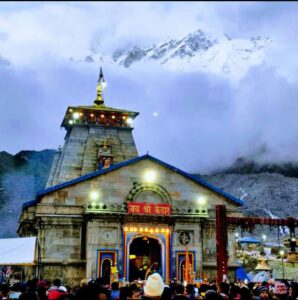 Early departure today for Kedarnath Darshan.
By Helicopter:

Drive up to the helipad as instructed by the reporting time, complete the boarding procedures, and wait here for your time slot. After arriving in Kedarnath, perform the early pooja and visit the temple before returning to the helipad to catch the return flight to Guptkashi for dinner and an overnight stay.

By Trek:

Upon arrival in Sonprayag in the morning, take a local vehicle to Gaurikund before beginning your trek (on foot or by horse) to Shree Kedarnath ji. You return to Guptkashi using the same route after Darshan. Accommodation is not included in the package if someone wishes to remain in Kedarnath. Every visitor to Kedarnath is responsible for arranging their own lodging and food.
Day 8: Guptkashi – Pipalkoti (136 Km)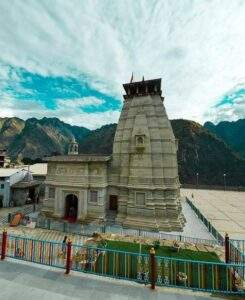 Today, leave for Pipalkoti after breakfast. A little, beautiful town called Pipalkoti is located 1,260 MT above sea level. Check in at the hotel and have a relaxing stay.
Day 9: Pipalkoti – Badrinath (81 Km)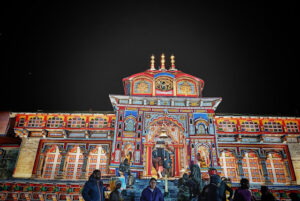 After breakfast, today, depart for Badrinath. Once you arrive, check into your hotel. After lunch, go to the temple for holy darshan or pooja. Pilgrims can see Badrivishal there after taking a bath in the Tapt Kund. Staying the night at the Badrinath Hotel for dinner.
Day 10: Badrinath – Rudraprayag (154 Km)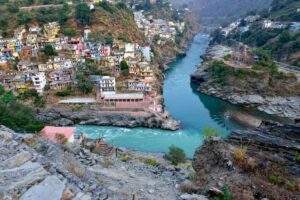 Visit Vyas Cave, Ganesh Cave, Bhim Pool, the source of the Saraswati River, and Mana Village this morning after breakfast (Mana Village: The First Village Before The Tibetan Border) then take a car to Rudraprayag. When you arrive at Rudraprayag, check into your hotel. Stay the night in Rudraprayag.
Day 11: Rudraprayag – Rishikesh (138 Km)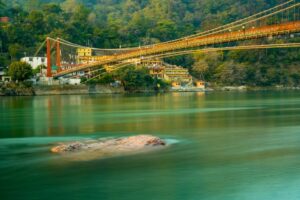 After breakfast, travel via Rishikesh to Dehradun. The Shivalik range of the Himalayas encircles the spiritual town of Rishikesh, often known as the "place of sages," on three sides. It is located on the Ganges River. It is stated that after Raibhya Rishi performed difficult penances, God appeared as "Hrishikesh," and as a result, this region first became known as Rishikesh. Later, go sightseeing at Laxman Jhulla and Ram Jhulla in Rishikesh. depart from Haridwar.
Day 12: Rishikesh – Haridwar – New Delhi (237 Km)
On the last day of our Chardham yatra package 2023; After breakfast, embark for New Delhi for your next destination with Happy Memories.
Is char dham yatra safe
While security may be an issue due to its remote location and unpredictable weather conditions, Char Dham Yatra is usually very safe. The government has taken measures to improve road connectivity and other infrastructure to ensure the regular safety of pilgrims on their journey. 
However, it's still important to take necessary precautions such as being aware of your surroundings, avoiding isolated areas, not travelling alone or under extreme weather conditions, carrying adequate medical supplies including relevant medication for altitude sickness if required, and following guidelines provided by local authorities. 
With proper planning and care for personal safety and physical well-being, Char Dham Yatra can be a wonderful experience that leaves a lasting spiritual impact.
If you're planning on embarking on the Char Dham Yatra with us (Motherland India Holidays Pvt Ltd), then let me tell you that you have absolutely nothing to worry about. The safety of pilgrims is paramount and Motherland is fully committed to ensuring that your journey is hassle-free and secure. From arranging comfortable accommodations, reliable transportation, and experienced tour guides who will take care of all your needs during the yatra – their focus on safety is unparalleled. 
So don't stress yourself out unnecessarily – sit back, relax, and enjoy your spiritual journey with full confidence knowing that Motherland has got you covered. Trust us when we say, it'll be an unforgettable experience.
Char dham yatra cost per person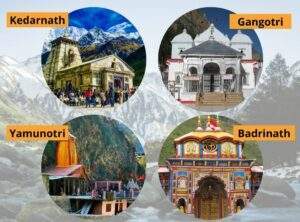 The chardham yatra cost per person in 2023 varies depending on the form of transportation and lodging chosen by each pilgrim based on its suitability. The approximate cost of attending the Char Dham, taking into account the mode of transportation chosen, is provided here.
Motherland India Holidays Pvt. Ltd. has made this budget for the spiritual trip of Char Dham Yatra: 
| | |
| --- | --- |
| Packages | Chardham yatra cost per person (in Rs.) |
| Chardham Yatra with Helicopter | INR 1,85,000 |
| Chardham yatra from Haridwar | INR 33,999 |
| Chardham Yatra from Delhi | INR 34,999 |
Is chardham yatra open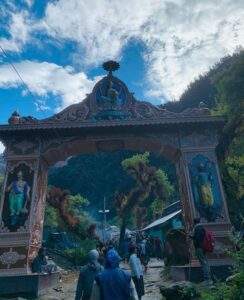 The Chardham Yatra has begun in earnest. Pilgrims travel from all across India and the world to seek blessings and cleanse their minds and bodies. The Yatra was closed from 2020 to 2022 due to the epidemic. 
However, due to strict Covid guidelines and limited capacity, devotees' doors were finally opened this year. It is a must-see for spiritual seekers because of the stunning mountain ranges, old temples with outstanding works of art, and peaceful settings. 
The Char Dham Yatra in Uttarakhand is only open for six months to pilgrims. The Char Dham Yatra will begin on 22nd April 2023, this year. The temples, as previously stated, normally open in April and remain open until November.
The opening dates, according to reports, coincide with the auspicious day of Akshaya Tritiya, also known as Akha Teej. Similarly, the celebrations of Vijay Dashami, Bhai Dooj, and Diwali influence the closing dates. The dates are also decided by the Hindu calendar, Panchang, and are normally proclaimed by the Char Dham temple committee and the Kedar-Badri Mandir Samiti.
Every year, the Yamunotri and Gangotri temples open on Akshaya Tritiya, followed by the Kedarnath and Badrinath temple portal openings a few days later.
| | |
| --- | --- |
| Shrines | Opening Dates |
| Yamunotri Temple | 22nd April 2023 |
| Gangotri Temple | 22nd April 2023 |
| Kedarnath Temple | 25th April 2023 |
| Badrinath Temple | 27th April 2023 |
2023 में चार धाम की यात्रा कैसे करे: पूर्ण जानकारी | Char Dham Trip Guide 2023 ;गंगोत्री ,यमुनोत्री केदारनाथ ,बद्रीनाथ रोड ,ट्रैन ,हवाई मार्ग 

चार धाम यात्रा पैकेज 2023 (उत्तराखंड) न केवल भारतीय भक्त में लोकप्रिय है बल्कि यह विदेशियों को भी आकर्षित करती है। भक्तों का मानना है कि एक बार जब आप चार धाम यात्रा करते हैं तो भक्तों के सभी पाप क्षमा किए जाते हैं, लोगों ने चार धाम यात्रा को हर किसी के लिए जरूरी माना।

Modes of Registration: · 1) Online through this Web Portal · 2) Through Mobile Application – Tourist Care

Uttarakhand

(Download Android App & iOS App )

1. HARIDWAR TO PHOOLCHATTI, VIA BARKOT; 2. PHOOLCHATTI TO YAMUNOTRI ; 3. PHOOLCHATTI TO HARSIL; 4. HARSIL TO GANGOTRI AND UTTARKASHI

Information about opening dates of popular Chardham temples of Uttarakhand- Badrinath, Kedarnath, Gangotri & Yamunotri for 2023.

The doors of Kedarnath Dham will open on April 25 and Badrinath Dham on April 27

Char dham opening & closing dates for 2023 Kedarnath 25 April Yamunotri Opening Date 22 April Gangotri Opening Date 23 April Badrinath Opening Date 27 April 2023
FAQs related to the Chardham Yatra in Uttarakhand 2023- Motherland India Holidays
Can I go to Char Dham by helicopter? 
Yes, there are helicopter tours to Char Dham from Dehradun. Many heli companies offer "2 Dham Tours" covering Kedarnath and Badrinath on the same day. From Dehradun, Char Dham Heli Tours can be accomplished in 3-5 days.
Which is the best time of year to visit Char Dham?
Char Dham is best visited between May and June 15. Avoid going to Char Dham during the rainy season. The month of October is also ideal for visiting the Char Dham Temples.
Is Char Dham still open?
Uttarakhand's Char Dhams are open from May through October. During the winter, the Char Dham temples are closed. The Char Dham's closure dates coincide with Diwali.
How long do Char Dham Tour Packages last? 
Typically, Char Dham Tour Packages take 7-9 days to complete. We urge that you take your time and visit each of the char dhams on your pilgrimage.
Where do Char Dham Tours begin? 
The majority of Char Dham Tours begin in Haridwar. Some tour operators may also provide Char Dham Packages from Rishikesh or Dehradun.
When Char Dham Yatra will start in 2023?
The Char Dham Yatra starts on 22nd April 2023, and the tentative closing date of the yatra is 15th November 2023 (tentative). The bookings for the Char Dham Yatra 2023 are open, so Book Now.
Will Kedarnath reopen on 2023?
The pilgrimage to Kedarnath is a sacred journey for the followers of Lord Shiva. The holy shrine is set to open on April 25, 2023, and there are certain guidelines you need to keep in mind before visiting.
How to register for Char Dham Yatra 2023?
To register for the Chardham Yatra 2023, you need to visit the website registrationandtouristcare.uk.gov.in and click on the Register/Login button. Then, you will be taken to an online form where you can enter your personal details accurately and complete the registration process. To verify your registration, you will receive a message with a code (OTP) sent to your mobile phone and email. (Read More)
Why Kedarnath is at risk again?
Due to changes in weather that are occurring over longer periods of time, collisions between natural elements are becoming increasingly probable. Many experts believe that global warming is the main cause of these changes, which are also causing glaciers across the Himalayas to melt, including one located above Kedarnath.
Read More:
Chardham yatra travel tips 2023
chardham yatra places route map
Chardham yatra from Surat 2023
Chardham yatra registration 2023
Chardham yatra 2023 opening date
How much 4 dham yatra costs 2023
Chardham yatra from Mumbai 2023
Chardham yatra by Helicopter 2023
When Chardham Yatra start in 2023
Chardham Yatra from Bangalore 2023
Chardham yatra from Hyderabad 2023
Current status of Chardham yatra 2023
Things to carry for chardham yatra 2023
When Badrinath Dham will close in 2023
Haridwar to Chardham yatra by bus 2023
Chardham yatra from Haridwar by car 2023
Chardham Yatra Package from Chennai 2023
What is the last date of Kedarnath yatra 2023
When Kedarnath will open for tourist in 2023
Chardham yatra package from Bangalore 2023
Chardham yatra by helicopter from Delhi 2023
Which month is better for char dham yatra 2023
Chardham yatra route map from Haridwar 2023
How to Plan Char dham Yatra from Mumbai 2023
Char Dham yatra package for senior citizens 2023
Chardham Yatra Package from Delhi by Train 2023
Chardham yatra tour package from Haridwar 2023
Chardham Yatra Package from Delhi by Helicopter 2023
Chardham Yatra in 7 days 2023- Motherland India Holidays
When Badrinath dham will open in 2023- Motherland India Holidays