When Kedarnath will open for tourist in 2023- Motherland India Holidays
When Kedarnath will open for tourist in 2023- Motherland India Holidays: The Char Dham Yatra is scheduled to start on April 22, the auspicious day of Akshay Tritiya, once all necessary preparations have been made. On April 25, 2023, the devotees will be able to enter Kedarnath, though.
In Uttarakhand, there are several temples. The holy sites which make up the Char Dham are found in the hill state, that draws a large number of pilgrims.
The Char Dham, which includes Yamunotri, Gangotri, Kedarnath, and Badrinath, is regarded as the holiest location in Hinduism.
Due to severe weather, the doors of Kedarnath are closed to pilgrims from November to mid-April. However, they remain open in the summer.
The temple shrine will open at 6:20 AM on April 25 when the gates are opened on that day.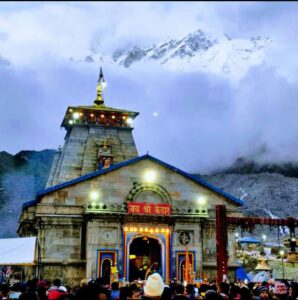 Kedarnath Yatra 2023 registration
Kedarnath Yatra 2023 registration: If you're planning on undertaking the Kedarnath Yatra in 2023, it's important to know that registrations are compulsory. It's crucial to plan ahead and register early as the number of visitors during peak season can often lead to delays and overcrowding. 
The registration process can be done online through the official government website or via designated booking agents. 

During registration, travelers will need to provide personal details such as their name, address, contact information and travel dates. 

Additionally, there may be medical forms that need to be completed for the safety of all pilgrims. 

Once registered, you'll receive a permit to undertake the journey along with a guidebook containing useful information regarding the trek. 
As part of your preparations, make sure you have all necessary documentation in order beforehand so your journey is smooth and hassle-free when embarking upon this significant pilgrimage experience.
Steps to apply for Kedarnath Yatra Registration Form 2023
Firstly visit the

official website

of Kedarnath Yatra

Select the option of registering on the home page

Now click on the registration link

Then, read the travel details carefully and fill in the details like date of birth, name, route of journey, date of journey, etc.

Now, upload the scanned passport photo

Then Pay the Registration Fee

As soon as you complete these procedures carefully, click on the submit button

Here, your registration is completed successfully

Finally, take a printout of the Kedarnath Yatra Online Registration Form for further use.
Kedarnath Yatra Registration 2023: Highlights
| | |
| --- | --- |
| Post Name | Kedarnath Yatra Registration 2023 |
| State  | Uttarakhand |
| Year | 2023 |
| Registration Mode | Online |
| Registration Process | Through Official Website |
| Mail | support-ucdb@uk.gov.in |
| Pilgrims Support Timing | Monday to Saturday, 10a.m to 5p.m |
| Registration Charges | Rs. 150 |
| Official Website | https://badrinath-kedarnath.gov.in |
Kedarnath Yatra 2023 Helicopter booking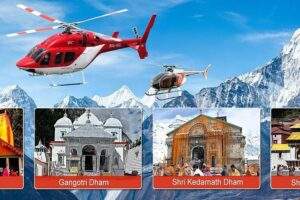 Kedarnath Yatra 2023 Helicopter booking: The most popular attraction in Chardham each year is Kedarnath Dham. Each year, thousands of devotees travel to Gaurikund or Kedarnath via a 16-kilometer hike or by helicopter 2023 from Sitapur, Phata, Guptakashi, Narayan Koti, and Sersi. Additionally, pilgrims are booking helicopter tours 2023 to Kedarnath for the same day from Guptakashi, Phata, Sitapur, and Sirsi.
You can book helicopter tickets for Kedarnath online after the government's announcement. Flying will take place from May 29 2023 to July 15, 2023, during the summer season (the mentioned dates are merely estimates until a government decision).
Conditions for the 2023 Kedarnath Helicopter Tour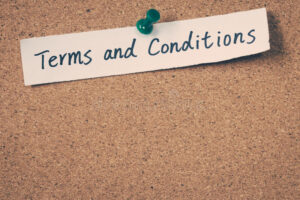 Bookings are only confirmed once full payment has been received and a list of all passengers' names, ages, and weights has been provided.

No name changes are allowed and the reservation and ticket cannot be transferred.

Any kind of government identification must be carried by every passenger and presented at the helipad.

The Government of Uttrakhand has approved the ticket rates, and in the event of a price or contract modification, the company or the passenger will settle the refund or excess as necessary.

Overweight passengers (those weighing more over 85kg) would incur an extra fee of Rs 150 per kg.

For passengers returning the same day, just 2 hours would be allotted for Kedarnath darshan.

Passengers must purchase a Priority Dharshan slip from Shri Kedarnath Ji Mandir Samiti, accessible at the helipad, for Rs. 1100 per person or Rs. 2100 for 4 pax, in order to return the same day.

For children older than 2, the full fee will be charged. Infants under the age of two will not receive a seat and will be charged 10%.

Children, senior citizens, women, and two-way travellers will be given preference over one-way travellers.

At the designated reporting time, each traveller must report.

Passengers are permitted to bring only one item of maximum 3 kilogrammes.

The passenger for the following day will be given priority over the one for the previous day if the flight is ever cancelled for the day.
Kedarnath close Date 2023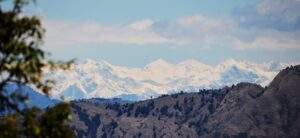 Kedarnath close Date 2023: One of the major pilgrimage sites in the country is the Kedarnath Temple, and its opening day has been set. According to reports, this temple will be open to visitors starting at 6:30 AM on April 25 this year. In 2023, on the auspicious day of Bhai Dooj, November 14, the temple would reportedly close its doors to visitors.
Every year, thousands of pilgrims travel to this temple in Uttarakhand, which is located at a high elevation. This temple houses one of India's 12 Jytorlingas and is a stop on the Char Dham pilgrimage route. For your reference, the Char Dham of Uttarakhand is the collective name for the four shrines that are situated inside the Garhwal Region.
Opening date for the Kedarnath Temple in 2023
The sacred festival of Akshaya Tritiya was scheduled to start on April 25, 2023, when the Lord Kedar statue was to be moved from Ukhimath to the main temple as part of the Kedarnath Temple Yatra.
Closing date for the Kedarnath Temple in 2023
On the auspicious night of Bhai Dooj, November 14, 2023, the Kedarnath temple will be closed for the duration of the festival.
Badrinath opening date 2023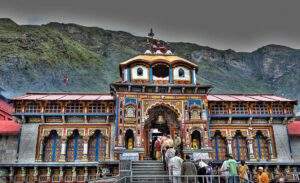 Badrinath Temple will open on 27 April 2023 at 07:10 am and will be closed on 21 Nov 2023 (tentative). From April 2023, Lord Badrinath's heavenly sanctum will be open to visitors. The day was chosen during the auspicious Basant Panchami celebration at Raj Darbar, which was followed by the customary Gadu Ghada—the oil-filled pitcher that is traditionally handed to the temple before its gates open. From April 2023 onward, Lord Badrinath will go on his expedition. On Vijaya Dashami in 2023, the portal of the Badrinath temple will close.
Opening and closing date of Kedarnath Package
The Badrinath yatra start date 2023 is something that many people are interested in. Users that fit this description should review the following crucial information:
It will begin on April 27, 2023, for the Badrinath yatra.

On Vijayadashmi, it is customary to declare the closure date for Badrinath Dham Kapat.

The holy shrine usually gets closed after the festival of diwali. The exact closing date yet to be decided.

Every year, The Badrinath Shrine receives a very heavy snowfall. So, it gets closed for almost six month.
Kedarnath Yatra e-pass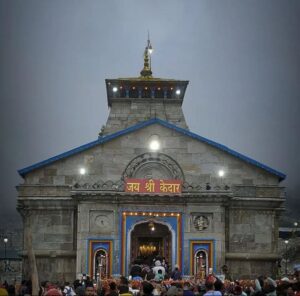 You have come there means you must be planning to go on the Kedarnath Yatra this year, make sure to get your hands on the Kedarnath Yatra e-pass. A digital pass that permits you to embark on the holy journey and visit the renowned Kedarnath Temple amidst the magnificent aura of the Garhwal Himalayas.
Important Note: It is compulsory for every devotee to obtain the e-pass before commencing their yatra in order to maintain social distancing and prevent overcrowding at once. The pass allows one person to complete a yatra in one day accommodated with 50 pilgrims. So, don't forget to carry your valid photo, identification proof as well as medical certificate along with you while applying for it online. Therefore, save yourself some hassle and book your Kedarnath Yatra e-pass today.
Online Kedarnath Yatra 2023 e Pass Download
For all pilgrimages, this is a holy journey. We are aware that the E-pass can only be downloaded through the official website:
It is first necessary for you to log into the official website.
Then, on the dashboard section, you can view every individual in your family's pass.
To download, simply click.
For Yatra, you must have to print out this page.
Point to be noted: Without an ePass, you will not be permitted to begin your journey to the Kedarnath Yatra. To obtain an ePass, you must first register on the official website. The post has already covered the registration process in depth.
FAQs related to When kedarnath will open for tourist in 2023?
Is Kedarnath opening in 2023?
Kedarnath will be opened on April 25 followed by Badrinath on April 27. Kedarnath will throw open its doors on Tuesday and Badrinath will open for pilgrims on next Thursday.
What is the last date of Kedarnath Yatra 2023?
On the holy eve of Bhai Dooj, Kedarnath temple will be closed for the winter on the 14 November 2023.
Which month is best for Kedarnath trip?
Summer Season (April-June)
Can I visit Kedarnath without registration?
For this year's Char Dham Yatra in Uttarakhand, the registration process has been made mandatory for all tourists. 
Can I visit only Kedarnath without registration?
No, Char Dham registration is a compulsory document for those who are planning to visit Badrinath, Kedarnath, Gangotri, Yamunotri temples or Hemkund Sahib in Uttarakhand.
How many days required to visit Kedarnath?
Kedarnath has the lengthiest trek. It takes around 10-12 days to visit all the temples.
Can we see snow in Kedarnath in May?
The best time to visit Kedarnath is between September to October and May to June when the snow has melted and the rainfall is also not there. May is a peak month and remains crowded.
At which time Kedarnath is less crowded?
The best time to visit Kedarnath is during the month of May as soon as temple reopens or during September -October when the crowd is less.
Is there oxygen problem in Kedarnath?
The oxygen depletion is measured in atmospheric pressure or percent in less oxygen. At Kedarnath, the atmospheric presence of oxygen is only 40 percent of the required level. This means that the lungs must breathe faster and the heart must pump more to retain the oxygen level in the body.
Can a girl go alone to Kedarnath?
Kedarnath is an excellent destination for someone who is new to solo travel because there are so many incredible places to visit, dishes to sample, and attractions to see.
Can I go Kedarnath by own car?
Gaurikund is the nearest motorable area from Kedarnath. You can also hire a cab from Dehradun if you want to enjoy that lovely stretch at your own will.
Is medical certificate required for Kedarnath?
Officials said while bringing a health certificate isn't mandatory, 'responsible behaviour' regarding their health is expected from pilgrims.
Is Kedarnath trip difficult?
The Kedarnath Trek is a moderate to difficult 18-kilometer trek that necessitates a reasonable level of physical fitness. Ideally, you should be starting the trek at around 4:30 a.m. so you can finish it by 2pm.
Can I visit Kedarnath now?
From May to October is the best time to visit Kedarnath. During winter months, the town remains closed due to heavy snowfall. The temple has been shut for the winter of 2022-23.
Is Kedarnath safe in October?
May to June and September to October are considered the best months to visit Kedarnath. 
Read More:
Chardham yatra travel tips 2023
chardham yatra places route map
Chardham yatra from Surat 2023
Chardham yatra registration 2023
Chardham yatra 2023 opening date
How much 4 dham yatra costs 2023
Chardham yatra from Mumbai 2023
Chardham yatra by Helicopter 2023
When Chardham Yatra start in 2023
Chardham Yatra from Bangalore 2023
Chardham yatra from Hyderabad 2023
Current status of Chardham yatra 2023
Things to carry for chardham yatra 2023
When Badrinath Dham will close in 2023
Haridwar to Chardham yatra by bus 2023
Best travel agency for Chardham yatra 2023
irctc Chardham yatra from Hyderabad 2023
Chardham yatra from Haridwar by car 2023
Chardham Yatra Package from Chennai 2023
What is the last date of Kedarnath yatra 2023
Chardham yatra package from Bangalore 2023
Chardham yatra by helicopter from Delhi 2023
Which month is better for char dham yatra 2023
Chardham yatra route map from Haridwar 2023
How to Plan Char dham Yatra from Mumbai 2023
Char Dham yatra package for senior citizens 2023
What is the cost of Char Dham yatra package 2023
Chardham Yatra Package from Delhi by Train 2023
Chardham yatra tour package from Haridwar 2023