Char dham yatra package cost from Mumbai 2023
If you're planning to embark on a spiritual journey and want a hassle-free experience, the Char Dham Yatra package from Mumbai might just be what you're looking for. This pilgrimage takes you through four sacred shrines in Uttarakhand – Yamunotri, Gangotri, Kedarnath, and Badrinath.
The package typically includes transportation facilities from Delhi (you have to come to Delhi on your own as we offer our package from Mumbai) to Dehradun/Haridwar, accommodation, meals, and the necessary permits for the pilgrimage. You can expect to travel comfortably in an AC bus or train with fellow devotees.
With this package, all that's left for you is to immerse yourself in devotion while enjoying breathtaking views of nature along the way.
The "Char dham yatra package cost from Mumbai" covers all travel expenses for this revered journey. Prices vary depending on the package options available, with most ranging between INR 29,999 and INR 39,999 per person. Some packages include meals, accommodations, and transportation throughout the trip.
It's important to thoroughly research different packages before booking to ensure that they meet your specific needs and preferences. As this is a highly popular route for both tourists and devotees alike, be sure to book early, as groups tend to fill up quickly during the peak season months of May through June and September through October.
And it's best to check the itinerary beforehand and make sure it fits your schedule, as this pilgrimage can take up to 12 days and 11 nights, depending on the tour operator. Be sure to pack comfortable clothing, footwear suitable for trekking/hiking and other essentials for high-altitude regions.
Recommended Tour Packages
13 best chardham yatra places to visit 2023
Chardham yatra package from Vijayawada 2023
Do dham yatra by helicopter from Haridwar 2023
Here is our(MIHPL's) best-detailed itinerary for the chardham yatra
Day 01: Delhi to Haridwar (220kms/5-6hr)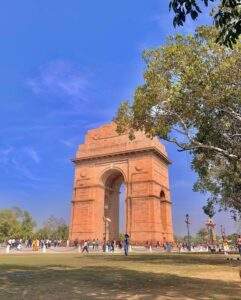 On the first day of the Chardham Yatra, take a flight or train from Mumbai airport or railway station; our representative will receive you at Delhi airport or railway station, wherever you reach. You will commence your Chardham yatra by staying overnight at a hotel in Haridwar.
Day 02: Haridwar to Barkot (210kms/7-8hr)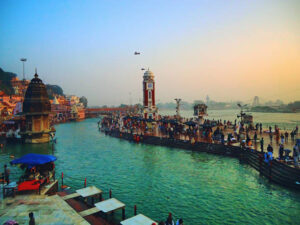 On the second day, participate in the Ganga Arti in the morning at "Har Ki Pauri" and visit Mansa Devi Temple. In the morning, after breakfast, check out of the hotel and drive to Barkot to continue our Chardham Yatra package from Hyderabad by train.
Day 03: Barkot to Yamunotri to Barkot (Drive 45 km)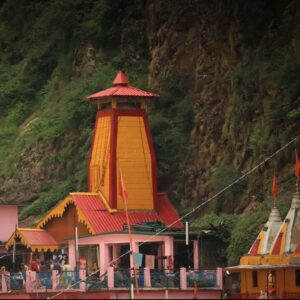 After breakfast, head to Yamunotri for some sightseeing before starting the 6 km hike from Jankichatti to your first Chardham yatra pilgrimage destination. Return to your hotel for dinner after your tour. In-room breakfast and overnight stay
Day 04: Barkot to Uttarkashi (Drive 100 km)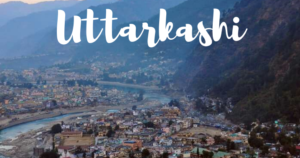 In order to continue the Chardham Yatra and reach the next destination, check out of the hotel and drive to Uttarkashi after breakfast.
Uttarkashi is the name of a sacred town in Uttarakhand. Uttarkashi is the name of the city's capital. The district of Uttarkashi is located along the banks of the Bhagirathi River.
The sacred and basic obstacles of Uttarkashi, including Gaumukh, Kedartal, Yamunotri, Divya Shila, and Surya Kund, are located all around Gangotri. There are several well-known tourist destinations for explorers close to Yamunotri, including Saptarishi Kund, Hanumanchatti, Govind Wildlife Sanctuary, and Har ki Doon Valley.
Day 05: Uttarkashi to Gangotri to Uttarkashi (Drive approx. 100 km)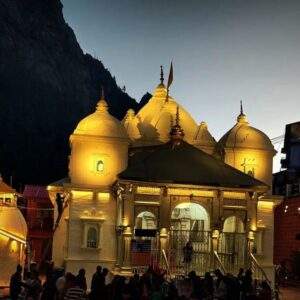 To go ahead with the Chardham Yatra and drive to Gangotri in the early morning.
When you visit Gangotri (a town in the Uttarkashi district in the Indian province of Uttarakhand), take a religious bath in the holy Ganges. On the banks of the Bhagirathi River, close to the Ganges River's mouth, is a Hindu pilgrimage town. Because it is thought that Lord Shiva snared the great floods of the Ganges in his tangled locks there, the Gangotri Temple is immensely significant to everyone.
Day 6: Uttarkashi to Guptkashi (Drive 223 km)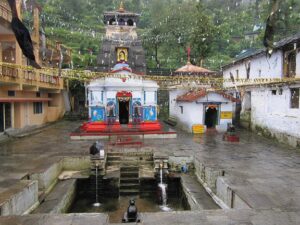 While en route to Guptkashi during the Chardham Yatra, our driver will stop at the extremely well-known Tehri Dam. A person can check into the hotel upon arrival in Guptkashi. However, it is advisable to visit the well-known temples in the area in the evening, such as Ard Nareshwar Temple and Kashi Vishwanath Temple.
Day 7: Guptkashi to Kedarnath (Drive 30 km)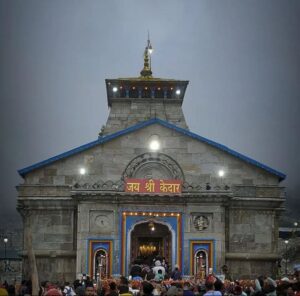 Arrive at the transport parking lot at Sonprayag early in the morning. Take a local vehicle/jeep at your own risk to go the two kilometers to Gaurikund. Your hike to Kedarnath can begin once you arrive in Gaurikund (16 kilometers one way).
Those who wish to travel by helicopter, which costs approximately Rs 12000 per person (80kg weight), will be dropped off at the Guptkashi/Phata/Sirsi Helipad. Those who wish to hire a pony or palki at their own expense (approximate cost suggested for a pony for the return journey: Poni Rs 3000/-, Palki Rs 10000/-).
Day 8: Guptkashi to Joshimath (Drive 160 km)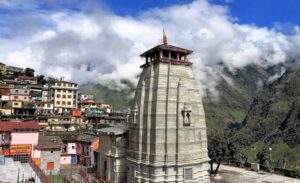 To continue the Chardham Yatra from Mumbai, we will drive towards Joshimath through Chopta and Ukhimath in the morning after breakfast. Once in Joshimath, check in at the hotel. After visiting the Narsingh Temple in the evening, pilgrims Stay the night at the Joshimath Hotel.
Day 9: Joshimath to Badrinath (Drive 45 km)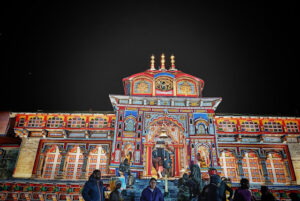 After breakfast, depart for Badrinath. Once you arrive, check into your hotel. After lunch, go to the temple for holy darshan, or pooja. Pilgrims can see Badrivishal there after taking a bath in the Tapt Kund. Staying the night at the Badrinath Hotel for dinner.
Day 10: Badrinath to Rudraprayag (154 Km / 5 hours)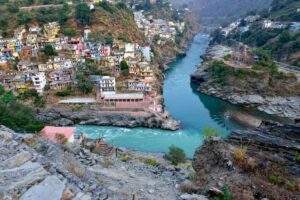 Visit Vyas Cave, Ganesh Cave, Bhim Pool, the source of the Saraswati River, and Mana Village this morning after breakfast (Mana Village: The First Village of India), then take a car to Rudraprayag. When you arrive at Rudraprayag, check into your hotel. Stay the night in Rudraprayag.
Day 11: Rudraprayag to Rishikesh (Drive 138 km / 4 to 4.5 hours)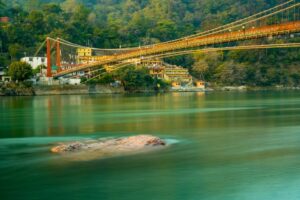 After breakfast, travel via Rishikesh to Dehradun. The Shivalik range of the Himalayas encircles the spiritual town of Rishikesh, often known as the "place of sages," on three sides. It is located on the Ganges River. It is stated that after Raibhya Rishi performed difficult penances, God appeared as "Hrishikesh," and as a result, this region first became known as Rishikesh.
Later, go sightseeing at Laxman Jhula and Ram Jhula in Rishikesh. depart from Haridwar.
Day 12: Rishikesh to Haridwar to Delhi (Drive 237 km/4 hours)
On the last day of the Char dham yatra package cost from Mumbai, check out of the hotel and make your way to the airport or railway station in Delhi for your flight to Mumbai in the morning after breakfast.
---
Char dham yatra package from Mumbai irctc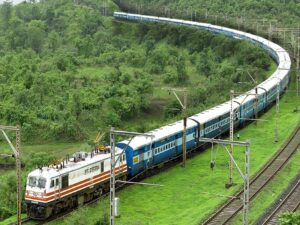 The 2023 IRCTC Chardham Yatra Package, for tourists and committed pilgrims, the Indian Railway Catering and Tourism Corporation (IRCTC) has unveiled yet another tour package. Haridwar, Yamunotri, Gangotri, Kedarnath, Badrinath, and Rishikesh are all included in the Char Dham Yatra. 11 nights and 12 days of tours are included in the package.
From the Mumbai airport, the IRCTC's Char Dham Yatra trip will depart for Delhi, Haridwar, Barkot, Jankichatti, Yamunotri, Uttarkashi, Gangotri, Guptkashi, Son Prayag, Kedarnath, Badrinath, Delhi, and Mumbai.
IRCTC Chardham Yatra Tour Package: All You Need to Know
Duration: 11 Nights/12 Days
Destination Covered: Mumbai – Delhi – Haridwar – Barkot – Jankichatti – Yamunotri – Uttarkashi – Gangotri – Guptkashi – Son Prayag – Kedarnath – Badrinath – Haridwar- Delhi – Mumbai
Origin: Mumbai
Upcoming date of journey: May 21, 2023
Check out the package cost (per person) for the Chardham Yatra Tour Package by IRCTC:- The tour package costs differ depending on whether a person is traveling alone or with a partner.
| | |
| --- | --- |
| Cost per Person (In INR): – |   |
| Single occupancy | INR 91,400/- |
| Double occupancy | INR 69,900/- |
| Triple occupancy | INR 67,000/- |
| Child with Bed (5-11)yrs | INR 44,700/- |
| Child without bed (5-11 years) | INR 38,300/- |
---
Char dham yatra package from Mumbai by helicopter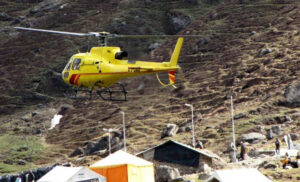 The cost of char dham yatra by helicopter package, which includes lodging, food, transportation, and sightseeing for 6 days and 5 nights, is approximately Rs. 1,85,000/- +GST per person.
Package for the Char Dham Yatra from Mumbai via Helicopter: Millions of believers and seekers of the spiritual path make annual pilgrimages to Uttarakhand, also known as Dev Bhoomi. Thanks to Char Dham helicopter services, you have the opportunity to experience the pleasure of touching the sky with the 4 Dham Yatra package from Mumbai.
We have a wide range of elegant packages available that are ideal for touring and taking in the mesmerizing aerial vistas of the world below. Why put off booking a helicopter to increase your comfort on your journey to the Char Dham Yatra? Our professionals are always available for our clients and will help you as needed.
A tour itinerary for char dham yatra by helicopter from Dehradun
Mumbai to Dehradun: You must make your own travel arrangements to get to Dehradun in order to use our chardham yatra from Mumbai by helicopter services; hence, we (Motherland India Holidays Pvt. Ltd.) give you the chardham yatra package by helicopter from Dehradun.
Day 01: Dehradun Arrival
You will be greeted warmly by our agent when you arrive in Dehradun. When you travel with the Chardham Yatra from Mumbai 2023, he or she (our tour guide) will accompany you. After checking in, unwind in your comfortable hotel room.
Day 02: Dehradun – Yamunotri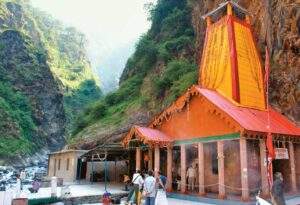 We shall leave from Shastradhara Helipad at 7:00 am on the second day of our chardham yatra from Mumbai 2023 and reach Kharshali Helipad at 7:45 am to start our breathtaking trek. As soon as the Yamunotri Dham pooja and rituals are finished, we will take you back to the hotel. You should use the remaining time to explore the area and the pilgrims' creations.
Day 03: Yamunotri – Gangotri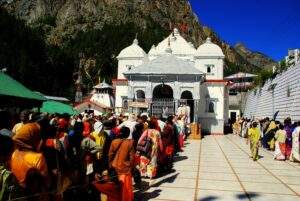 On the third day of the Chardham Yatra from Mumbai 2023, get ready to drive to the helipad so you may fly to the Gangotri Temple when breakfast is finished. When you arrive, put the Goddess Ganga notion into practice before returning to your lodging to unwind.
Day 04: Gangotri – Kedarnath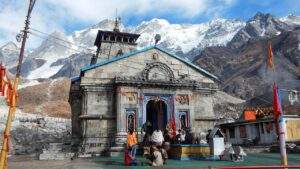 Your trip to Kedarnath Temple on the fourth day of your Chardham Yatra from Mumbai in 2023 would be exciting. After the energizing meal, you will be taken to the helipad in order to board a helicopter and proceed to the Kedarnath Temple at precisely 9:00 a.m. You can go on a nature walk for the remainder of the day.
Day 05: Kedarnath – Badrinath
We will arrive at the Badrinath Temple on the fifth day. Once the puja procedures are over and you have asked Lord Vishnu for his blessings, return to the hotel for a brief moment of leisure and spend the night in a magnificent and comfortable hotel room.
Day 06: Badrinath – Dehradun
Get ready for the special Abhishek puja service that will be performed at the temple by rising early on the final day of the Chardham yatra from Mumbai in 2023. Once you've checked out and returned to the hotel, we'll drop you off and then take you to the train or airport. With our helicopter, your spiritual journey comes to a close with us (Motherland India Holidays Pvt. Ltd.).
---
Char dham yatra package for senior citizens
You've come to the ideal place if you're thinking about planning Char Dham pilgrimage vacations with us on the Chardham Yatra Package from Mumbai for your parents or senior relatives. Among Hindus, the Chardham Yatra is highly regarded.
Each year, millions of worshippers travel to Chardham to make amends for their past sins and advance towards Moksha (salvation).
Due to the widespread belief that bringing one's parents to Chardham is the most devout thing one can do for this holy yatra, many fortunate parents are able to see the celestial idols through the eyes of their children.
Furthermore, many kids want to travel with their parents on the Chardham Yatra tour but are unable to do so due to obligations like work or business.
If you experience a similar problem, we will again offer a special Chardham Yatra Package from Mumbai Tour Package for Senior Citizens in 2023.
In our Char Dham yatra for older citizens, we offer a comprehensive, secure, and trouble-free trip with respectable lodging and qualified, experienced drivers. The 11 nights and 12 days senior citizen Chardham Yatra package from Mumbai comprises lodging, meals, and transportation.
We promised you that we would take care of your elderly relatives or your parents. We would consider it an honour for our company, Motherland India Holidays Pvt. Ltd. if you gave us the chance to plan the senior citizens' Chardham/Do Dham yatra.
How to travel char dham yatra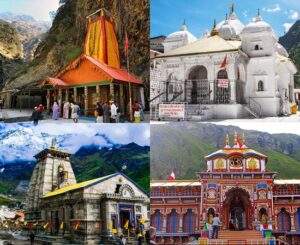 If you intend to undertake the Char Dham Yatra in India, you must be considering how to travel char dham yatra or the pilgrimage. So here are some points to consider:-
The first step is to ensure that your travel documents are in order. This includes obtaining a valid passport and visa if you're traveling from overseas.
Next, research and book your accommodations ahead of time to avoid any last-minute hassles.
It's best to visit during peak season (April to June or September to November) when the weather is milder and most pilgrimage sites are open.
Be prepared for long journeys and pack accordingly – comfortable clothing, sturdy footwear, sunscreen, insect repellent, and medications if required.
Additionally, it's recommended to have a local guide or tour operator, as they can provide valuable insight into the history and culture of the sites you'll be visiting.
Most importantly, approach the journey with an open mind and embrace the spiritual significance of Char Dham Yatra and each stop along the way.
Or simply look no further than Motherland India Holidays Pvt. Ltd. as your best tour operator for the Chardham Yatra to guide you on your journey.
Our experienced team of professionals will ensure that every aspect of your trip is

taken care of, from transportation and accommodations to meals and sightseeing

.

With our focus on safety and comfort, you can relax and fully immerse yourself in the spiritual significance of these holy sites without any worries or stress.

Our customizable tour packages cater to a wide range of budgets and preferences, allowing you to have a truly personalized experience.

Plus, our knowledgeable guides will provide insights into the rich history and culture surrounding each dham.
Trust us to lead you on a memorable pilgrimage like no other.
---
Do dham yatra package from Mumbai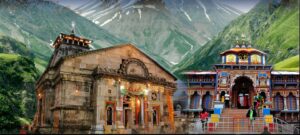 We're thrilled to tell you that we also offer the Do dham yatra package from Mumbai as well as the Chardham yatra package. The Do Dham yatra package covers visits to Kedarnath and Badrinath temples located in the Garhwal region of Uttarakhand.
Both packages are designed to make your experience as soothing as possible with accommodation options for all budget ranges.
So, if you're looking for a spiritual adventure that combines pilgrimage and travel, then the Do Dham Yatra package from Mumbai should definitely be on your radar.
It's a 6-day tour that takes you through two crucial Hindu shrines in Uttarakhand – Kedarnath and Badrinath.

The journey starts from Haridwar, where you'll get to witness the mesmerizing Ganga Aarti ceremony by the banks of the River Ganges.

Then it's off to the scenic town of Guptkashi, from where you'll proceed to Kedarnath by helicopter.

Here, you can offer prayers at one of the twelve Jyotirlingas of Lord Shiva surrounded by Himalayan peaks.
Finally, after a visit to Yamunotri and Gangotri, the trip concludes with the darshan at Badrinath temple – dedicated to Lord Vishnu.

With comfortable accommodations and transportation provided throughout the itinerary, this is an opportunity to immerse yourself in spiritualism and natural beauty all at once.
So what are you waiting for? Book your trip now!
---
Here are some Frequently Asked Questions related to the char dham yatra package cost from Mumbai 2023:-
How much is the cost of Char Dham Yatra from Mumbai?
Cost for chardham yatra by Motherland India Holidays Pvt. Ltd.
| | |
| --- | --- |
| Packages | Cost of chradham yatra per person |
| Chardham yatra package from Haridwar | INR 33,999/- |
| Chardham Yatra package from Delhi | INR 34,999/- |
| Chardham Yatra package by Helicopter | INR 1,85,000/- |
What is the price of 2 Dham Yatra by helicopter?
The cost of Do dham Yatra 2023 by helicopter is INR 95,000/- Per Person Inclusive of Royalty Charges & taxes.
How many days are enough for 4 Dham yatra?
The complete yatra will take you 11 to 12 days.
What is the minimum time for the Char Dham Yatra?
There are two routes to complete the Chardham yatra, either by road or by helicopter. You need a minimum of 10 to 12 days to complete the Chardham yatra by road, and if you choose Chardham by helicopter in 2023, then it will be finished in about 4 to 5 days.
Which dham should I visit first?
Haridwar is the beginning point of the Char Dham Yatra. The first stop on this pilgrimage is Yamunotri, the second is Gangotri, followed by Kedarnath, and the pilgrimage ends at Badrinath. Also remember, following the sequence is believed to be quite important in the Char Dham Yatra
Which time is suitable for the Char Dham Yatra?
The ideal time to check out Char Dham is from April through the first half of June. This period covers the pre-summertime and midsummer when the weather in Char Dham is sufficiently enjoyable for tourism.
Is the Char Dham Yatra difficult?
A Char Dham yatra isn't easy. Pilgrims really need to earn the benefits bestowed, as only two of the temples (Badrinath and Gangotri) are accessible by vehicle. The remaining two (Yamunotri and Kedarnath) require treks. Kedarnath has the longest trek.
Which route is best for the Char Dham Yatra?
The best route for the Chardham yatra from Haridwar is as follows. Haridwar → Barkot → Yamunotri → Uttarkashi → Gangotri → Guptakashi → Kedarnath → Joshimath → Badrinath.
What is the cost of VIP darshan at Kedarnath?
The decision to introduce a VIP fee was taken at a meeting of the Badrinath-Kedarnath Temple Committee on March 27. In the meeting, it was decided that devotees would have to pay Rs 300 per person for a special darshan.
How much is 4 Dham of India by helicopter?
A Chardham yatra by helicopter will cost around INR 1,85,000 per person to complete darshan in all 4 dhams of Uttarakhand. Including the price of meals, local transfers and hotels, and a sightseeing tour.
Note that prices are subject to change.
What are the 4 main dhams?
A holy journey to one of these shrines is called Chota Char Dham, which is nestled in the lap of the Himalayas and includes – Yamunotri, Gangotri, Kedarnath, and Badrinath. While Bada Char Dham includes Badrinath, Dwarka, Puri, and Rameshwaram, these four abodes are present in all four directions of the country.
Which month is better for the Char Dham Yatra?
However, May and June are the best times to plan for the Char Dham Yatra, as it becomes more comfortable due to pleasant climatic conditions.
What is the closing date for Kedarnath Dham?
The Kedarnath Dham gates will open for pilgrims on April 25, 2023, and the same was announced on the auspicious occasion of Mahashivratri. If reports are to be believed, the temple will close its doors to the public on the auspicious day of Bhai Dooj, November 14, 2023.
Can a beginner do the Kedarnath trek?
A little adventure is good for the soul, and Kedarkantha is a beautiful winter trek that you can do as a beginner.
How many kilometers is Char Dham Yatra?
These four pilgrimage sites cover a total of approx. 1,607 km, starting from Haridwar and ending at Rishikesh.
Read More
Chardham yatra travel tips 2023
Chardham Yatra in Uttarakhand 2023
Chardham Yatra Package by Train 2023
How can I plan for Chardham yatra 2023
When Badrinath Dham will close in 2023
Haridwar to Chardham yatra by bus 2023
Chardham yatra from Haridwar by car 2023
Chardham Yatra Package from Chennai 2023
What is the last date of Kedarnath yatra 2023
Ultimate Guide to Chardham Yatra by Helicopter
Chardham Yatra by Helicopter Package Cost 2023
Char Dham yatra package for senior citizens 2023
Chardham Yatra Package from Pune by Train 2023
IRCTC Chardham Yatra Package 2023 from Mumbai
What is the minimum time for Char dham Yatra 2023
Chardham Yatra Package From Mumbai by Flight 2023
Significance of Chardham Yatra – Motherland India Holidays
Chardham Yatra Package From Mumbai by Private Tour 2023
Kedarnath Badrinath best time to visit – Motherland India Holidays