Rajasthan Tour With Holy City Varanasi 2023
07 NIGHTS / 08 DAYS
Rajasthan Tour With Holy City Varanasi 2023: Rajasthan, a land rich in color, culture, and camels, is one of India's most popular tourist destinations for both domestic and international visitors. Rajasthan draws visitors because of its historical forts, palaces, art, and culture. Rajasthan is visited by one out of every three foreign tourists who visit India because it is part of the Golden Triangle. Many tourists, both Indian and foreign, prefer to visit the palaces of Jaipur, the lakes of Udaipur, and the desert forts of Jodhpur, Bikaner, and Jaisalmer. It is a mystical desert that has witnessed many battles, heard many secrets, and told many stories (Rajasthan Tour With Holy City Varanasi 2023).
Rajasthan Tour With Holy City Varanasi 2023: Varanasi, also known as Kashi and Banaras, is one of the world's oldest continuously occupied cities. Varanasi, located in Uttar Pradesh on the banks of the Ganga, is one of India's most revered religious destinations. Varanasi is well-known for its bathing ghats on the banks of the Ganga. Pilgrims flock to these ghats to take a holy dip and wash away their sins. Varanasi has long been associated with the majestic Ganga and its numerous tributaries. Every evening, the Ganga Aarti at Dasashwamedha Ghat is a sight to behold (Rajasthan Tour With Holy City Varanasi 2023).
Highlights-
Explore Delhi and visit to Red Fort, Qutub Minar, Lotus Temple, Jama Masjid, Humayun's Tomb, Chandni Chowk, India Gate
Enjoy Delhi Street food
Visit to Taj Mahal and Agra Fort
Visit to Itmad-ud-Daula Tomb
Enjoy sunrise and sunset at Taj Mahal
Explore Jaipur and visit to Amer Fort, Jantar Mantar, Hawa Mahal, Jal Mahal and City of Palace
Explore Varanasi
Enjoy a boat ride on river Ganges
Visit to Dhamek Stupa, Sarnath Museum and Chaukhandi stupa
Visit to Alamgir Mosque, Dashashwamedh Ghat and Bharat Mata temple
Enjoy the Ganga Aarti at Ghat
Itinerary –
Day 01:  Arrive at Delhi
Arrival at Delhi airport, meet and greet by our expert representative who will assist you in boarding your pre-booked vehicle and checking into the hotel during Rajasthan Tour With Holy City Varanasi 2023.
Delhi, India's capital, provides an appropriate blend of the country's superior and social legacies. This is evident in the altered structural wonders and exhibition halls that capture India's wealthy legacy. The India Gate is a well-known attraction because of its excellent design, which provides people with awe. The bustling markets and slow-paced meals will undoubtedly fulfill your dreams, particularly with their cooking and special Indian rarities during Rajasthan Tour With Holy City Varanasi 2023.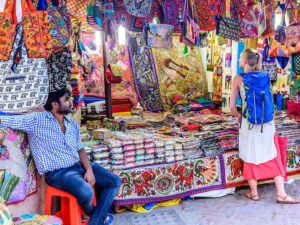 Stay in Delhi for the night. Breakfast at the hotel.
Day 02: Delhi city tour
Morning after breakfast, prepare for a day of sightseeing in Delhi. Delhi is known as the energy seat of India because it is the country's capital, and it has earned this title because it was previously the capital of Mughal and British India. From Humayun's Tomb, Jama Masjid (India's largest mosque), Red Fort (outer view), and Chandni Chowk (all in Old Delhi), Lotus Temple and Qutub Minar Drive lead to India Gate (built by Britishers), Parliament House, and the President's House.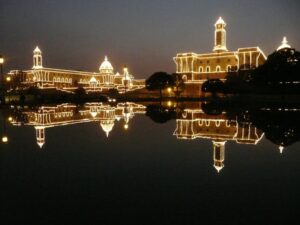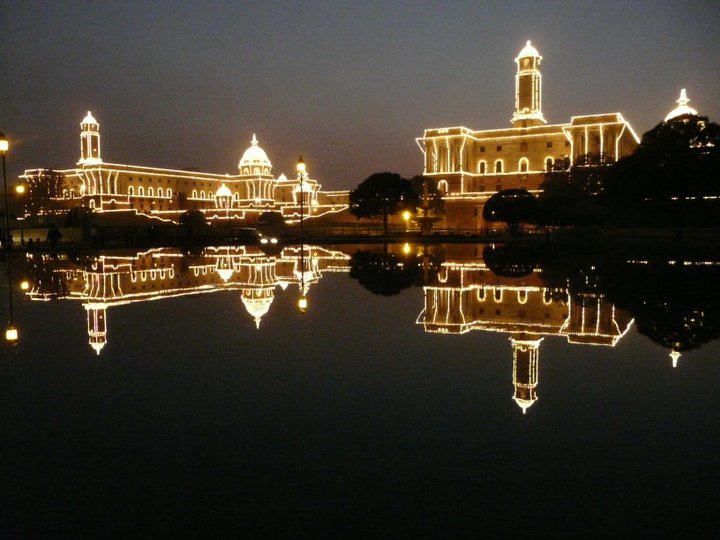 Stay in Delhi for the night.
Day 03: Delhi- Agra (210 kms / 4 hrs drive)
After breakfast drive to Mughal City Agra and visit to Taj Mahal and Agra Fort (during Rajasthan Tour With Holy City Varanasi 2023).
Agra, Uttar Pradesh, is possibly India's most famous city. It is prestigious for being the home of one of the world's Seven Wonders, the Taj Mahal. The Taj Mahal is a well-known landmark as well as a touching location where visitors can bring their life partners and respect each other's verbal exchange while admiring the shape's beauty. Visitors should not miss the opportunity to take photographs here.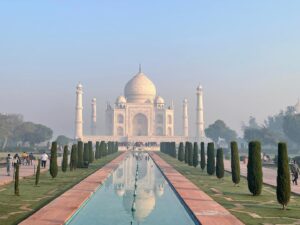 Agra Fort is a historic citadel in the Indian city of Agra. It served as the main residence of the Mughal emperors until 1638.
Itmad-ud-Daula Tomb of I'timād-ud-Daulah is a Mughal mausoleum in the city of Agra. Often described as a "jewel box", sometimes called the "Baby Taj", the tomb of I'timād-ud-Daulah is often regarded as a draft of the Taj Mahal. Stay in Agra for the night.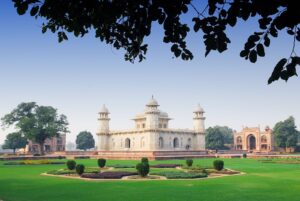 Day 04: Agra-Jaipur via Fatehpur Sikri (235 km/ 5 hours)
Jaipur is a lofty heaven of culture and inheritance, rich in engineering gems, and popularly known as "The Pink City" because of the pink color of its old designs. The City Palace gives you a sense of the lavish lifestyle enjoyed by Jaipur's illustrious family. The cosmology hardware of the nearby Jantar Mantar observatory transports the wonders of space to Earth.
After breakfast, drive to the "Pink City" of Jaipur, stopping in route to see the famous Dargah Fatehpur Sikri. Stay in Jaipur for the night.
 Day 05: Sightseeing in Jaipur
Morning sightseeing includes all well-known landmarks: Amer Fort, Jantar Mantar, Hawa Mahal, and a drive skip to Glorious Jal Mahal. Then visit City Palace, which has many tall buildings, large courtyards, and well-kept gardens. Evening free for unbiased sports or purchasing.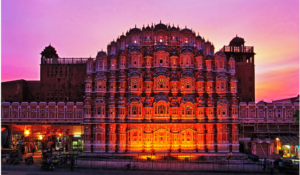 Stay in Jaipur for the night. Breakfast at hotel.
Day 06: Jaipur- Varanasi (By Flight)
Morning breakfast at hotel. After that, finish your check-out formalities and transfer to Jaipur airport to catch your flight to Varanasi.
Transfer to hotel in Varanasi upon arrival.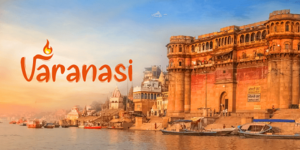 Overnight stay in Varanasi. Breakfast at hotel.
Day 07: Varanasi Sightseeing
Today, depart for Sarnath after a boat ride on the Ganges (6 km away). Lord Buddha delivered his first sermon after attaining enlightenment in Sarnath, northeast of Varanasi. Sarnath is a highly sacred Buddhist religious site located at the confluence of two rivers, the Ganga and the Gomati. Dhamek Stupa, Sarnath Museum, and Chaukhandi Stupa are popular attractions.
You will visit Alamgir mosque, Dashashwamedh ghat, and Bharat Mata temple in Varanasi.
Alamgir mosque, also known as Beni Madhav Ka Darera, is a magnificent example of Hindu and Mughal architecture. The mosque is located on the Ganges River's banks. Varanasi is famous for its religious ghats and is located at Office No. 322, III Floor | Angel Mega Mall | CK – 1, Kaushambi | Ghaziabad | Delhi NCR – 201010. The most spectacular is the Dashashwamedh ghat, which is close to the Vishwanath temple.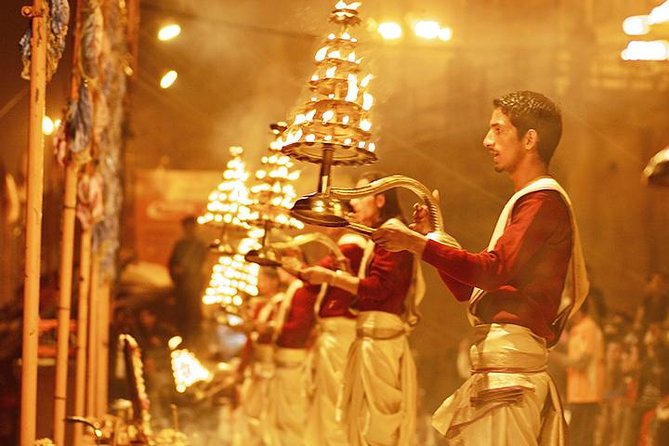 Enjoy the Ganga Aarti at Ghat in the evening. Stay in Varanasi for the night.
Day 08: Varanasi – Delhi (by flight leave)
Breakfast at hotel. Later, drive to Varanasi airport to catch a flight to Delhi and connect with your own ward journey.
TOUR ENDS!!!!!!!Thank You!
FAQs related to Rajasthan Tour With Holy City Varanasi 2023
How many days are sufficient for Varanasi trip?
It depends on the time you have in hand and your interests. To experience at least 70% of what I mentioned above, you need 5-6 days. But you can also plan a trip to Varanasi for two days, three days, a week, or even months or years.
Which month is best for Varanasi?
Winter season starts from November and lasts till March. The city becomes very cool during this period and the temperature even comes down to five degrees Celsius. Cold wind coming from the Himalayan region makes the environment even colder. This is definitely the best time to visit Varanasi.
What clothes to wear in Varanasi?
Choose light and airy clothing, breathable footwear, and head cover for your Varanasi trip. The temperature is quite dehydrating. Thus, make sure to wear clothing that covers most of the body to combat dehydrating. The more skin is exposed to the sun, faster will be the dehydration.