4 dham yatra package price in 2023
Uttarakhand is referred to as the "Land of Gods" (Dev Bhoomi) because it is home to numerous important pilgrimage sites, holy sites, and temples that draw millions of travelers and enlightenment seekers each year. The four Dhams—Yamunotri, Gangotri, Kedarnath, and Badrinath — that are located in the Garhwal region are considered to be the most sacred sites in all of India.
The spiritual origins of the four sacred rivers Yamuna (Yamunotri), Ganga or Ganges (Gangotri), Mandakini (Kedarnath), and Alaknanda (Badrinath) are marked by these four ancient temples.
The Char Dhams are the well-known four Hindu pilgrimage sites, located in Uttarakhand among the majestic Himalayan ranges, also known as the Chota Char Dham Yatra. Four locations make up the Hindu Char Dham pilgrimage circuit: Yamunotri, Gangotri, Kedarnath, and Badrinath. The Hindu religion holds high regard for all of these places. Every Hindu aspires to find salvation (Moksha) by going to the sacred sites at least once during their lifetime.
Sacred Pilgrimage Yatras: Why should one participate?
Hinduism holds that, in addition to Dharma, worship, Sanskaras, and observing festivals, every Hindu has five responsibilities, including the pilgrimage tirthayatra (Teerth Yatra). When a devotee makes a journey to often challenging regions, leaving their problems at the feet of the deity and ignoring everything else but God, they are exercising their faith, humility, and willpower.
A pilgrimage is an intimate experience that puts the seeker in close contact with the sacred. A devotee makes a pilgrimage to meet holy people, pray at sacred shrines, and get the divine vision from deities residing in historic sanctuaries. In order to experience a life-altering, bliss-inducing, karma-eradicating encounter with the Divine, a pilgrim travels to see God.
Recommended Tour Packages
Significance of Chardham Yatra
Things to carry for chardham yatra 2023
How can I plan for Chardham yatra 2023
---
How many days does it take to do 4 Dham Yatra?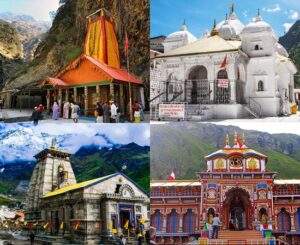 If you're planning on embarking on the spiritual journey of the 4 Dham Yatra in India, you can expect to spend around 10-12 days completing it. The yatra, which includes visits to Yamunotri, Gangotri, Kedarnath, and Badrinath shrines in the Himalayas, is believed to wash away all sins and provide ultimate salvation.
However, the duration of your trip would depend on various factors, like your mode of travel and the number of stopovers en route.
Generally, people prefer to take up packages offered by tour operators for a smooth experience, which includes transportation from Dehradun/Haridwar as well as accommodation options. It's a once-in-a-lifetime experience you shouldn't miss if you're seeking spirituality amidst nature.
Hey there! If you're planning on embarking on the 4 Dham Yatra journey with us, it's important to note that the entire trip typically takes around 10 nights and 11 days by road, and by helicopter, it will take 6 days to complete.
Throughout your journey, our team will ensure that all arrangements are taken care of so that you can focus solely on immersing yourself in this spiritual adventure. Rest assured that we'll make every effort to provide you with comfortable accommodations, safe travel options, and expert guidance for an unforgettable 4 Dham Yatra.
Tour itinerary of chardham yatra package of MIHPLs
Day 01: Arrive at Haridwar
As you arrive in Haridwar on Day 1 of the tour, our representative will welcome you and start the char dham yatra package via train.

As you travel down the char dham yatra towards the first Dham, begin your spiritual journey.

We will acclimatise for the following day's hike to the temple at Barkot, a little village close to Yamunotri, where we will make our first stop.
We'll stop at Mussoorie's renowned Kempty Falls en route.

After you arrive in Barkot, check into your accommodation and relax.

Dinner and a hotel stay are also included.
Day 02: Yamunotri Temple Visit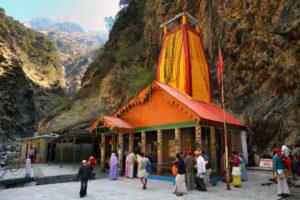 Go to

Jankichatti

,

the starting point for the walk to Yamunotri Temple, after a leisurely breakfast.
Start the captivating

6-kilometre hike via Phool Chatti

and Hanuman Chatti.

In addition to doing the pooja and taking a bath in the Surya Kund, pay respects to the Mother Yamuna at the revered temple.

Return to your hotel in Barkot from Jankichatti.

Dinner and a hotel stay the following day
Day 3: Uttarkashi to Barkot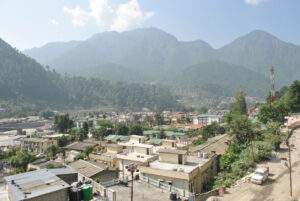 After breakfast, continue on the Char Dham Yatra to Uttarkashi, which is the next stop.

A little town called Uttarkashi is located beside the Bhagirathi River.

While you visit the Vishwanath Temple, make the most of your time. This historic temple honours Lord Shiva and is situated in the centre of the community.

Return to the hotel for the night after exploring the neighbourhood market in Uttarkashi that surrounds the temple.
Day 04: Visit Gangotri Temple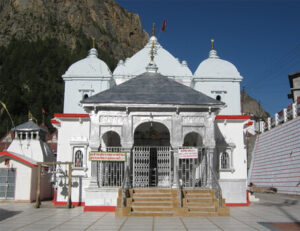 Drive to Gangotri Dham in the morning

You will be drawn in by the incredible sights of Bhagirathi's blue waters flowing across the Harsil Valley and the deodar trees filling the air with a lovely freshness.

As you get to the temple, take a bath in Ganga's holy waters, which are also known as Bhagirathi at their source, and pray to Mother Ganga.

Stop in Gangnani on the way back to Uttarkashi to have a holy bath in the hot springs.

Moreover, interact with the locals in the secluded region as you tour Dharali and the Harsil Valley.

Dinner and hotel accommodation in Uttarkashi
Day 05: Uttarkashi to Guptkashi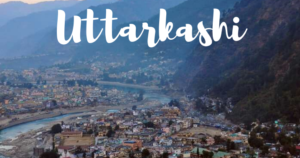 Our stop for the day will be Sitapur, which is at the beginning of the arduous journey to the holy shrine, which is the next stop on the yatra's route.

After breakfast, drive through Tilwada to Guptkashi where you can view the Mandakini River, which originates in Kedarnath and runs next to you.

Arrive at Guptkashi and register at the hotel.

To acclimatise, unwind and spend the night here
Day 06: Kedarnath Trek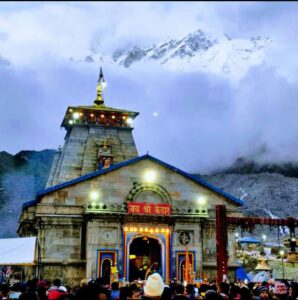 Get up early, have breakfast, and travel to Gaurikund to begin the journey to the dham.

Join the other pilgrims on the 16 Kilometer trek. There are plenty of rest stops and eateries along the way where you may stop for lunch and breaks.

During this difficult walk, you can also hire ponies or palanquins.

To be fascinated by the natural beauty and spirituality that permeate this Jyotirlinga, arrive at the temple by evening.

After a brief check-in, travel to the temple for darshan and aarti.

Return to your accommodation and spend a restful night around the temple.
Day 07: Return to Guptkashi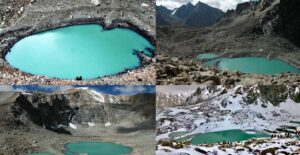 Get up early to see the temple's splendour with the Kedarnath range in the distance lighted by the sun's beams.

Before returning to Gaurikund, the last road head, you can pay final respect to the temple.

Reach Guptkashi from Gaurikund and settle into the hotel.

The day is free time, so you can relax in your accommodations or explore the neighbourhood.

Dinner and a night's stay in a hotel in Guptkashi
Day 08: Guptkashi to Badrinath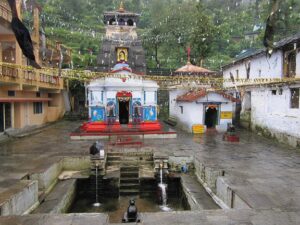 Guptkashi to Badrinath on Day 8

After breakfast, travel by train to Badrinath via Joshimath, the last stop on the char dham yatra.

As you drive to the last pilgrimage of this journey, take in the bizarre views of the Ganga as it flows by.

Arrive in Badrinath, quick check-in, and then tour the scenic surroundings.

Eat dinner and spend the night comfortably at your hotel.
Day 09: Visit Badrinath Temple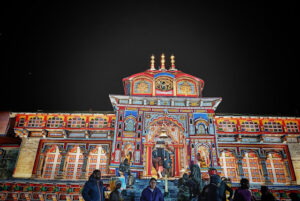 As you prepare to travel to the final stop on this sacred pilgrimage, get up early and eat a delicious breakfast in the stunning Badrinath Valley.

Before you

see Badri Vishal

and

see the aarti at the temple, take a bath

in the revered

Tapt Kund

.

Explore later locations including Bhim Pul, Vyas Gufa, Narad Kund, and the Badrinath Valley markets.

Have a peaceful evening at your hotel while you finish your Char Dham Darshan, and then have dinner.
Day 10: Departure
After breakfast, check out and return to Haridwar.

Enjoy the gorgeous trip as you pass through tall mountains and meandering rivers on the way back.

At the Valley of the Gods, you can see some of the key river confluences where the rivers merge to make the Ganga, which emerges at Devprayag.

Arrive at Haridwar, get dropped off at the train station, and then continue on to your home country while bidding farewell to the Devbhoomi.
Let's begin this journey together.
---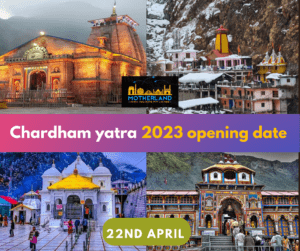 In the hearts of Hindu pilgrims, the Chardham Yatra, one of the holiest pilgrimages in the Hindu religion, holds a completely different religious meaning from other Hindu pilgrimages. The Char Dham Yatra, which includes Yamunotri, Gangotri, Badrinath, and Kedarnath, starts in the month of April or May and lasts for only six months.
However, the temple committee, Kedar-Badri Mandir Samiti, confirms the precise dates prior to the sacred day of Akshaya Tritiya. In the Hindu calendar, Akshaya Tritiya is a highly revered and fortunate day. It is also regarded as Akha Teej, which is thought to bring good prosperity.
Regarding the Char Dham Yatra dates for 2023, Yamunotri and Gangotri, two of the four temples (Char Dhams), will open their holy gates to pilgrims on the auspicious day of Akshaya Tritiya this year as well.
Whose debut is set for April 22, 2023. Just a few days after Yamunotri and Gangotri open, the other two temples, Kedarnath and Badrinath, will be thronged by pilgrims, starting in the third or fourth week of April.
While devotees bid adieu to Badrinath Dham on the auspicious day of Vijay Dashami, Gangotri Dham was closed on the festival of lights, Diwali, and Kedarnath and Yamunotri Dhams were both closed at the same time on Yama Dwitiya/Bhai Dooj.
Since the Char Dham Yatra travels in a clockwise orientation, Yamunotri is where the sacred trek starts. After traveling through Gangotri and Kedarnath, the holy Char Dham pilgrimage comes to an end at Badrinath.
Opening and closing dates of chardham yatra 2023
| | | |
| --- | --- | --- |
| Temples | Opening dates | Closing dates |
| Yamunotri Temple | 22nd April 2023 | 14 November 2023 (Tentative) |
| Gangotri Temple | 22nd April 2023 | 13 November 2023 (Tentative) |
| Kedarnath Temple | 25th April 2023 | 14 November 2023 (Tentative) |
| Badrinath Temple | 27th April 2023 | 15 November 2023 (Tentative) |
---
Chardham yatra package for senior citizen
You've come to the ideal place if you're thinking about planning Char Dham pilgrimage vacations with us on the Chardham Yatra Package for senior citizens or your parents. Among Hindus, the Chardham Yatra is highly regarded.
Each year, millions of worshippers travel to Chardham to make amends for their past sins and advance towards Moksha (salvation).
Due to the widespread belief that bringing one's parents to Chardham is the most devout thing one can do for this holy yatra, many fortunate parents are able to see the celestial idols through the eyes of their children.
Furthermore, many kids want to travel with their parents on the Chardham Yatra tour but are unable to do so due to obligations like work or business.
If you experience a similar problem, we will again offer a special Chardham Yatra tour package for senior citizens in 2023.
In our Char Dham yatra for senior citizens, we offer a comprehensive, secure, and trouble-free trip with respectable lodging and qualified, experienced drivers. The 10 nights and 11 days senior citizen Chardham Yatra package comprises lodging, meals, and transportation.
We promised you that we would take care of your elderly relatives or your parents. We would consider it an honor for our company, Motherland India Holidays Pvt. Ltd. if you allowed us to plan the senior citizens' Chardham/Do Dham yatra.
---
Char dham yatra package cost by Train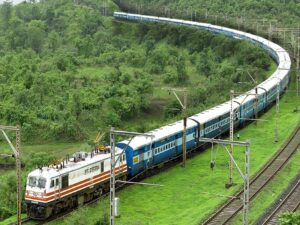 If you are looking to go on a Char Dham Yatra, traveling by train is an affordable and comfortable option. The cost of the package will depend on the type of train you choose, as well as the level of accommodation and meals included in the package. Typically, a Char Dham Yatra package by train can range from INR 7,000 to INR 15,000 per person for a standard package that includes sleeper class travel and basic accommodations. However, if you're looking for luxury trains or want more personalized service, these packages can cost upwards of INR 50,000 per person. Additionally, some Packages may include more meals than others or offer excursions to nearby areas as part of the experience. It's important to research different packages before booking to make sure you get the best value for your money while enjoying a truly spiritual journey.
---
Do dham yatra package cost from Haridwar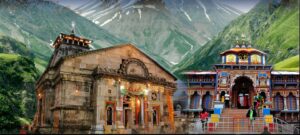 With our thoughtfully created Do Dham tour packages, get ready to receive blessings from the divine and see the holy temples/Dhams in Uttarakhand. Any of the two well-known Char Dhams— Yamunotri, Gangotri, Kedarnath, and Badrinath—can be visited during the Do Dham Yatra.
Visit Kedarnath and Badrinath, two dhams that are frequently visited during the Do Dham Yatra in Uttarakhand, to ask for blessings from the supreme beings. One of Lord Shiva's twelve Jyotirlingas is Kedarnath, while Vishnu Bhagwan's twin manifestation, Nar Narayan, is revered in Badrinath.
It is thought that those who make this pilgrimage are on the road to emancipation. If you want to take this adventure, you can reserve Do Dham packages and travel by helicopter, on foot, or both to these revered locations. The time required to visit four temples is another justification for starting the Do Dham Yatra.
Choose a Badrinath and Kedarnath yatra if you don't have much time but still wish to honor your gods. This tour, which has a lot of religious significance for Hindus, can be tailored to your needs. It includes cozy lodging, delicious meals, holy darshan, and even some sightseeing.
Why wait? Today, reserve your Do Dham Yatra tour package with Motherland India Holidays Pvt. Ltd.
Frequently Asked Questions
How many days does it take to do the 4 Dham Yatra?
The complete yatra will take you 11 to 12 days.
Is the Char Dham Yatra free?
There is no fee involved in the tourist registration process.
Is the Char Dham Yatra easy?
A Char Dham yatra isn't easy. Pilgrims really need to earn the benefits bestowed, as only two of the temples (Badrinath and Gangotri) are accessible by vehicle. The remaining two (Yamunotri and Kedarnath) require treks. Kedarnath has the longest trek.
What is the age limit for the Char Dham Yatra?
Pilgrims should avoid meeting elders (above 65 years) and minors (below 10 years) during their visits to the shrine.
Which month is better to visit the Char Dham Yatra?
Being located at high peaks, the temples of Char Dham witness heavy snowfall during the winter season, which forces the committee to close the shrines during the winter season, making the months from April or May to October or November the only best time to visit Char Dham.
How much does a helicopter cost on the Char Dham Yatra?
A Chardham yatra by helicopter will cost around INR 1,95,000 per person to complete darshan in all Chardhams of Uttarakhand. Including the price of meals, local transfers and hotels, and a sightseeing tour. Note that prices are subject to change.
Which dham is difficult?
Yamunotri is the first of the four dhams and definitely the toughest. Although it is located at a lower elevation than the other dhams, the narrow and crowded pathway makes it challenging to reach the temple.
How to complete 4 Dham?
It is believed that one should complete the Char Dham Yatra in a clockwise direction. Hence, the pilgrimage starts from Yamunotri, proceeds towards Gangotri, onto Kedarnath, and finally ends at Badrinath.
Can we go to Chardham Yatra by own car?
Yes, you can take your own car on the Char Dham Yatra. However, it is not recommended to do so. Many narrow roads connect the Char Dhams. Therefore, it is safer to hire an experienced travel company.
How do I claim the Char Dham subsidy?
Also, pilgrims can avail themselves of the subsidy only once after submitting the necessary travel documents. The applicants will have to undertake the pilgrimage through government-recognized travel agencies or tour operators and, on completion of the pilgrimage, need to provide an affidavit from the respective agency.
How many kilometers is the Chardham Yatra?
These four pilgrimage sites cover a total of approx. 1,607 km starting from Haridwar and ending at Rishikesh.
Which is the best route for 4 Dham yatra?
The best route for the Chardham yatra from Haridwar is as follows. Haridwar → Barkot → Yamunotri → Uttarkashi → Gangotri → Guptakashi → Kedarnath → Joshimath → Badrinath.
Is Kedarnath safe now?
Being a revered pilgrimage site, Kedarnath is generally flocked with tourists during the Yatra season every year. So it is advisable to be alert about your belongings. Monsoon season should be avoided as the roads leading to Kedarnath are prone to landslides.
Can I take my 3-year-old to Kedarnath?
If you are travelling to travel to Kedarnath during April-June and Sept-Oct you can conveniently take the toddler along with you. However, it isn't advisable to take the child there during the winter or monsoon months.
What is the benefit of Char Dham Yatra?
In India, the Hindus believe that the Char Dham tour opens the gates of salvation by washing away all their sins. It is also believed that this journey must be undertaken at least once in a lifetime. These four shrines have great significance and place in Hindu mythology.
Read More
Chardham yatra travel tips 2023
Chardham Yatra in Uttarakhand 2023
Chardham Yatra Package by Train 2023
When Badrinath Dham will close in 2023
Haridwar to Chardham yatra by bus 2023
Chardham yatra from Haridwar by car 2023
Chardham Yatra Package from Chennai 2023
What is the last date of Kedarnath yatra 2023
Ultimate Guide to Chardham Yatra by Helicopter
Chardham Yatra by Helicopter Package Cost 2023
Chardham Yatra Package from Pune by Train 2023
IRCTC Chardham Yatra Package 2023 from Mumbai
What is the minimum time for Char dham Yatra 2023
Chardham Yatra Package From Mumbai by Flight 2023
Chardham Yatra Package From Mumbai by Private Tour 2023
When Badrinath dham will open in 2023- Motherland India Holidays
When Kedarnath will open for tourist in 2023- Motherland India Holidays