Char dham yatra package cost from Hyderabad 2023
Hyderabad serves as the ideal starting point for any spiritual journey in India because it is the capital of the spiritually rich state of Telangana in southern India. Additionally, since the city and Uttarakhand have good air connectivity, it is necessary to arrange the Chardham Yatra from Hyderabad when a divine call occurs.
So, if you're seeking a dependable or best travel company to design the greatest Chardham Himalayan trip from Hyderabad and are arranging your Chardham pilgrimage, we can assist! We promise the greatest pilgrimage experience in Uttarakhand with our trip packages.
For a hassle-free journey, first-rate accommodations, transportation, and hospitality, book us your Chardham yatra package cost from Hyderabad.
In 10 nights and 11 days, learn about the Chota Dham journey in Uttarakhand. Your Chardham yatra package cost from Hyderabad, which includes meals, transportation, hospitality, first-rate accommodation, and sightseeing as well, The trip's high point is soul-satisfying spiritual enlightenment, don't miss a thing. With visits to Yamunotri, Gangotri, Kedarnath, and Badrinath, this journey has you covered.
You will enjoy the therapeutic natural hot springs and nighttime aarti ceremonies in addition to all the other key sights. Organize your Char Dham Yatra from Hyderabad and take advantage of the sightseeing, lodging, food, and transfers.
Recommended Tour Packages
How can I plan for Chardham yatra
Char dham yatra package cost from Mumbai
Chardham yatra package cost from Ahmedabad
MIHPLs Chardham yatra package Itinerary from Hyderabad
Day 1: Arrival from Hyderabad to Dehradun and then Haridwar (50 km/1 hour)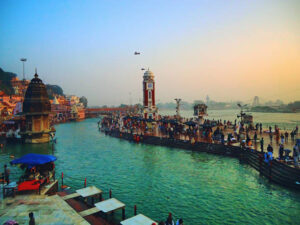 When you catch a flight from Hyderabad airport to Dehradun, your Char Dham Yatra from Hyderabad will get started. Our tour director will meet you when you arrive at the Dehradun airport.
Then you will be driven to Haridwar in a comfortable vehicle after arriving. Your spiritual gateway to an enchanted adventure begins in the city of Haridwar, which is a well-known holy site.
From Jolly Grant Airport to Haridwar, it will take about 1.5 to 2 hours. When you arrive at your Haridwar lodging, relax. You can venture outside in the evening to see the ghats and the aarti ceremony at Har Ki Pauri.
Your overnight stay at the hotel in Haridwar includes meals.
Day 2: Haridwar to Barkot: (5-7 hours; distance: 177 km)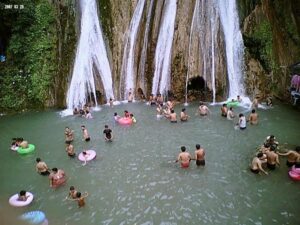 As this will be your second day, get an early start and a nutritious breakfast. Our travel director will then drive you to Barkot through the Mussoorie route. Stop for lunch and partake in activities at Kempty Falls along the way. '
At Kempty Falls, you can satisfy your cravings for food and extreme activities, and afterwards, a comfy vehicle will take you directly to Barkot. When you get to the hotel, feel free to unwind at your own speed. You can take your time exploring outside.
With your overnight stay at the Barkot Hotel, the evening meal is included.
Day 3: Yamunotri to Barkot (33 km; 2 hours)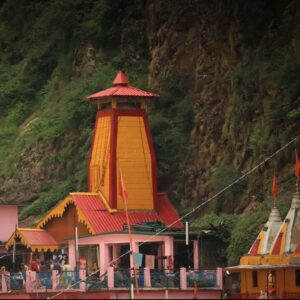 Take the day to tour the holy Yamunotri Dham/Temple. On your third day, you must wake up early and have a hearty breakfast before you can do that. Prepare to travel to Yamunotri Dham via Barkot after breakfast. The Yamuna, the second-holiest river, has its beginnings in Yamunotri Dham. The road terminates here at Janki Chatti/Phoolchatti, where you will be left off. You can choose to walk the approximate 6 kilometers (towards the Yamunotri Temple) or take a horse or doli (at an extra expense). A number of hot springs can be found close to the temple. Jamnabai Kund and Surya Kund both have healing qualities. Before you step foot on the temple grounds. Worship Divya Shala, a rock pillar.
After offering a prayer for harmony and abundance, make your way to Jan Ki Chatti to arrange a transfer to the hotel in Barkot.
Day 4 – Barkot – Uttarkashi (81 km/3 hours)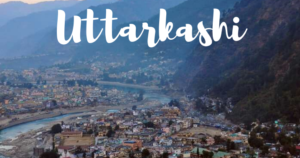 You will depart for Uttarkashi from the lovely town of Barkot. Set sail towards the district headquarters of Garhwal, also known as Shivnagri, to seek blessings at the well-known Vishwanath Temple. It is a well-known Shiva temple.
One such well-known temple that you really must see in Uttarkashi is Shakti Temple, which has a Trishul that is six meters tall. Making a trip to Uttarkashi will make you feel fantastic. You have the rest of the day to savor the spiritual atmosphere and explore the attractions at your own pace.
After that, go back to the hotel in Uttarkashi and spend the night while indulging in a nightly dinner.
Day 5: Uttarkashi to Gangotri (100 km; 3–4 hours)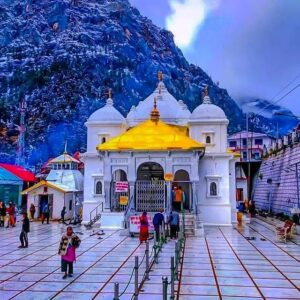 You will be visiting the Gangotri Temple/Dham on this day, so get up early and have a delicious breakfast. depart for Gangotri from Uttarkashi. Take a break at Gangnani along the way to dip into the revered Garam Kund. The trails are then lined with deodar trees and towering mountains, providing breathtaking vistas all the way to Gangotri. Once you get to Gangotri, take a holy dip in the Ganges to ask the goddess Ganga for her blessings. Go to the aarti in the evening.
Dinner is included in the price of your overnight stay at the hotel in Uttarkashi.
Day 6: Guptkashi to Uttarkashi (194 km; 7-8 hours)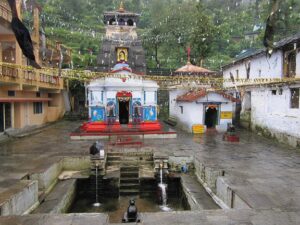 Today, while you are being driven through Moolgarh and Lambgaon, the amazing splendor of Guptkashi takes center stage. Enjoy the sights of the Mandakini River as it emerges from Kedarnath. The Pandavas visited Guptkashi when they were looking for a glimpse of Lord Shiva. Take your time to take in the splendor once you get to Guptkashi.
Your overnight stay at the Guptkashi Hotel includes a nightly dinner.
Day 7: Guptkashi to Kedarnath and back to Guptkashi (14 km; 30–40 min)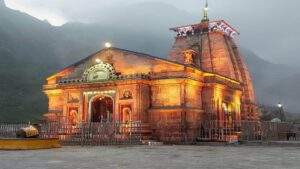 You will use a helicopter to travel to the Kedarnath Temple today. So get up early because we'll take you to Phata (Helipad) and then helicopter you to Kedarnath Dham or Temple.
By touching the Garbha Griha, where the idol is located, you can make your wish come true. Once Kedarnath's spiritual feelings have refreshed you, return to Phata to reach Guptkashi.
Make the most of your Char Dham Yatra from Hyderabad while you have the entire day to yourself before indulging in a mouthwatering dinner and overnight stay.
Day 8: Guptkashi to Badrinath (197 km/6-7 hours)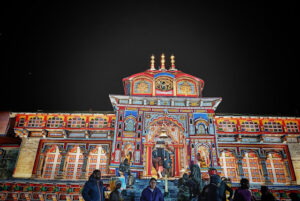 Continue on this Char Dham Yatra day from Hyderabad through Joshimath to Badrinath Dham/Temple. When you arrive, you'll notice that Neelkanth Mountain offers a beautiful backdrop. Bathe in the Tapt Kund and Narad Kund natural thermal hot springs before entering the shrine. Mata Murti Temple, Sheshnetra, and Charan Paduka are the local locations that are a must-see. Attend the Arti ceremony in the evening.
Later, unwind while having dinner and spending the night in the hotel.
Day 9: Badrinath to Rudraprayag (154 km; 4-5 hours)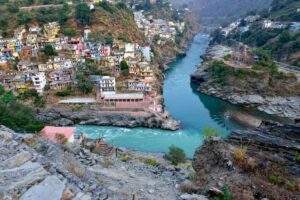 Visit Vyas Cave, Ganesh Cave, Bhim Pool, the source of the Saraswati River, and Mana Village this morning after breakfast (Mana Village: The First Village of India), then take a car to Rudraprayag. When you arrive at Rudraprayag, check into your hotel. Stay the night in Rudraprayag.
After your dinner, head back to Rudraprayag for the night.
Day 10 – Rudraprayag – Rishikesh (138 km; 3-4 hours)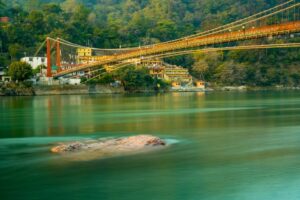 You will be transported to Rishikesh, India's Yoga Capital, on your tenth day of the Char dham yatra package cost from Hyderabad. An early morning meal and the completion of check-out procedures are required to go to Rishikesh.
One of the holiest locations in Rishikesh, where many visitors can be seen practicing mindfulness at the city's many ashrams. Laxman Jhula, Triveni Ghat, and Sivananda Ashram are some of Rishikesh's must-see sights.
After you've finished exploring Rishikesh, stay the night in a hotel there with a complimentary evening supper.
Day 11 – Rishikesh departure
After breakfast this morning, your Char Dham Yatra from Hyderabad will come to a close. Enjoy your breakfast to the fullest before rushing to the airport in Dehradun to catch a flight back to Hyderabad.
Irctc char dham yatra package 2023 price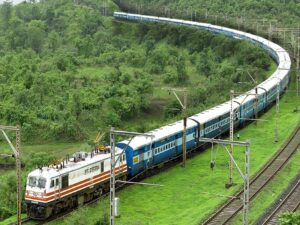 The holy Char Dham Yatra 2023 will shortly start, and registration has already started. In order to make travel for people easier, the Indian Railway Catering and Tourism Corporation (IRCTC) is renowned for developing various vacation packages. The IRCTC has introduced a 12-day Char Dham Yatra 2023 trip package that starts at around Rs. 67,000 per person in honor of the holy yatra.
For those who don't know, Yamunotri, Gangotri, Kedarnath, and Badrinath are all included in the Char Dham Yatra. Yamunotri, Gangotri, Badrinath, Haridwar, Kedarnath, and Rishikesh will all be included in the IRCTC's Char Dham Yatra 2023 vacation package. The 12-day, 11-night tour package is quite reasonably priced.
The price per person for a single, double, or triple occupancy is INR 91,400, INR 69,900, and INR 67,000, respectively.
Mumbai, Delhi, Haridwar, Barkot, Janki Chatti, Yamunotri, Uttarkashi, Gangotri, Guptkashi, Sonprayag, Kedarnath, Badrinath, Haridwar, Delhi, and Mumbai would be the starting and ending points of the excursion. The scheduled slot dates are May 21 through June 1, May 28 through June 8, June 4 through 15, June 11 through June 22, and June 18 through June 29.
Duration: 11 Nights/12 Days
Destination Covered: Mumbai – Delhi – Haridwar – Barkot – Jankichatti – Yamunotri – Uttarkashi – Gangotri – Guptkashi – Son Prayag – Kedarnath – Badrinath – Haridwar- Delhi – Mumbai
Upcoming dates of travel: May 21 – June 1, May 28 – June 8, June 4 – June 11, June 11 – June 22, and June 18 – June 29.
Look at the total price (per person) for the IRCTC's Chardham Yatra Tour Package:- Depending on whether a person is traveling alone or with a spouse, the tour package prices vary.
| | |
| --- | --- |
| Cost per Person (In INR): – | |
| Single occupancy | INR 91,400/- |
| Double occupancy | INR 69,900/- |
| Triple occupancy | INR 67,000/- |
| Child with Bed (5-11)yrs | INR 44,700/- |
| Child without bed (5-11 years) | INR 38,300/- |
Depending on what is most convenient for you, pick any of these. 
Char dham yatra package cost from Hyderabad by flight
If you're looking to embark on a spiritual journey to the Char Dham shrines in India, there are various packages available that can suit your needs. One such package is the Char Dham Yatra package from Hyderabad by flight.
This package typically includes round-trip flights, accommodation, meals, transportation between the four shrines (Yamunotri, Gangotri, Kedarnath, and Badrinath), and dedicated guides to assist you throughout your journey.
The Char Dham Yatra package cost from Hyderabad by flight varies depending on factors such as the time of year you travel and the level of comfort you desire in terms of accommodation. Generally speaking, expect to pay anywhere from 30-50k INR per person for this experience.
Keep in mind that while this may seem like a high upfront cost, it covers all essential expenses and allows you to focus solely on your spiritual journey without worrying about logistical considerations.
Through Dehradun, there is an air connection between Uttarakhand and Hyderabad. The Jolly Grant Airport in Dehradun offers frequent flights to Hyderabad. Spending must take place for at least 2 hours and 30 minutes. The following airlines provide service between Hyderabad and Dehradun:
SpiceJet

IndiGo

Air India
Char dham Yatra family package
The Char Dham Yatra family package from Hyderabad can be the ideal choice for you if you're hoping to go on a spiritual adventure with your loved ones. Yamunotri, Gangotri, Kedarnath, and Badrinath are four holy temples that are tucked away in India's Himalayan area as part of this revered pilgrimage.
This pilgrimage provides something for everyone, including natural hot spring swimming, historic temple worship, and taking in the breathtaking splendor of nature's works. It's simpler than ever to gather your complete family for a once-in-a-lifetime adventure that will leave you feeling spiritually revitalized and connected thanks to the reasonable packages accessible across numerous travel platforms.
We offer comfortable transportation, lodging in first-rate hotels and resorts, delectable meals, knowledgeable tour guides, and much more as part of our all-inclusive package. We are aware that taking a trip with a large group might occasionally be difficult.
However, our knowledgeable staff makes every effort to make sure that everything goes off without a hitch during your vacation.
You can expect an amazing experience thanks to our special combination of comfort, spirituality, and adventure in one all-encompassing package.
Highlights of our chardham yatra package cost from Hyderabad
Be awed by the splendor of Barkot.

Get spiritually awakened in the revered Yamunotri Dham/Temple.

Visit the temples in Uttarkashi to seek spiritual illumination.

Experience Mahadev's vibrations at the oldest Shiva Temple.

Wash away your transgressions at Garam Kund.

By worshipping at Gangotri Dham/Temple, one can find inner serenity.

At the revered Kedarnath Dham/Temple, offer peace prayers.

Enjoy exploring Rishikesh.
What we offer for your chardham yatra from Hyderabad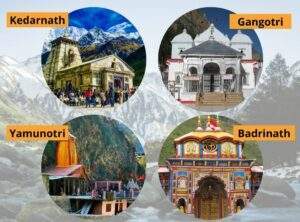 We, Motherland India Holidays Pvt. Ltd., the best travel agency for Chardham Yatra, have something special for you if you want to go on a trip to visit four holy places in India. We can help you plan your trip from Hyderabad, so you don't have to worry about anything. We will make sure you have a good time and everything is taken care of.
If you're planning a Chardham Yatra from Hyderabad, we offer a comprehensive travel package for Chardham that covers all your needs.
We provide comfortable and hassle-free transportation services for the entire duration of the tour.

Our packages include accommodations in premium hotels along with delicious meals that cater to your tastes and preferences.

Our knowledgeable guides are native speakers and experts in every aspect of the holy pilgrimage sites, providing you with detailed information about the history, culture, and significance of each location.

Additionally, we offer special puja arrangements at each temple site upon request to facilitate spiritual fulfillment and satisfaction.

We guarantee that our services will make your Chardham Yatra memorable, as we take care of every detail so that you can solely focus on achieving inner peace during this auspicious journey.
What are the Inclusion and Exclusion of Char dham yatra package cost from Hyderabad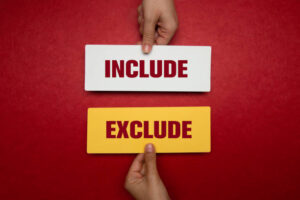 Okay, so imagine you're going on a really fun trip to visit four special places called Chardham. When you buy a package for this trip, there are some things that are included, which means you get them as part of the package without having to pay extra.
For example, maybe your package includes a hotel room to sleep in and food to eat. 
But there are also some things that are excluded, which means they're not part of the package and you have to pay extra if you want them.
So, inclusion means things that are included in the package, and exclusion means things that are not included and you have to pay extra for them.
The inclusions and exclusions from Motherland India Holidays Pvt. Ltd. are shown below.
Inclusions
Transport (vehicle depending on the size of the group).

All pick-up and drop-off locations are in one location. On hilly journeys, the AC wouldn't work.

Accommodation in hotels is based on twin/triple sharing, as needed.

Tolls, parking fees, drivers' T.A., drivers' D.A., and interstate taxes.

every gasoline fee and state tax. All parking and toll fees.

Breakfast and dinner are served from set menus in hotels.
Exclusions
Insurance of any kind.

Make a claim as a result of a natural disaster, such as a landslide or a blocked road.

Helicopter fees, horseback riding fees, darshan tickets, etc.

Any table drinks, laundry, STD calls, guides, porters, horses, tips, camera fees, ropeway fees, temple entrance fees, and personal expenses.

Or any other costs incurred because of inclement weather, road closures, landslides, etc., or any other costs not listed in the cost included column
Frequently Asked Questions(FAQs) Char dham yatra package cost from Hyderabad
How to plan Chardham Yatra from Hyderabad?
Itinerary – Chardham Yatra Ex Hyderabad
Day 1 – Hyderabad to Dehradun – Haridwar: Arrival (50 km/1 hour)
Day 2 – Haridwar – Barkot: Journey to Barkot (177 km/5-6 hours)
Day 3 – Barkot – Yamunotri (33 km/2 hours)
Day 4 – Barkot – Uttarkashi (81 km/3 hours)
Day 5 – Gangotri – Uttarkashi (100 km/3-4 hours)
Day 5 – Uttarkashi to Gangotri (100 km; 3–4 hours)
Day 6 – Guptkashi to Uttarkashi (194 km; 7-8 hours)
Day 7 – Guptkashi to Kedarnath and back to Guptkashi (14 km; 30–40 min).
Day 8 – Guptkashi to Badrinath (197 km/6-7 hours)
Day 9 – Badrinath to Rudraprayag (154 km; 4-5 hours):
Day 10 – Rudraprayag – Rishikesh (138 km; 3-4 hours)
Day 11 – Rishikesh departure
What is the price of the IRCTC Chardham Yatra Package 2023?
However, the prices of the tour package differ – for single occupancy, the package would cost ₹91,400/ while for double occupancy, it would cost around INR 69,900.
How many days are enough for the 4 Dham Yatra?
The complete yatra will take you 11 to 12 days
Which month is better to visit the Char Dham Yatra?
Being located at high peaks, the temples of Char Dham witness heavy snowfall during the winter season, which forces the committee to close the shrines during the winter season, making the months from April/May to October/November the only best time to visit Char Dham.
What is the age limit for the Char Dham Yatra?
Pilgrims should avoid meeting elders (above 65 years) and minors (below 10 years) during their visits to the shrines. Pregnant ladies, infants, and pilgrims less than 10 years old and above 65 years old are advised to avoid the Char Dham Yatra.
What is the minimum time for the Char Dham Yatra?
You need a minimum of 10 to 12 days to complete the Chardham yatra by road, and if you choose Chardham by helicopter in 2023, then it will be finished in about 4 to 5 days.
How to reach Kedarnath from Hyderabad on a low budget?
The cheapest way to reach Hyderabad is by train to Hazrat Nizamuddin, then bus to Haldwani, and then a cab to Kedarnath, which takes 45 hours and 53 minutes.
The fastest way to reach Kedarnath from Hyderabad is by flight to Indira Gandhi International Airport, then by bus to Haldwani, and then by cab to Kedarnath, which takes 23 hours and 23 minutes.
How to go to Kedarnath cheaply?
Cost breakdown for the Kedarnath trip:
Buses: Delhi- Rishikesh ₹400. Srinagar- Rudraprayag ₹100. Rudraprayag- Sonprayag ₹160.
Cabs: Rishikesh- Srinagar ₹300. Sonprayag- Gaurikund ₹30. Gaurikund- Sonprayag ₹30.
Hotels: At Sonprayag ₹1000. At Kedarnath ₹1000.
Food: Lunch: on the trek [towards Kedarnath]: ₹80 (Maggi- ₹50, tea ₹30).
What is the normal budget for a Kedarnath trip?
On average, a budget-friendly trip to Kedarnath from Haridwar can cost anywhere between INR 10,000 and INR 14,000 per person.
Can Kedarnath be done in 1 day?
If you get the round trip ticket for the same day, then they usually allot 2 hours to visit the temple and come back to the helipad. It takes roughly 10 minutes to fly to the Kedarnath Base Helipad, and from there, it is an easy trek of 15-20 minutes to the Kedarnath Temple.
How much is 4 Dham of India by helicopter?
A Chardham yatra by helicopter will cost around INR 1,85,000 per person to complete darshan in all four dhams of Uttarakhand. Including the price of meals, local transfers and hotels, and a sightseeing tour. Note that prices are subject to change.
Can a 65-year-old go to Kedarnath?
Kedarnath Temple: It is advised that kids under 10 and senior citizens under 65 should avoid pilgrimages due to the high altitudes. However, if medical fitness is proven, a devotee of any age can join the holy yatra.
How long is the Kedarnath trek?
The trek takes about 6-8 hours to complete, and the difficulty level is moderate. However, a new trekking route has been developed, which is about 7.5 km long and starts from Sonprayag. This route passes through Gaurikund before reaching the temple.
Can I visit Kedarnath without booking?
No, Kedarnath registration is mandatory before commencing the yatra.
Is oxygen low in Badrinath?
Badrinath and Kedarnath Dham are located at a height of almost 11,500 feet above sea level, so the oxygen content in the air is very low.
Is Badrinath difficult, or Kedarnath?
The Kedarnath Yatra is considered to be the most difficult.
Read More
Chardham yatra travel tips 2023
Chardham Yatra in Uttarakhand 2023
Chardham Yatra Package by Train 2023
How can I plan for Chardham yatra 2023
When Badrinath Dham will close in 2023
Haridwar to Chardham yatra by bus 2023
Chardham yatra from Haridwar by car 2023
Chardham Yatra Package from Chennai 2023
What is the last date of Kedarnath yatra 2023
Ultimate Guide to Chardham Yatra by Helicopter
Chardham Yatra by Helicopter Package Cost 2023
Char Dham yatra package for senior citizens 2023
Chardham Yatra Package from Pune by Train 2023
IRCTC Chardham Yatra Package 2023 from Mumbai
What is the minimum time for Char dham Yatra 2023
Chardham Yatra Package From Mumbai by Flight 2023
Significance of Chardham Yatra – Motherland India Holidays
Chardham Yatra Package From Mumbai by Private Tour 2023
Kedarnath Badrinath best time to visit – Motherland India Holidays